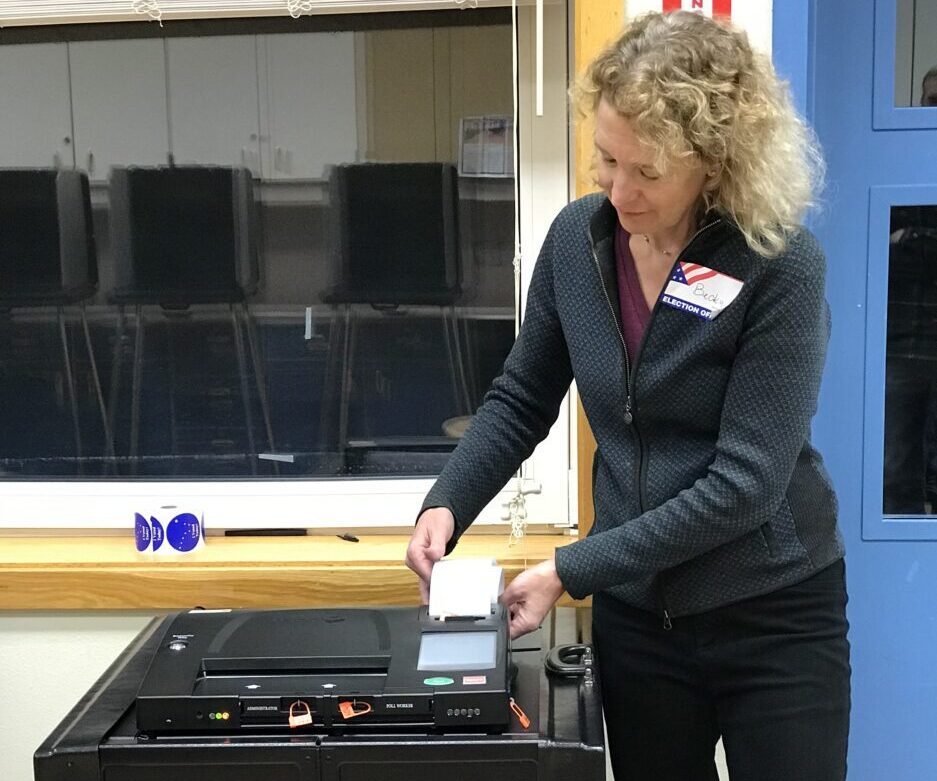 In-person voting closed in Petersburg's municipal election at 8pm on Oct. 4. 801 people voted in-person. An additional 409 ballots have not been counted. 
Here are the preliminary results based on about two-thirds of the total vote. These results are not necessarily predictive of final results. The borough will hand-count all ballots starting Wednesday, October 5 at 10 a.m. They expect results to be released by the end of the business day. KFSK will announce those results on air and on our website when we get them.
The ballots still to be counted are early and absentee. Twenty of those are still in the mail. In order to be counted, they must be postmarked by yesterday (Oct. 4) and must arrive by Friday at 9 a.m. That is when the borough assembly is meeting to certify the results.
In the mayoral election, Mark Jensen is in the lead with 475 votes and Bob Lynn second with 216 votes. Jeff Meucci is trailing behind with 102 votes.
There are two assembly seats open and the two highest vote getters so far are Scott Newman with 441 and Donna Marsh with 377. Jeigh Stanton Gregor and Chelsea Tremblay are behind with 285 votes and 239 votes respectively. Kurt Wohlhueter has 167. 
There are three hospital board seats available. Cindi Lagoudakis, Kimberley Simbahon, and Joe Stratman lead. They have about a hundred-point lead over James Roberts.
There are two seats available for the Harbor and Ports Advisory Board. Casey Knight is in the lead with 413 votes, followed by John Murgas with 344. Raleigh Cook and Scott Roberge are behind and almost even. They have 287 and 289 votes respectively.
For the two, three-year terms on the Parks and Recreation Advisory Board, there were two hundred seventy five write-in votes. For the Parks and Recreation two-year term, there were no candidates filed and 74 write-ins. The one-year term was uncontested. All other write-in votes so far are minimal. 
Propositions one, two, and three all have support from voters on election day. "Yes" votes lead with 271, 400, and 231 votes respectively.
KFSK will post a final count when the count is completed on Oct. 5.