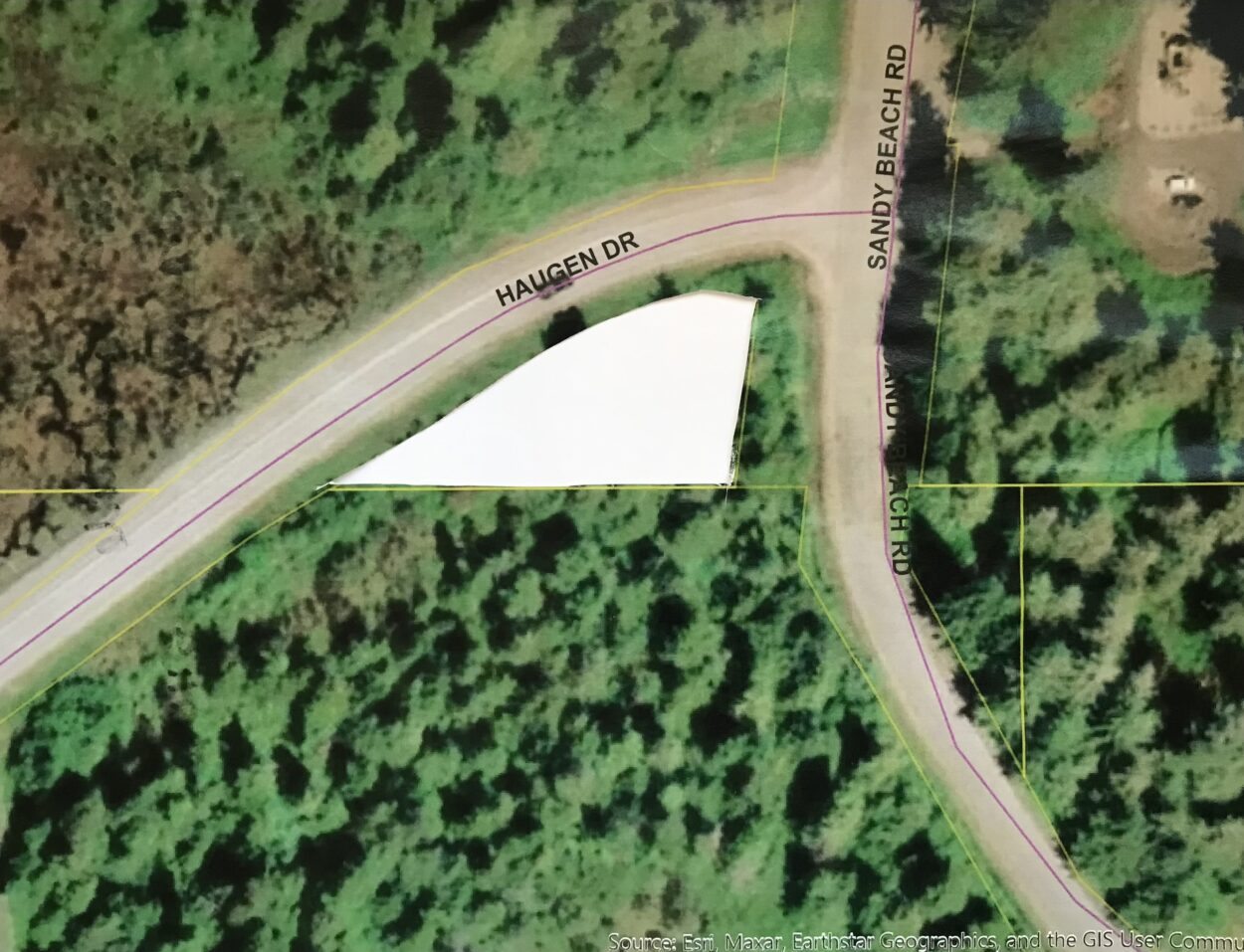 The Petersburg Parks and Recreation board voted to support a proposed bicycle park in Petersburg. The park would have jumps and berms as part of a circular clay and gravel track so kids and adults can do tricks on their bikes. It would be just for pedal-powered bikes. 
The proposed location is across from Sandy Beach Park. It's on a sliver of land near the intersection of Haugen Drive and Sandy Beach Road. The land is already designated by the borough for recreation purposes but the project is not yet approved by the Borough Assembly.
"I think another good reason why this makes such a perfect parcel is that we already have parking built in down there at sandy beach," said Stephanie Payne, director of Petersburg Parks and Rec. "We have the restrooms during the summertime that are open and available for use and really just not very far away, we have the park already over there, it just kind of makes sense for it to be there."
The organizers need a space about 100 yards wide by 300 yards long. It would be built with volunteer labor. Sig Burrell owns Rock-n-Road Construction and he plans to donate company labor. Pat Blair is also helping organize the project. He runs The Wheelhouse Bike mechanic shop in Petersburg. Payne says that the project is possible because of all this volunteer labor. 
"And so we are able to do this," Payne said. "I will say right off the bat with him solely, truly because of rock and road, and Pat and Sig. There's no way I could put the money into this project when we have so many things going on… So many things going on and other issues that have just come up. So thanks to them for even making this possible."
They hope to work on the park over the winter so that Burrell can donate labor when his projects are slower. Parks and Rec plans to get more help by throwing community work parties. 
Burrell says they want the park to be usable by June but that it might need to be built in stages. "Yeah, I mean, we might get a section, you know, try to get a small section done," he said. "And then we get something right of all, and then start building, keep building. That's how we see this happening. It's like, will get this section done. And then we can just loop it around. And then we can go add another section. Just whatever we can do."
Payne is still researching insurance and legal issues. She is drafting a resolution to present to the Petersburg Borough Assembly this month. For now, they will begin clearing brush and checking out the terrain.