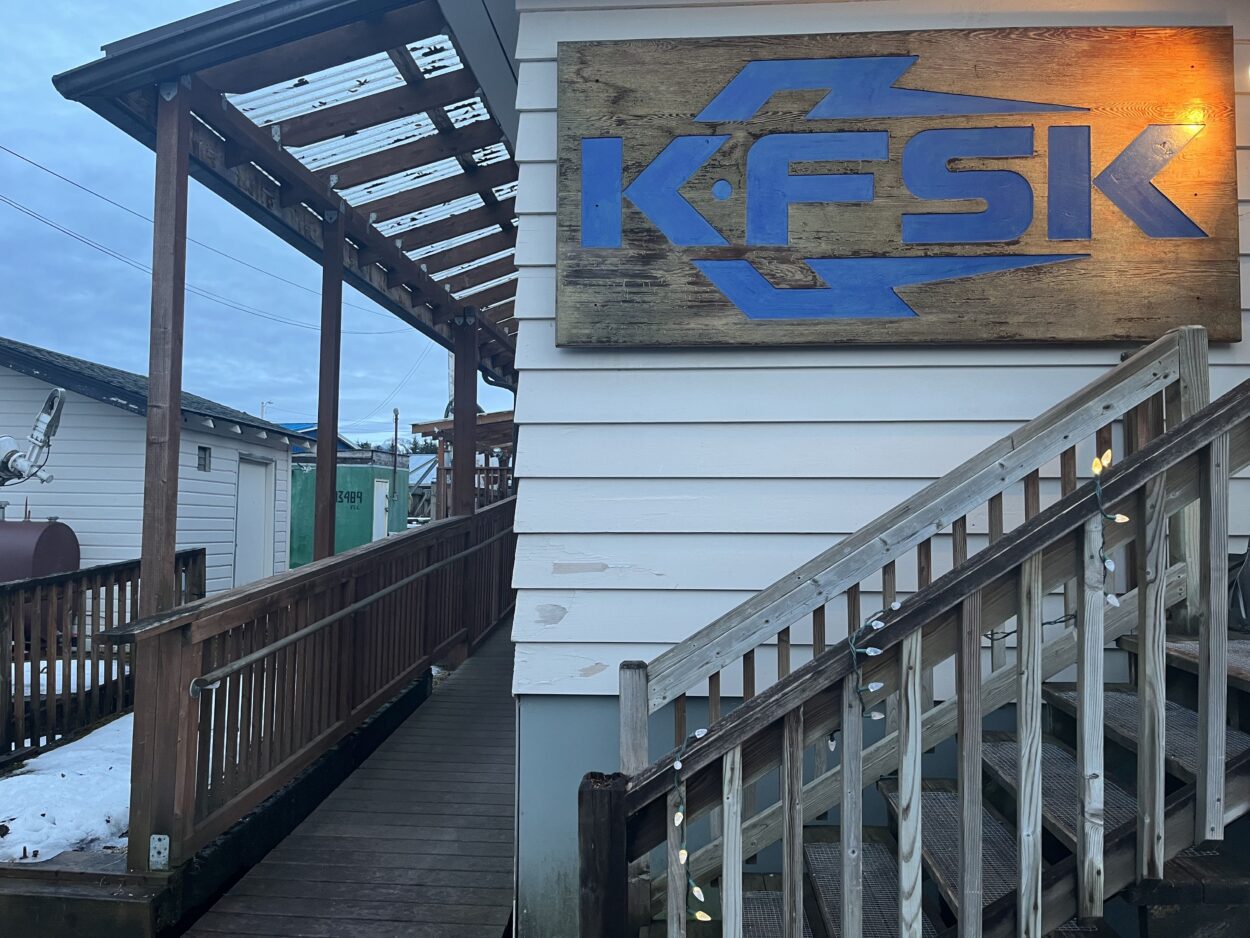 As the year draws to a close, it's a time to look back on a chock-full 2022. Here's a review of the year's events in Petersburg. 
It was a very snowy January in and around Petersburg. Municipal workers spent days and nights moving feet of snow from roadways. Buildings at the Petersburg School District sustained $245,000 in damages from heavy snowloads on roof tops. School was closed at the middle and high schools during the first week of January while dozens of volunteers helped shovel the snow. Leaks at the schools continued into February but some areas had to wait until the summer months to be fixed. 
The small community of Whale Pass on nothern Prince of Wales Island was trying to recover from unexpected heavy snowfall. The community got 100 inches of snow in December, which damaged some buildings in January.
Petersburg Borough's mask mandate ended in January. The local law required face coverings in indoor public spaces and had been in place since early November.
Also in January, ATVs and other all purpose vehicles became legal to drive on any street with a speed limit of under 45 miles an hour. The state law took effect in January. Local governments were allowed to opt out but Petersburg's assembly did not. Police chief Jim Kerr said that ATVs needed to be registered and insured and would be treated like other vehicles.
In February, the first Séet Ká Festival took place in Petersburg. The festival was dedicated to cultural awareness and uplifting Indigenous residents. It featured  several workshops with artists and culture bearers from around the region.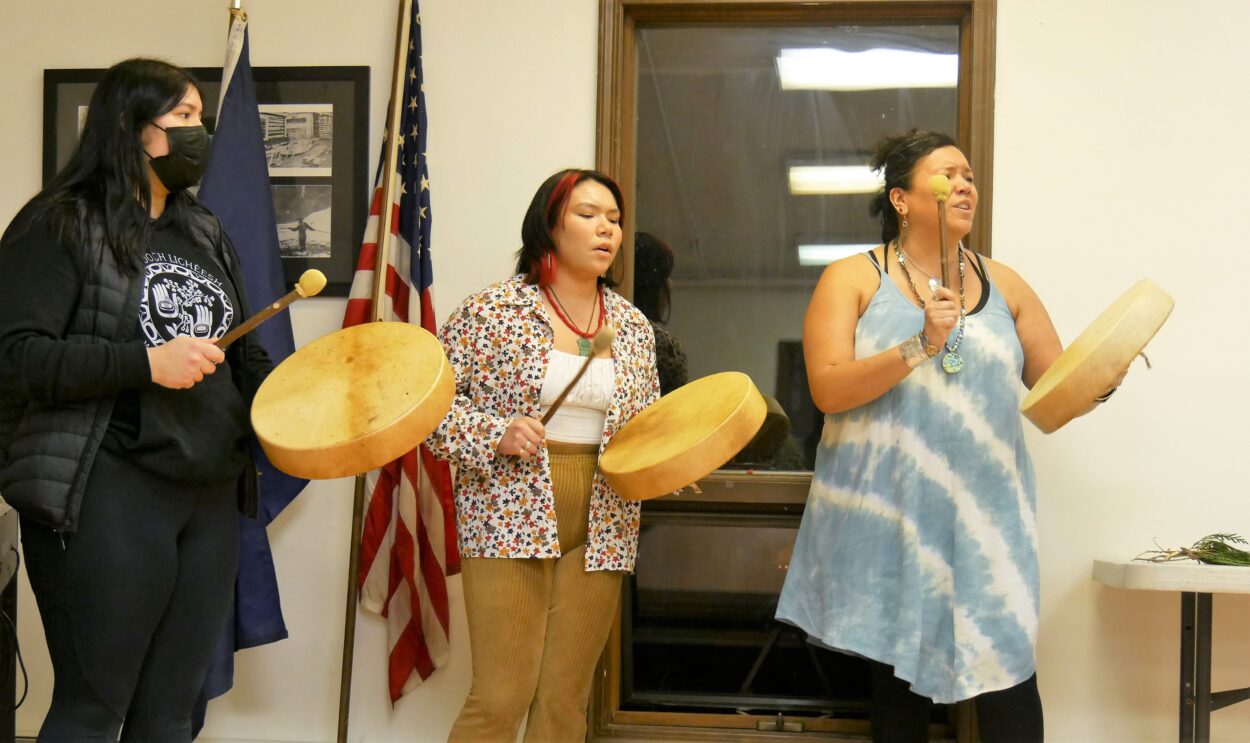 In March, the Petersburg School District ended its requirement for mask wearing. The school district eased into loosening mitigation measures. They stopped contact tracing for students and staff in January. In February, they started a system of masking that loosened it when cases were low.
Petersburg's borough assembly approved pay increases and incentive payments for police officers and dispatchers. The changes were meant to keep employees already on the force and attract others to fill jobs in a short-staffed department. New hires would also get a $2500 incentive recruitment payment.
SEARHC leadership met with Petersburg Medical Center to discuss the future of local healthcare.The CEO of the SouthEast Alaska Regional Health Consortium said his organization was open to talking about any role in the future of Petersburg's health care. He said if SEARHC became the local provider it would aim to match or increase health care, however it would likely have other jobs like IT, finance and human resource elsewhere. The two organizations said they hoped to continue talking.
Vietnam Veterans and their families in Petersburg were honored at a special ceremony as part of Vietnam Veterans Day. Alaska military dignitaries, family and friends attended the event at the high school gym. 
In April, Petersburg's harbor rates increased. Petersburg's borough assembly approved a five percent increase to moorage rates as well as hikes for many of the other fees. It was the latest in a series of rate hikes for borough services.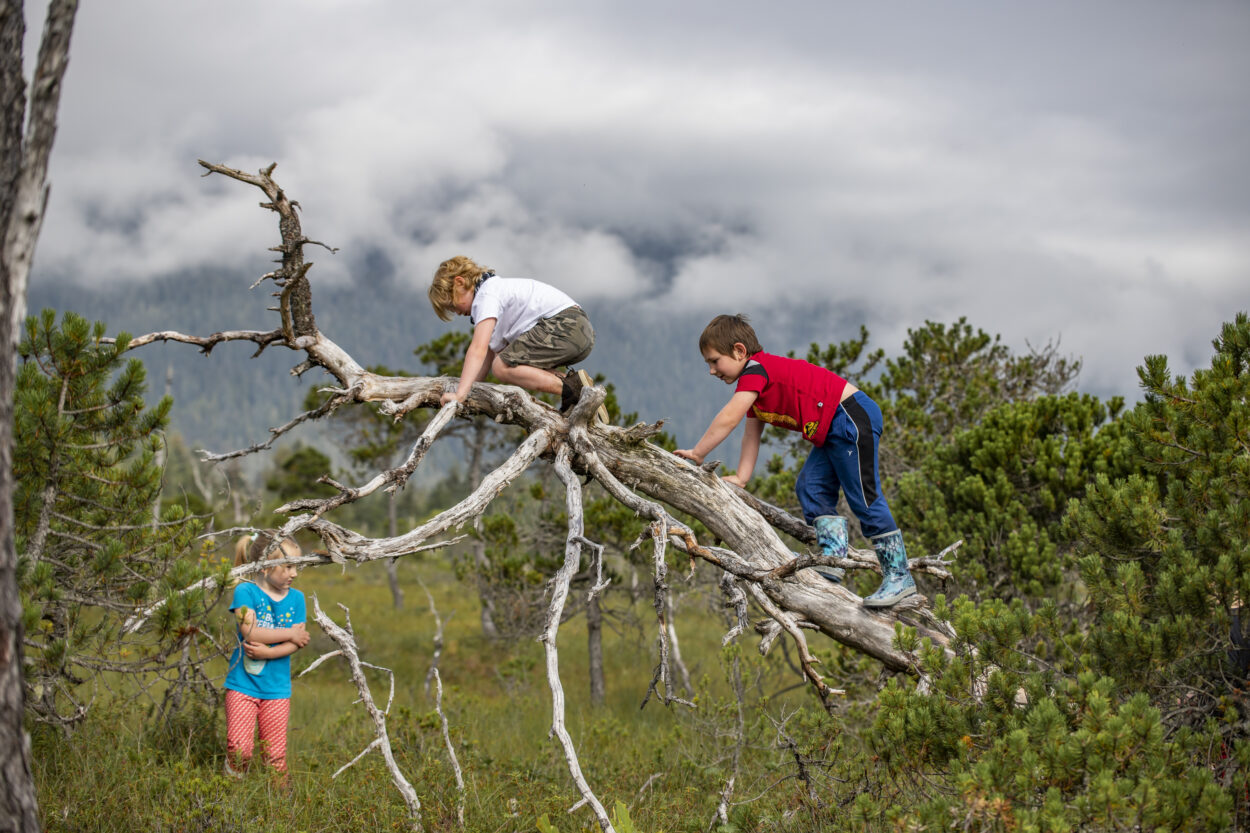 Petersburg's borough assembly approved the creation of a task force to look into child care and early education needs in the community. Child care providers and parents had asked the municipal government to take steps to help with low wages and high turnover for staff and lack of available spots for children.
The commercial herring fishery in Sitka Sound wrapped up in April with its largest harvest on record. The Alaska Department of Fish and Game estimates the catch totaled over 26,350 tons.
Also in April, Petersburg's long-time secondary principal, Rick Dormer, announced he had taken a job at Ketchikan High School. He finished out the school year in Petersburg before moving.
And the U.S. Coast Guard announced its cutter Anacapa was leaving Petersburg after 32 years. The vessel conducted fisheries law enforcement, rescues and patrols in Southeast Alaska. The Coast Guard planned to reassign the vessel after an overhaul. 
In May, a young Petersburg swimmer took gold at the Junior Olympics meet in Anchorage. Tori Miller finished first in the 50 butterfly in the 10 and under division. 
The Alaska Legislature approved $20 million in federal funding for a new Petersburg Medical and Public Health Center. That followed $8 million in funding earlier in the year in the federal omnibus bill. A new medical center campus has been estimated to cost between $90 and $110 million. CEO Phil Hofstetter said the funding would be used for the first phase of the project, getting it shovel ready. That would include a site selection, an environmental study, and the complete planning and design.
And Petersburg met its new middle and high school principal, Ambler Moss, who visited town for the first time. He'd been a principal in the Los Angeles and San Diego area, and had also been an educator in Guatemala, Myanmar and western Alaska.
In June, the U.S. Coast Guard cutter Pike arrived in Petersburg for fisheries and search and rescue patrols around Southeast. The 87-foot Pike was built in 2005 and had been stationed in San Francisco.It replaced the Anacapa.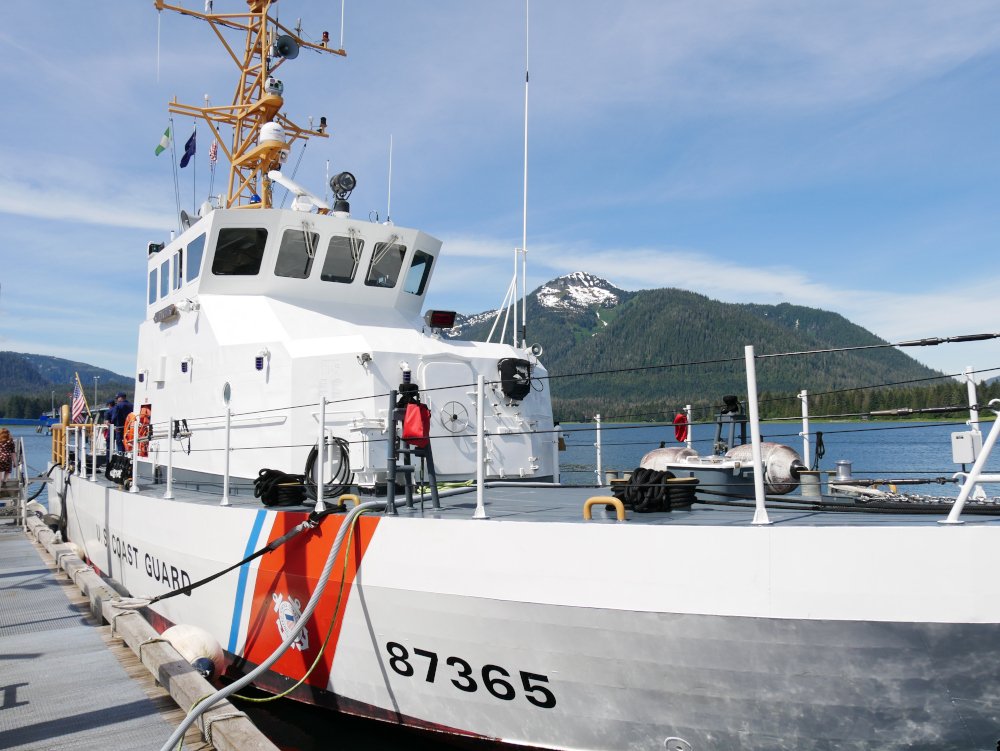 And after 21 years at the Petersburg Fire Department, Sandy Dixon retired.The borough spent months replacing her as the Fire and EMS Director, finally hiring local resident, Aaron Hankins in the fall.
In July, chum salmon filled the OBI Seafoods processing plant. Catches from several hatcheries were delivered at the same time. Cannery workers averaged 17-hour shifts to keep up with a volume they say they've never seen before.
Petersburg's Parks and Rec Department started up a triathlon club. The training includes spin classes, swim sessions, group runs and bike rides. The club held its first annual mini-triathlon in October made up of a 500 yard swim in the pool,10 mile bike ride on Mitkof Highway and a four mile run.
The Dungeness crab fishery took a dive in both harvest and price. The summer fishery closed two weeks early because of low numbers. Prices plummeted from about $4.20 a pound to about $2.80. 
In August, local police started writing tickets to residents who were ignoring garbage laws. Like most years, bears had been getting into trash. The borough started enforcing its law that requires residents to make a "reasonable effort" to secure garbage.
And the Petersburg Borough formed a housing task force. The group is tasked with looking for solutions to a shortage of available living space. Lack of housing was noted in Petersburg's 2016 comprehensive plan and it was cited as the number one workforce problem for Southeast businesses in a 2022 survey.
Two of Petersburg's Borough Assembly members were unseated in the October election. Jeigh Stanton Gregor served on the assembly for 8.5 years and Tremblay for three years. The new assembly members are Donna Marsh and Scott Newman. Marsh said she wanted to add a conservative perspective to the assembly. And Scott Newman is a small business owner who hopes to unite the community. Both disapproved of how the Borough responded to the COVID pandemic. October also saw the creation of a Petersburg Borough housing task force. 
Also in October, Petersburg resident Don Koenigs filed a lawsuit against the Petersburg Borough and Clerk Debra Thompson regarding access to Borough records. The Borough Assembly chose representation through an outside law firm for that lawsuit. The Borough will face a second lawsuit from Chief of Police James Kerr. Both lawsuits are currently in progress.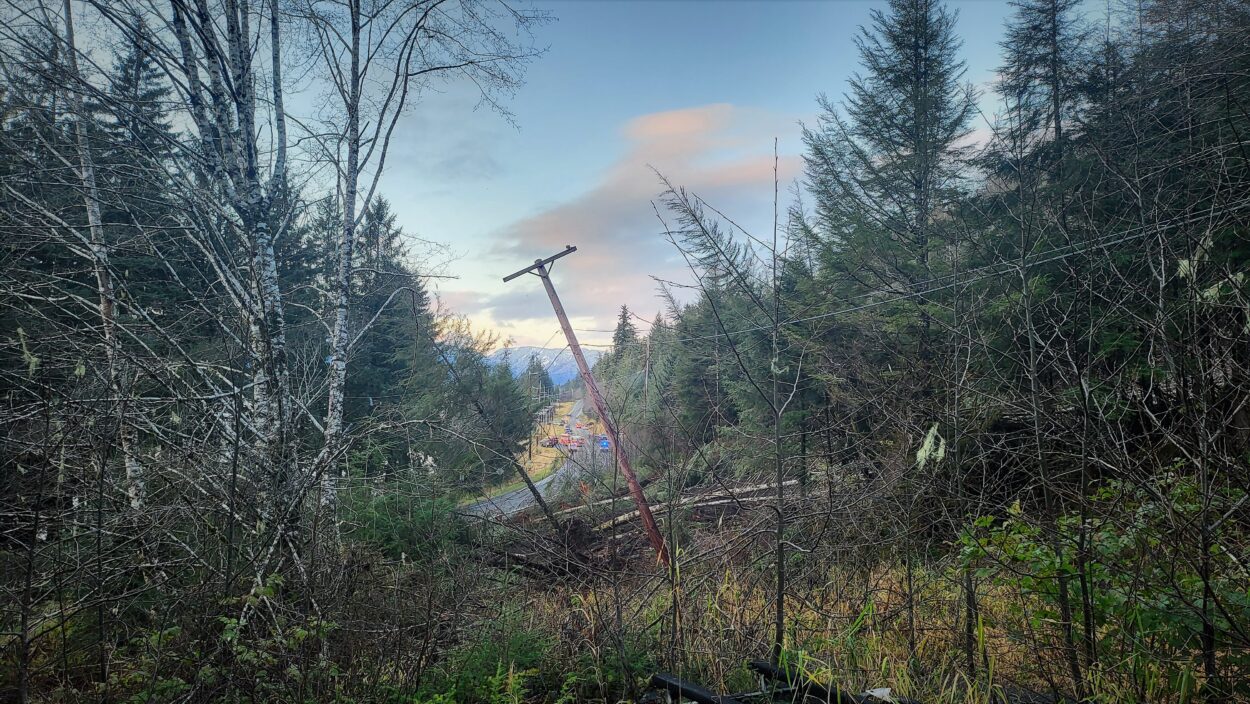 A landslide about five miles south of Petersburg caused a power outage on Halloween afternoon. The landslide sent a stack of trees and debris across Mitkof Highway, the main road on the island. It took out one SEAPA pole and damaged a second—impacting several utilities. The landslide took out power lines, a telephone line, and two fiber optic cables. Petersburg Power and Light worked with SEAPA team members around the clock to make repairs for thirty hours. They had additional support from Public Works and local construction companies.
Petersburg saw high in-person turnout for the midterm elections. In the U.S. Senate race, Petersburg voters supported Republican Kelly Tshibaka, who ultimately lost the race. In the U.S. Representative race, Petersburg largely supported incumbent Democrat Mary Peltola by a large margin, similar to statewide results. In the House District Two race, Petersburg chose Republican Kenny Karl Skaflestad over Independent Rebecca Himschoot. Ultimately, Himschoot won that election and will represent Petersburg and the rest of district two in Juneau in January. 
In November, the Petersburg theater group The Mitkof Mummers brought audiences *over the rainbow and down the rabbit hole* with their production of 'Dorothy in Wonderland.' The play is a mashup with characters from both Alice and Wonderland and the Wizard of Oz. It was their first full-audience show since the beginning of COVID.
Petersburg High School saw an increase of vaping this year, which they discussed as a community in the late fall. The school is responding by monitoring bathroom breaks and installing vape detectors in bathrooms. They revised their nicotine policies with help from the American Lung Association and are planning to help students who are caught vaping with addiction education instead of punishments when possible.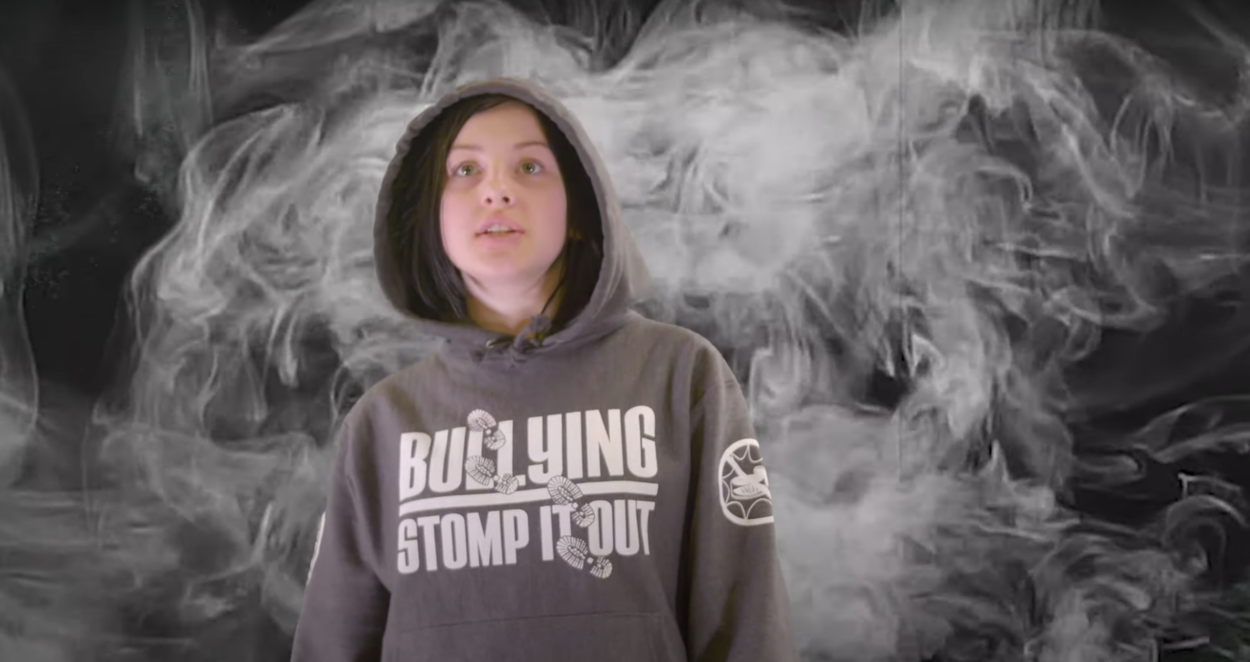 November brought early, high numbers of flu, covid, and RSV to Petersburg and its schools. Many students were out sick. And so many teachers were sick that the elementary school had to cut four days of their after-school recess program at the end of November. They will consider restarting the program again in March.
In November and December, two swimmers in the Viking swim club broke records. 10-year-old Tori Miller and 8-year-old Jackson Zweifel both broke swim records in their age classes. Miller for butterfly and Zeifel for breast stroke. 
Petersburg wrestling also saw major victories this year at the state tournament in December. The team came in first for Division two and senior Kyle Biggers was state champion for his weight class. 
Petersburg is getting a new electronic fingerprint machine. The machine promises to help the town with law enforcement, hiring new employees, and the childcare crisis. It will reduce wait times for hiring workers. 
In late December, Petersburg's Borough Assembly approved $40,000 in funding to start an early childhood educator incentive program. The funds were requested by the borough's Early Childhood Education Task Force. The money was already earmarked for the task force and came from federal grant money given to the borough for COVID relief. The program will give money to early childhood educators continuing their own studies.