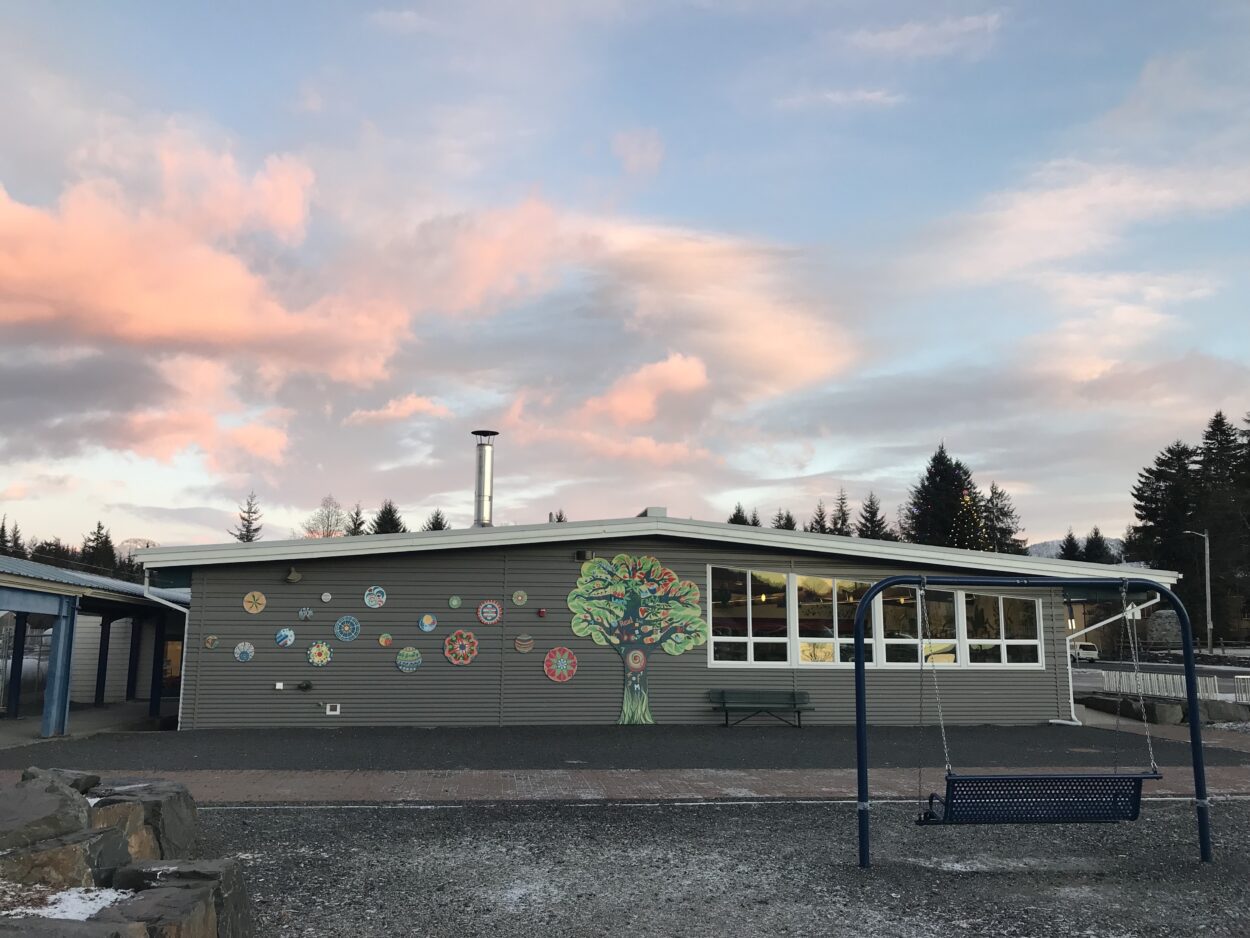 Rae C. Stedman Elementary School (photo by KFSK).
Petersburg's School District will implement a new English/Language-Arts curriculum at Rae C. Stedman Elementary School in the fall.
District Superintendent Erica Kludt-Painter spoke with KFSK on Tuesday's Campus Connection show. She says that this will be a major shift for school teachers. 
"This is huge," says Kludt-Painter. "ELA is probably the biggest thing we do in elementary school in general."
The elementary school has used the current curriculum for nine years. Kludt-Painter says the new one is designed to pair well with the screeners the school will be using starting in the fall. The screeners are standardized tests designed to measure reading proficiency.
"They just tie together really well," says Kludt-Painter. "So, I think they'll be helpful for us when we have to do the various reports that have to be done for the READS Act."
Kids will start taking those screeners in Kindergarten. They're required for the new statewide READS Act legislation.
The district just received thirty boxes of materials for the curriculum transition. The Alaska Department of Education awarded the school district a grant for curriculum purchase and training. Teachers will train during school in-service days before students begin the year. And, Kludt-Painter says that the state will also provide coaching and professional development throughout the year, which she says is encouraging. 
"You kind of get like the firehose, and then it's hard if you don't come back to it," says Kludt-Painter. "You figure out some things that aren't working well, or are working well, and then you actually have an opportunity to talk to experts and ask questions."
The READS Act also requires the school to have two reading specialists. Two current teachers—Stephanie Powuk (who currently teaches 5th grade) and Kerri Curtiss (who currently teaches first grade)—will move into those roles for next year.