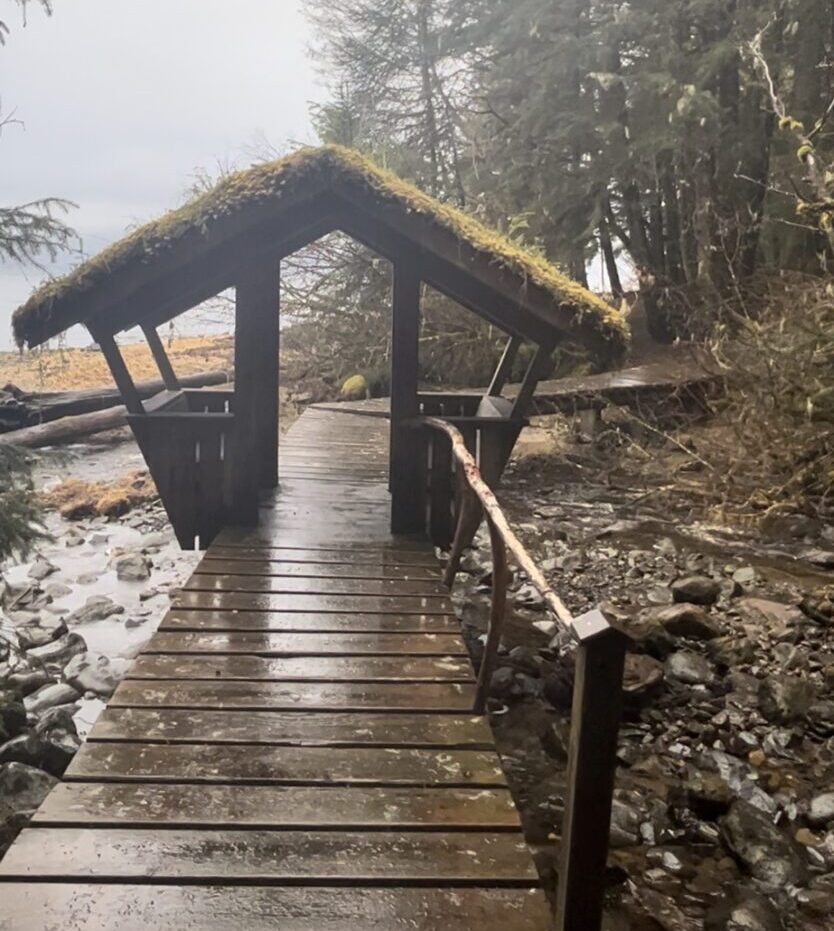 Birdwatching is one of the fastest-growing nature-based tourism sectors in the world — and the hobby is soaring in popularity in Alaska. That's according to a 2022 study from the University of Alaska Fairbanks.
In 2016, nearly 300,000 birdwatchers visited Alaska and spent $378 million, supporting thousands of jobs. Now, Audubon Alaska is swooping in on the virtual bird boom. The organization partnered with the U.S. Forest Service and the Alaska Department of Fish and Game to create the Southeast Alaska Birding Trail — a free virtual guide to 18 communities across the bird-rich region.
Lauren Cusimano is a spokesperson for Audubon Alaska. She says Southeast's unique biodiversity is what put the region on her organization's radar.
"It's just a distinct area of the country, and of the world," " said Cusimano. "It has the largest gathering of bald eagles in the world. It's home to the largest national forest in the country. It just kind of calls for this kind of attention."
Southeast hosts nearly 400 bird species — many of which are in decline. The region is a global destination for migratory birds. It's also a global destination for a certain category of migratory eco-tourists: the kinds with binoculars.
So, how does the app work? It helps users keep track of the species they're spotting. And it shares a bit about regional geography and cultural history. Cusimano said it can even tell you about the trail under your boots.
"Things like amenity details," said Cusimano. "Like, are there restrooms? Is there parking available? What's the accessibility situation? Are there entry fees?"
Petersburg is a major destination on the Birding Trail. The app highlights 18 distinct birding sites nearby.
"Mitkof Island is obviously huge, as far as birding in the Inside Passage," said Cusimano. "So, we're talking Petersburg Creek, Sandy Beach — I feel like every community in Southeast has a Sandy Beach — Little Dry Island… Places like that."
Cusimano said Audubon Alaska plans to ride the new eco-tourism wave. The project's mission is to support industries that rely on healthy, intact ecosystems.
"We want to help contribute to the growth of these local economies by bringing attention to the birding opportunities that are in the area," said Cusimano. "This is a way to generate economic needs away from maybe, like, timber sales and development."
With the goal of inspiring environmentally-conscious economic growth, Audubon Alaska's next step is to flock together with small outdoor recreation businesses to promote the app in Southeast's heavy tourism stopovers.