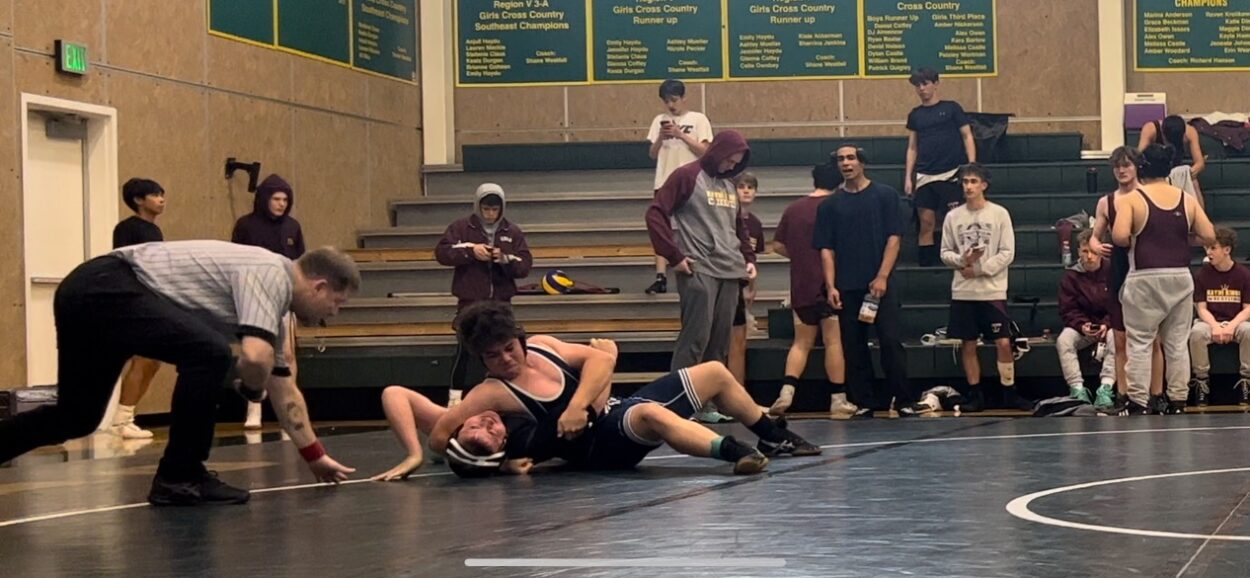 Petersburg's high school wrestling team had its first meet of the season in Craig last weekend. Viking wrestlers competed against over one hundred wrestlers from Prince of Wales and around Southeast.
KFSK's Hannah Flor spoke with Petersburg High School wrestling coach James Valentine about the hard work the team is putting in. He says he's happy with the progress that they made while competing in Craig.
The team will compete in Juneau this coming weekend. The season lasts through the beginning of December. Regionals will be held in Juneau the first weekend of the month.