downloadable, listenable, watchable below:
Tom Walsh and Sarah Fine of the band Del Gato perform a mini concert for KFSK in an at-home Studio II Concert for your listening pleasure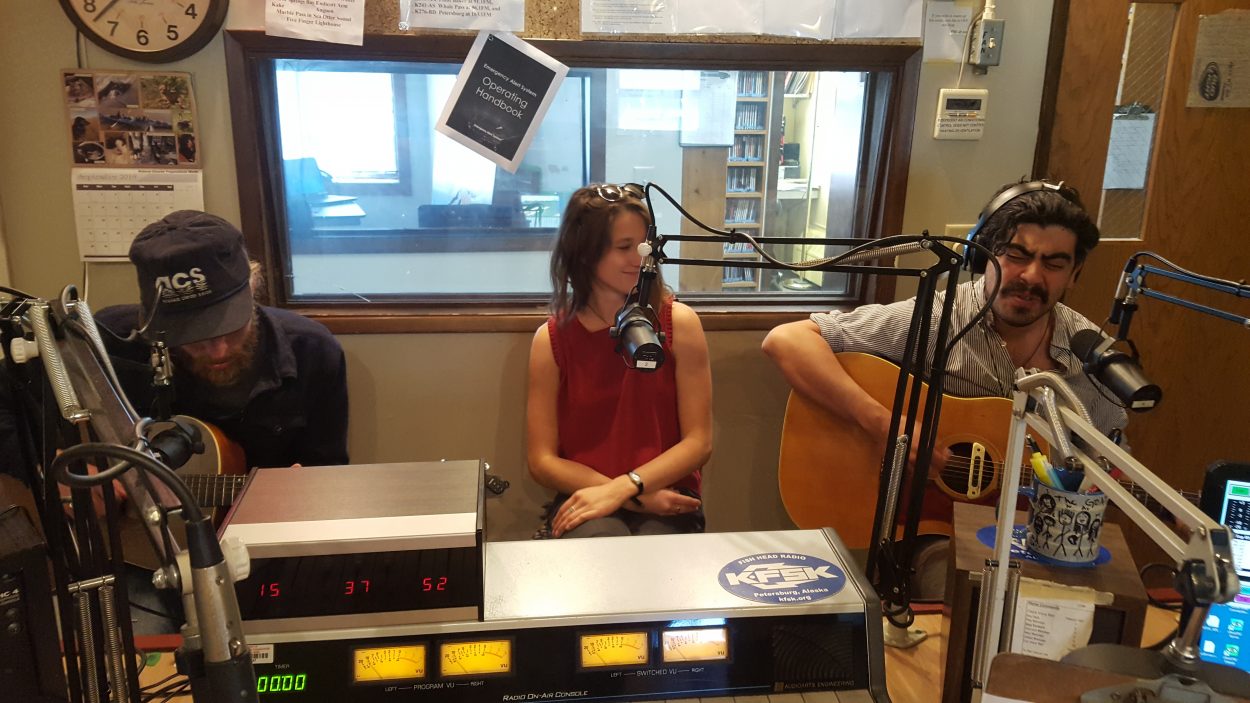 Dyado, https://dyado.bandcamp.com/,  and R.O. Shapiro, https://roshapiro.bandcamp.com/, visited KFSK on September 9th, 2019 to chat and perform a preview of their performance at the Holy Cross House.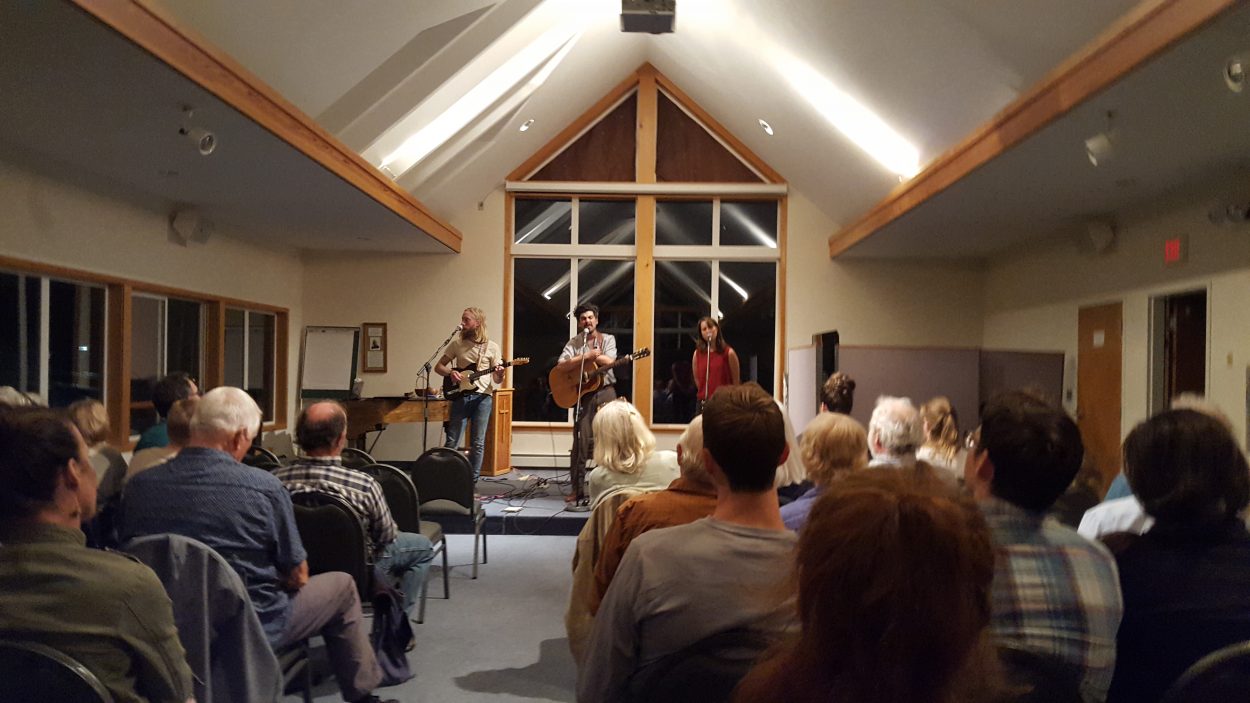 Listen to it again below:
---
A live performance from Traesti Luther in KFSK's Studio ii on Monday, June 25, 2018
---
A recording of the stage show from KFSK's Night Circus on April 6th, 2018 was provided by Rocket Raptor Films.

The dance number is linked here. Performed by Erin Kandoll, Orin Pierson, Caroline Crain, Ashley Kawashima, Ellie Robinson, Sonja Paul, Kathleen Boggs, Kaili Swanson, Becca Madsen, & Andrea Weathers
Musical number by Erin Kandoll
Songs by Scott Hursey
Alex Minshall live at the Night Circus
Ellie Robinson, Chris Marshall, Joe Ieremia bring down the house
---
Foghorn Stringband visited the KFSK's studios on Tuesday, April 4th. Enjoy!

---
The Free Radicals, an old time string band from Ketchikan, performed an impromptu set of tunes in Studio II on Sunday, May 28th. Enjoy!

---
Portland's Red Light Romeos performed an acoustic set in KFSK's Studio II on May 22nd. Watch it below:

KFSK Live -Studio ii Concert Series – featuring Alex Deacon broadcast on February 3, 2017
---
---
KFSK Live -Studio ii Concert Series – featuring Traesti Luther broadcast on January 25, 2017
---
KFSK Live -Studio ii Concert Series – featuring Aurora and the Fun Guys broadcast on November 11, 2016
---
KFSK Live -Studio ii Concert Series – featuring Abby Hosier broadcast on October 18, 2016
---
KFSK Live -Studio ii Concert Series – featuring Bill Flor and Dan Sullivan broadcast on October 2, 2016
---
KFSK Live -Studio ii Concert Series – featuring Chris Proctor on September 27, 2016
---
KFSK Live -Studio ii Concert Series – featuring Bob Gudmundson on September 14, 2016
---
KFSK Live -Studio ii Concert Series – featuring The High Waisted Ramblers on September 5, 2016
---
KFSK Live -Studio ii Concert Series – featuring Eli Johnson and Fran Abbott on August 24, 2016