An effort is underway to identify hundreds of World-War two era photographs of Petersburg residents. A local photographer took the portraits in 1942 for Coast Guard identification cards that had to be carried by anyone using the local harbor.


Most of the cards themselves are long gone, but the original photo negatives remain. Some were printed and put on display in binders at the Clausen Memorial Museum. Many more remained as unidentified negatives. The museum's World War Two Photo ID Project is aimed at putting names to the images and preserving them in a digital format that anyone can look at. To find out more, Matt Lichtenstein spoke with museum volunteer Kathy Pool.


For mobile-friendly, downloadable audio, click here.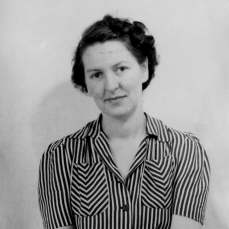 Anyone interested in helping to identify the World War Two era photographs is encouraged to contact Kathy Pool at 360-531-3098 or the museum at 772-3598. You can set up a private appointment to view some of the photos or you can attend an upcoming project meeting next Wednesday at two in the new fire hall. You can also visit the facebook page called Petersburg Pix and History.