Mt. Edgecumbe High School's volleyball team Saturday won its third state championship in the past five years, taking a tie-breaker game over Monroe Catholic. Mt. Edgecumbe was the regional champion for 3A schools in Southeast, besting Petersburg and Sitka High for the honor. It's the last season that Petersburg will be playing in 3A, against the two Sitka teams.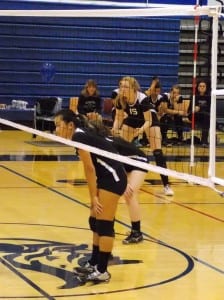 Joe Viechnicki spoke with Petersburg coach Jaime Cabral about his team and their season.


With volleyball and swimming finishing up, wrestling is the only high school sport at the moment until basketball gets started.