Petersburg's borough assembly welcomes in the new year Monday with a relatively short agenda.
Assembly members will discuss a new ordinance under consideration in Wrangell to change the Thomas Bay Power Commission into an advisory committee. The joint Wrangell and Petersburg commission until last August oversaw operations of the hydro-electric power plant at Tyee Lake near Wrangell. Petersburg's assembly may begin official consideration of a similar ordinance later this month.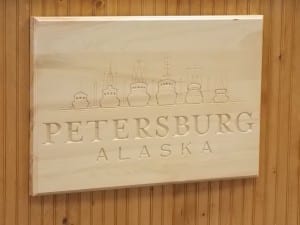 Also Monday, the assembly will consider an engineering contract for repairs to the dock in Middle Harbor. The cruise ship Safari Explorer ran into that dock and damaged it while leaving the harbor loading area back in September.
In other business, the assembly will have the third and final reading of an ordinance on cutting green trees on borough land. The proposed ordinance would allow some tree cutting approved by the public works director.
The assembly will also continue a discussion on the possible purchase of Alaska Mental Health Trust land at Papke's Landing.
The meeting starts at noon Monday and KFSK will broadcast the meeting live.