Petersburg is planning several days of fun events to celebrate the Independence Day holiday. Vendor and food booths are open Friday, July 3rd from 10 a.m. to 2 p.m. and Saturday, July 4th from 9 a.m. to 5 p.m. on main street. The festivities kick off Thursday night, July 2nd at the Parks and Recreation community center.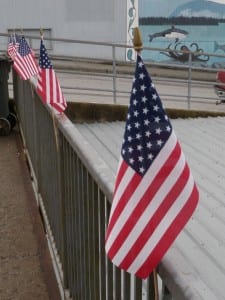 Joe Viechnicki spoke with the organizers of the events, Parks and Recreation director Donnie Hayes and facilities supervisor Heidi Cabral. They started off talking about the theme for this year's Fourth.


There's also a full schedule for Saturday. Hayes said the day starts out with The Freedom Run, a Victor Guthrie run and walk. That race starts and ends at Sandy Beach Park and follows a different route this year.