Tom Thompson is Petersburg High School's cross country coach.
Nine runners showed up to the first day of practice but Thompson says he expects more as the season gets going.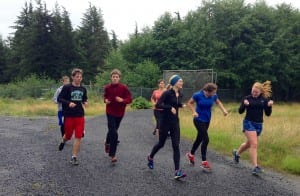 Swim and dive as well as volleyball are having sign ups as well. You can find information and forms on-line at the school district's website.

It's still July but Petersburg High School students have already begun preparing for this fall's sports season. Angela Denning caught up with the cross country team to see what's in store for the local athletes.