Paving work on the street portion of Haugen Drive in Petersburg could be done this year, before the contracting company takes a break during the winter months. That was the update from Petersburg's borough manager Thursday.
The 8.3-million dollar project on Haugen Drive and South Nordic Drive, two state-owned roadways, started this year and will continue into 2016. The main contractor is SECON of Juneau.
Steve Giesbrecht updated the borough assembly on the project during Thursday's meeting. "The underground work that you see on our road project is complete on Haugen Drive," he said. "Upon completion of the sidewalks, SECON will begin prepping for paving of the street. We expect Haugen to be done before they leave town. We do not expect them to get them to get the bike trail done this year."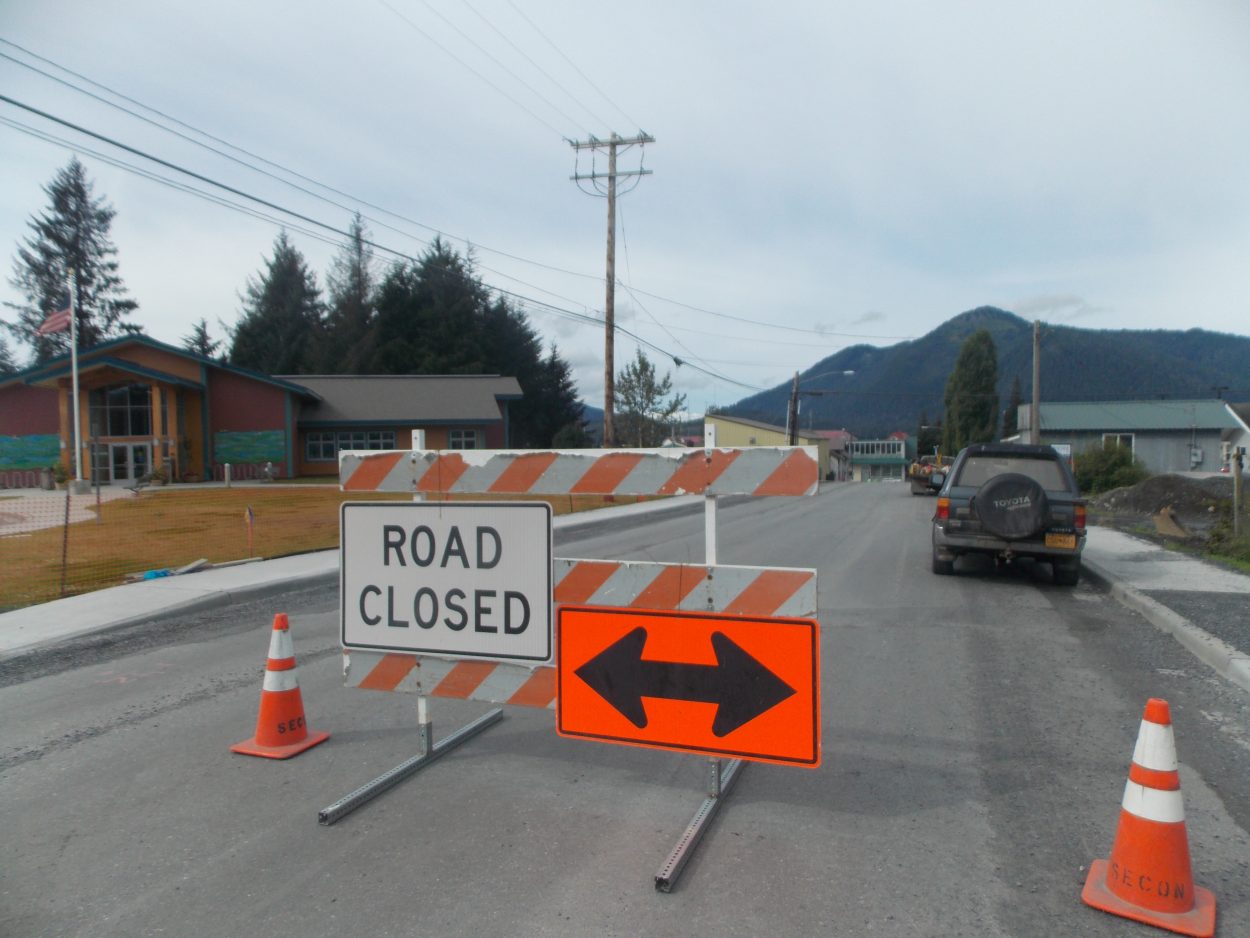 Crews have been replacing sewer lines underneath the roadway and are also building some new curbs and sidewalks along with replacing old concrete sidewalks along that road that runs from downtown Petersburg to the airport.
Meanwhile Giesbrecht said additional work would start on South Nordic Drive.
"The concrete subcontractor for SECON will be moving to South Nordic to start on sidewalk and curb and gutter replacements when they're finished with Haugen," Giesbrecht reported. "And they're likely to start right there at the ferry terminal and move back towards town. So we'll start seeing some disruptions of traffic even more so as it moves closer to town."
Other sewer line replacement on South Nordic is already underway this month.