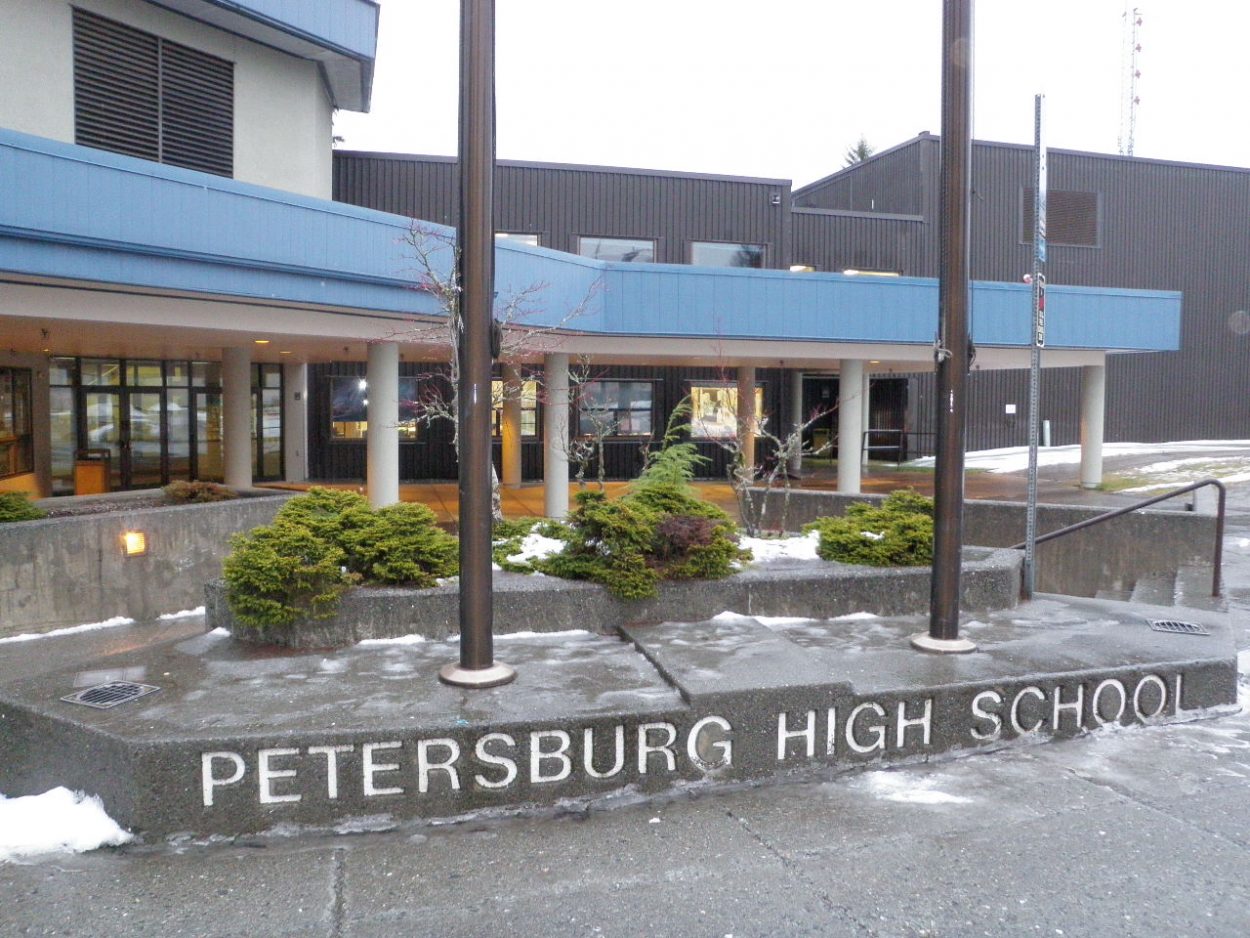 Starting next year, the Petersburg High School will not have a foreign language teacher on site. Instead, the school plans to have students take those classes online. KFSK's Angela Denning reports:

The new online classes and teachers will be based out of Ketchikan through the Alaska Digital Academy. The academy has been offering distance courses for middle and high school students for four years. They create virtual classrooms with teachers and students working together through video on their computers.
Petersburg students taking the classes would get credit at PHS.
At the last school board meeting, high school principal, Rick Dormer, says it's been a challenge trying to keep a foreign language teacher locally.
"We don't have a full load for a full language teacher, whatever language it is they always have to speak a language and speak something else," Dormer said. "And then we're always piecemealing and that hasn't been super successful for us. We've had great, great teachers, we just couldn't give them what they'd love to have which is foreign language."
Some students already take virtual classes through the school library for electives they want that aren't already taught at the school. The Ketchikan online academy will be in addition to that.
Superintendent Erica Kludt-Painter says it could lead to more flexibility and personalized learning for Petersburg students in the future.
"There's lots of conflicts in small schools," Kludt-Painter said. "It has to do with money and how many people. And you'd love to have seven periods of whatever… but it's not possible. The digital academy is another option now for kids."
School board member, Jay Lister, says some parents are concerned with students being taught online. He asked the superintendent if the quality of online education was comparable to in-the-classroom.
"Do we have any evidence that that's as effective as a regular classroom teacher?" Lister asked. "I'm interested in is it as effective; are the kids learning as much as the other way?"
Kludt-Painter says the district could bring more information to the next school board meeting about virtual classrooms. She says they are finding that it's an effective way of learning.
"We feel confident," Kludt-Painter said. "Is it exactly the same as having a teacher in the classroom in front of you? No, it's not, but it's the option right now."
A few new teachers will be involved in the foreign language program. Tim Shumway was hired as the foreign language coordinator for the high school and he'll also be teaching language arts and English at the middle and high school. Mikailai Potrzuski has been hired as a middle school social studies and PE teacher. Dormer says he also speaks some Spanish and can lend extra support to students if needed.
Foreign language courses are not required for students graduating in Petersburg High School but they do count as electives. However, some colleges require it or prefer two years for admissions.
Kludt-Painter encourages parents with any questions or concerns about the online courses to come into the school before June. She also encourages parents to check out the Alaska Digital Academy online.