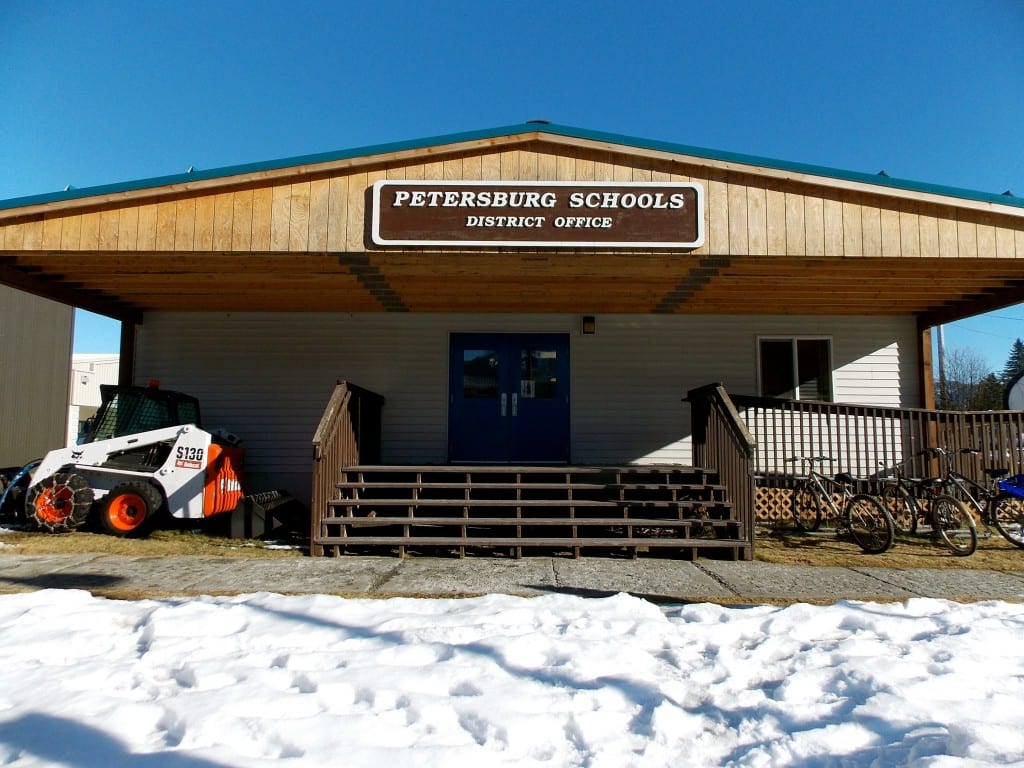 Governor Mike Dunleavy is proposing a 25 percent cut to Alaska's public schools. He released his proposed budget Wednesday and announced education cuts equaling $320 million. KFSK's Angela Denning reports on how the Petersburg School District is taking the news.
Petersburg School District isn't freaking out just yet about the Governor's proposed cuts but they're not taking it lightly either.
Superintendent Erica Kludt-Painter says people shouldn't panic but the proposed cuts are big.
"That would be a huge hit," she said.
There are two main messages the district is sending out to the public now.
1) It's not over yet. The Legislature still has to approve the cuts.
2) The public should lobby their lawmakers.
The district's Finance Director, Karen Quitslund, had been crunching numbers even before the cuts were even announced. She says they keep her up at night.
A 25 percent cut to the school district would mean roughly $1.5 million.
But the district still doesn't know exactly how that would break down and what they would change in the budget. For sure, just a 10 percent cut would take away the district's savings. That's because 10 percent is all the district is allowed to keep in savings. They can't grow savings beyond that amount.
School Board President, Mara Lutomski, says that's important for the public to understand. Districts are limited in how they can earn and spend money. Schools are not allowed to charge a tuition. The constitution says the state will pay for education.
She says the district has been running a bare bones budget for years.
"I hope that there's not anyone out there that thinks that we have an extravagant budget and that it's time to just get it in line because we haven't," Lutomski said. "Petersburg has always been a conservative budgeter."
Kludt-Painter says the district will look at cutting things before people. They'll talk about trimming professional development, travel, and materials before they'd look at cutting staff.
"I think we have to look at every program," she said. "I think we have to look at every aspect of the district."
The legislature still has to approve its own version of the budget and there will likely be changes to what the Governor has proposed.
Lutomski is encouraging residents to contact their elected officials to support the schools.
"It's up to all of us," she said. "We are a people's [and] they are a people's government. We have our say too."
So, there is still a long legislative process to play out.
Kludt-Painter says at this point–like every spring–not knowing what's ahead makes it very difficult for the district to plan.
"It makes it tough," she said. "We'll sharpen our pencils and do all those things and be creative and we'll have our staff that will jump in and give us great ideas and do all those things but we want to have a program with integrity too so it makes it challenging."
The school district also receives money from the Petersburg Borough but it's uncertain how secure that is now.
After the Legislature has a say in the budget, the Governor has a line item veto pen that he can use. But that might not happen until the summer.