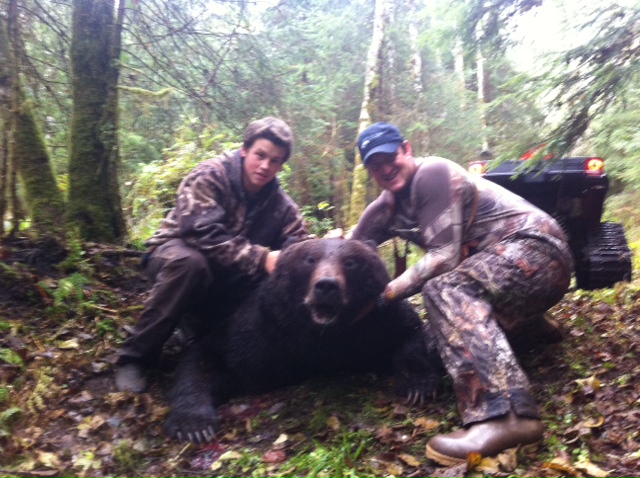 The first fall brown bear hunt for residents near Petersburg, Wrangell, and Kake-at least in recent memory-is happening now. KFSK's Angela Denning has more:
For years, hunters near Petersburg and Wrangell have pushed for a fall brown bear hunt. They say they've seen an increasing number of brown bears in the area. Bob Martin of Petersburg was one of them. Back in 2014, he was the Chairman of the Petersburg Fish and Game Advisory Committee when the committee introduced brown bear proposals to the Alaska Board of Game. At the time, Martin said quote, "We like the brown bears to be relatively scarce on the island."
The Board of Game eventually allowed a resident-only fall hunt starting this year. The brown bear season is open to residents in game management unit 3, namely Mitkof, Wrangell, Zarembo, Kupreanof and Kuiu islands.
The hunt is similar to the spring one where hunters can harvest one bear every four years.
The hunt runs September 15 through December 31.
Frank Robbins is the Area Wildlife Biologist for the Alaska Department of Fish and Game in Petersburg.
"It's a registration hunt so hunters need to come to our office and subscribe to the registration permit," Robbins said, "and of course, they'll also need a locking tag, a brown bear locking tag, which they can purchase locally here in town for, I think, $25."
Robbins says since this is the inaugural year of the hunt they don't know what the harvest will be like but they don't expect it to be much.
"It's essentially the same hunt as the spring hunt, it's the same area it's just differing dates," he said.
The spring brown bear hunt for residents started in 2005. Since that time, only five bears total have been harvested. Robbins doesn't expect the fall hunt to be much more.
One difference between the fall and the spring brown bear hunt is that the fall hunt coincides with the moose and deer seasons so hunters might have more opportunity when they're out and about in the fall.