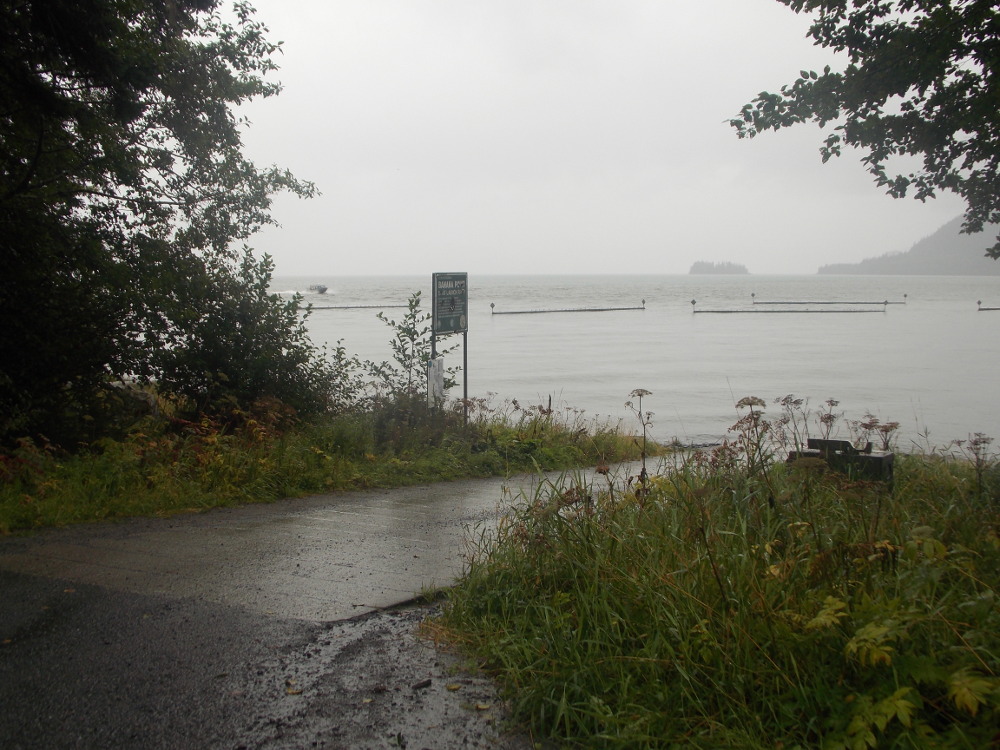 The state is ending a payment to Petersburg for upkeep of the camping and recreation lands on the southern end of Mitkof Island. Petersburg's assembly this month had a brief discussion about ways to keep that maintenance work going on the state land.
For about the past decade the state Department of Natural Resources has paid the local municipality about 6200 dollars a year but that's ending.
"This money has come out of the Southeast regional office's small budget, this 6200 dollars," said Dan Sadler, a spokesperson for that agency. "It represents about five percent of the budget and with the need to cover travel and office expenses and replacing computers, this represents about five percent of the budget and given the current revenue constriction these days we really couldn't justify continuing it, especially when there are many, many areas that would like to have that same kind of arrangement."
Sadler noted the payment will be eliminated over the next two years.
"We did try very hard to reduce the impacts to the users of this area by reducing the money over two years, not just all at once hoping that maybe arrangements can be made to find new ways to fund that or that the people in Petersburg could find a way to finance their own disposal of wastes and maintenance and so forth," he said.
The money is paid for upkeep of what's called the Ernie Haugen Public Use Area, state lands set aside for public use by the legislature in 1988. It's named after Petersburg's representative in the legislature in the 1960s, 70s and 80s. It totals 935 acres and includes free camp grounds at Greens Camp and Wilson Creek along with the public access boat ramp at Banana Point.
The decision by the state spurred a discussion amongst the borough assembly.
"We use that money for pumping outhouses, picking up trash, general light duty type maintenance tasks," reported public works director Chris Cotta.
While this annual maintenance has been paid by the state, repairs and improvements at the camp grounds and boat ramp have been improved with a mix of funding sources in the past. The Petersburg Indian Association worked on Greens Camp a decade ago with some money contributed by the city of Petersburg and Secure Rural Schools money for projects near national forest land. The camp site was built in the 1960s to house workers extending Mitkof Highway. It's named after Greens Construction Company which did that highway work. It was inaccessible for over a decade when a culvert on the access road failed. But it reopened in 2005.
Assembly member Jeff Meucci suggested the borough look into partnering with PIA on Greens Camp for reconstruction work.
"(The) restrooms kind of need an upgrade," Meucci said. "There's some camp grounds that people frequent more than others and some that could be improved. They have some folks who are into trails and into management of those kind of things and I think it'd be a good opportunity to see what they could bring to the table and what the borough could bring to the table and possibly the state, if the state's looking to get away from it, how we would take it over."
Other assembly members agreed the recreation area was an important one for the community and should be kept up by somebody. Mayor Jensen also suggested sending a letter to Petersburg's state representative and senator.
Borough staff made clear there would have to be a formal agreement with the state to do any maintenance work.
"If the borough doesn't jump in with PIA and volunteers or whatever then I don't think the state is necessarily going to do it," borough manager Steve Giesbrecht told the assembly. "I think sending a letter to our legislators is a great at least get them on notice. We did a little bit of that during the whole budget conversations. But this was so low down on the priority list that I don't know that it got a lot of traction."
The assembly agreed to send a letter to state legislators and may talk about the issue at a future meeting.