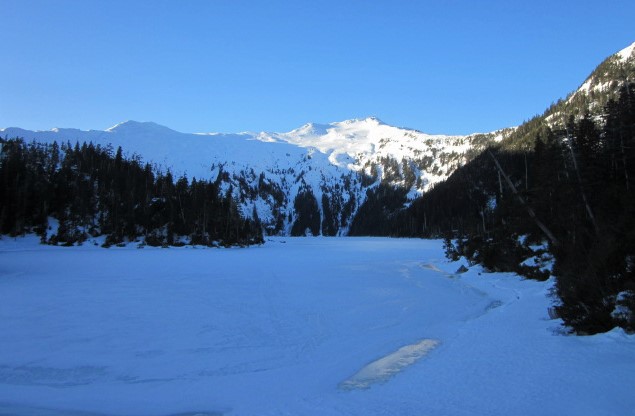 Recent snow surveys near Petersburg have shown more snow than in the past seven years. That's good news for the drought the region has been experiencing. The drought status was lowered to "abnormally dry" in mid-January.
National Resources Conservation Service in Alaska keeps records of the snowpack. Several communities in Southeast rely on that information to manage their drinking water supplies and hydroelectric systems.
In Petersburg, Heath Whitacre, a hydrologist with the U.S. Forest Service conducts the local surveys and shares the data with NRCS. He takes surveys at the beginning of every month in two areas near town: at the City Reservoir Site at 550 feet and at the Ravens Ridge Site at 1,650 feet.
Hydrologist Daniel Fisher is the Snow Survey Director for the NRCS. He spoke with KFSK's Angela Denning about February's results:
Here are some links to NRCS charts for local snow surveys:
Petersburg Reservoir, Monthly Data
Petersburg Reservoir, February Data, Period of Record