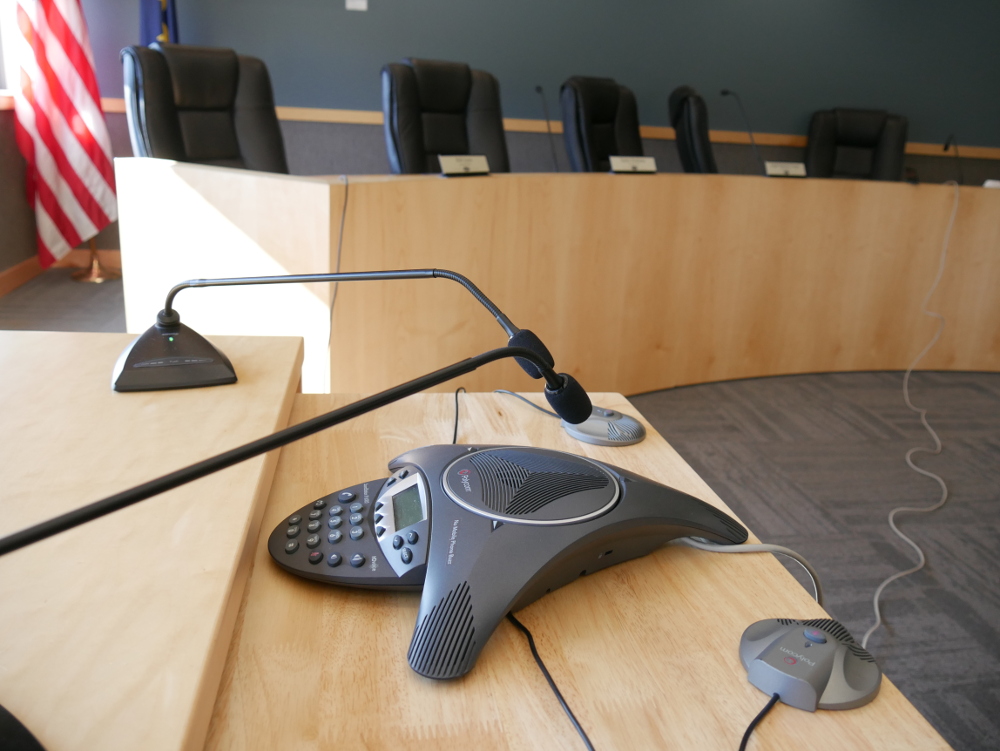 Petersburg's borough assembly Tuesday narrowly passed a local health directive for sheltering some members of the community needing a COVID-19 quarantine. It was a split vote to authorize the borough to provide for health care workers, first responders and homeless individuals and families. Opponents on the assembly and the community opposed including the possibility of forcing anyone to quarantine.
The borough drafted the public health emergency directive to provide sheltering options for the homeless population, potentially as many as 35 in the community.
"The issue with homeless is if they do get sick they don't have a place to quarantine and so they, without shelter in Petersburg they are left to their own devices and could spread the virus around town and quickly overwhelm our local health care system if they infect others," explained the borough's incident commander Karl Hagerman.
The directive seeks to respond to state health mandate 14, an order on what's known as non-congregate sheltering. The state issued that on April 13 and identified hotel rooms, college dorms and other structures as a temporary solution for quarantine and isolation.
Like the state's mandate, the local directive also addresses optional sheltering for first responders and health care workers who may have to stay away from vulnerable family members while await test results or recovering from COVID-19. Borough officials revised what was originally a public health mandate and instead call it a directive. They also more clearly spelled out the process for what they call a "last resort" of forcing someone to quarantine.
"So of course we're hoping that would never happen," Hagerman told the assembly in a teleconferenced meeting Tuesday. "We're hoping this is a plan that will never be used. That is really the hope here is that nobody will get sick and we won't have to shelter anybody but we have to be ready if we do have sick folks that need to be sheltered and under the eventuality that maybe somebody is resistive to protecting the public health after they test positive."
That forced quarantine could occur if someone's identified as a threat to public health of others in the community and with a court order or emergency petition to the court.
The borough received dozens of letters on all sides of the issue. The directive had support from mental health professionals and other local residents who appreciated the possibility for a temporary shelter for the homeless or health care workers who may have to isolate from other family members.
Some on the assembly were also supportive.
"This health mandate is just about having a plan," said assembly member Jeff Meucci. "I mean we're already under the state's mandate for doing this and I want to applaud Karl and Phil (Hofstetter) for trying to give us an option to how to take care of it if things go south."
The borough has also drafted plans for sheltering with homeless individuals and families offered rooms at the Narrows Inn. A back up to that would be tents or travel trailers in the parking lot by the swimming pool. Health care workers and first responders could isolate in rooms at the Tides Inn or Scandia House, or a U.S. Forest Service bunkhouse. The borough hopes to be repaid with emergency money from the federal government.
The borough also received letters against the measure. Community members saw it as an overreach of government power to force anyone to quarantine. Still others thought it would deter people from getting tested if there was that possibility.
Assembly member Brandi Marohl said the borough had to follow that state mandate and didn't need a local directive.
"I mean we have to follow the state mandate, correct? Which means that we still have to provide sheltering for homeless and health care workers and first responders," Marohl said. "It just doesn't add the enforcement of it that's in the narrative of the directive."
Borough attorney Sara Heideman responded to the question of why the borough needed a local directive with a state mandate already covering the topic.
"They can't really order communities to do it because a lot of communities don't have the funding or the logistical wherewithal or abilities to make it happen," Heideman said. "So the state mandate is, sits there, but the state is actually not taking actions to make that shelter come into being and that is left up to local communities to come up with plans that relate to that mandate."
And Marolh wasn't the only one objecting on the assembly. Mayor Mark Jensen was also a no vote.
I think putting a plan in place, having a plan in place is good, but to have one or two people in town have the authority to I guess I'm going to use the word force people into quarantine and not be able to potentially make them stay there, police it, it seems like we're going a little bit too far right now," Jensen said.
The vote ended 4-3 to approve the directive with Jensen, Marohl and Taylor Norheim voting no. It takes effect immediately and remains in effect as long as the state's mandate on sheltering continues.