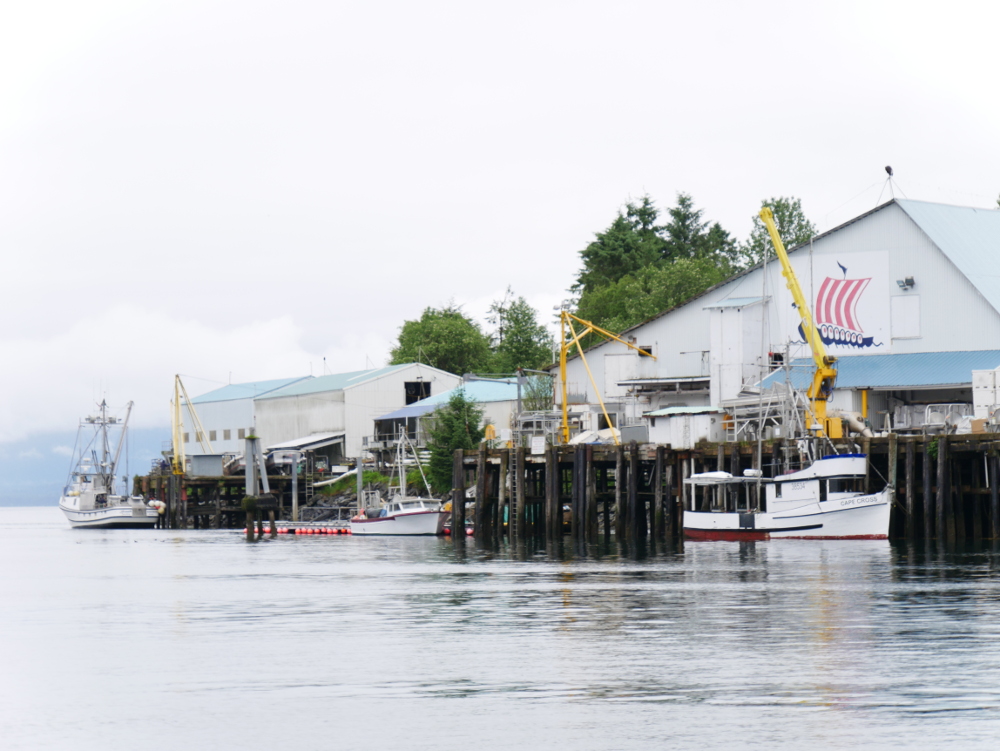 State officials this week explained the details of a health mandate for commercial fishing vessels and crews and the steps that will be taken this year to prevent the spread of COVID-19.
The state's health mandate 17 took effect April 24th. It outlines required protective measures like screening, quarantine after travel and documentation required for fishing boats. Hundreds tuned in Wednesday (4/29) to a free webinar on the mandate organized by industry group United Fishermen of Alaska and sponsored by processing company Icicle Seafoods.
"I know that there's a lot of frustration and confusion with this mandate," UFA executive director Frances Leach started off the webinar. "However, please keep in mind that this mandate was at the request of the industry. We recognized that if we wanted to have a successful commercial fishery this summer, we needed to have procedures in place to operate safely and assure communities that the industry is doing everything that we can to keep them safe."
The mandate requires fishing boats to carry a form acknowledging they're operating this year under a safety plan for crew and communities. That plan is outlined in an appendix to mandate 17. Boats can also operate under a fleet-wide safety plan filed by a processing company. That paperwork is required when a vessel offloads its catch to a processor or tender.
This latest mandate means independent commercial fishing vessels don't have to submit community or workforce protective plans for out of state workers outlined in prior mandates. But boats do have to follow required quarantine, face coverings during travel and other steps for their crews. There are also recommended practices for documenting safety measures.
Tom Koloski is branch director of the critical infrastructure branch for the Alaska Unified Command.
"The fisheries are identified as critical part of the Alaska economy," Koloski told meeting participants. "You are all considered critical infrastructure workers. That does not completely exempt you from the requirement to self-quarantine upon arriving to the state. That's a misconception I would like to clear up now. You are required to self-quarantine upon arriving to the state."
Crew members can get onboard and start fishing during that two-week quarantine if they follow restrictions for contact with other crew or other community members. That includes wearing a face covering while in transit from out of state. Crew has to be screened with a series of questions and temperature checks. Boats have to fly a yellow and black flag if any crew members are still under quarantine.
Koloski clarified that no quarantine is required for traveling between communities within Alaska, only for arriving from out of state. He also noted that a new incoming crew member who can't be kept separate from the rest of the boat restarts the 14-day quarantine period for the entire crew.
"We understand isolation for a lot of smaller vessels is just not going to be possible," he said. "You're not going to have a dedicated cabin you're going to be able to put them in. You're not going to have dedicated head facilities (toilet). So again it's very important, if you cannot isolate that individual you need to be monitoring and quarantine for the entire crew."
Vessels with a crew member potentially ill with COVID-19 have to notify the U.S. Coast Guard. Koloski urged skippers to get an ill crew member to medical care as soon as possible.
He also told fishermen the state would be relying on voluntary compliance.
"There is no additional manpower that's going to be going around, "Koloski said. "We're not going to be sending the National Guard around to be boarding vessels and checking paperwork. I want to reiterate some of the things that the governor has stated in his press conferences. We've got where we are today by trusting Alaskans to do the right thing. We're going to keep doing that with these mandates. We're going to ask you to do that amongst your crew. We're going to ask you to do that amongst your fellow captains."
The state is still working on required protective measures for skiff-based fishing like set netting. State mandate 17 also allows local boat yards and harbors to enact other measures to keep the incoming workforce away from others.