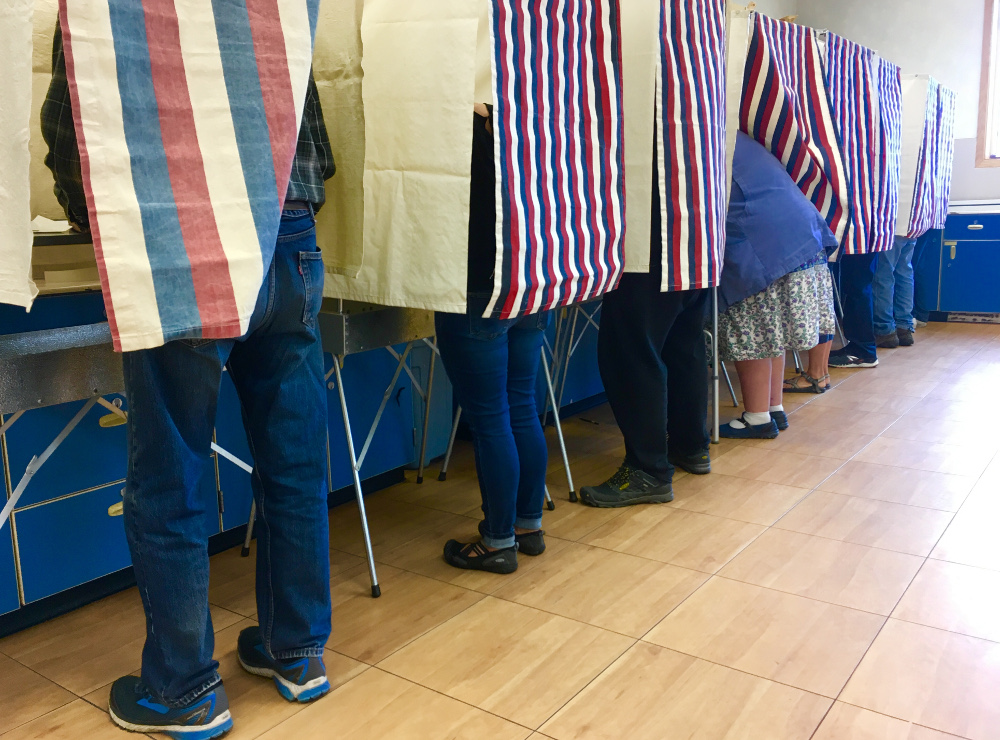 Petersburg will plan on in-person voting for its municipal election this October. The borough assembly Monday opted for that instead of by-mail balloting only.
Earlier this year the assembly approved an ordinance allowing for mail elections in the future, at the assembly's discretion. But this week, the vote was to proceed with in-person voting this fall.
Borough clerk Debbie Thompson explained she would plan on having polling spots at the community gym, instead of the activity room.
"I have purchased some new voting booths that can be sanitized after every voter and I've purchased some protection equipment for election officials, face shields and such and hopefully we will have Plexiglas barriers or dividers up," Thompson said. "The plan is everyone will need to social distance. I plan to have markers on the floor where people should stand. Everything will be very spread out. There will be an in door, there will be an out door. We will have masks available for those that don't have a mask and would like to wear one."
Early voting by mail is an option for people not comfortable in-person. There's also absentee voting in-person before the election to avoid the higher traffic area. Thompson said she did not think the borough could require or enforce masks at the polls, but would encourage it. She was also concerned about finding others in the community who would work on election day.
"That is the one thing I am truly worried about," Thompson said. "I am worried about having enough election officials. I've struggled on normal years getting enough people there. And I will need more this time, due to the sanitizing of pens and the sanitizing of booths and hopefully keeping everything running smoothly. Yeah from my normal crew I have very few. I believe that I have received only two yesses at this point from those who have been election officials in the past."
Petersburg's election is Tuesday, October 6th. Last year there were over 1100 votes cast with nearly one third of those absentee before election day.
Assembly member Chelsea Tremblay was opposed to in-person voting during the pandemic. "Encouraging people to meet in person in this large a number is counter to current health and safety recommendations. So I'll be voting no," Tremblay said.
It was a split vote 4-3 with Jeigh Stanton Gregor, Jeff Meucci and Tremblay voting no.