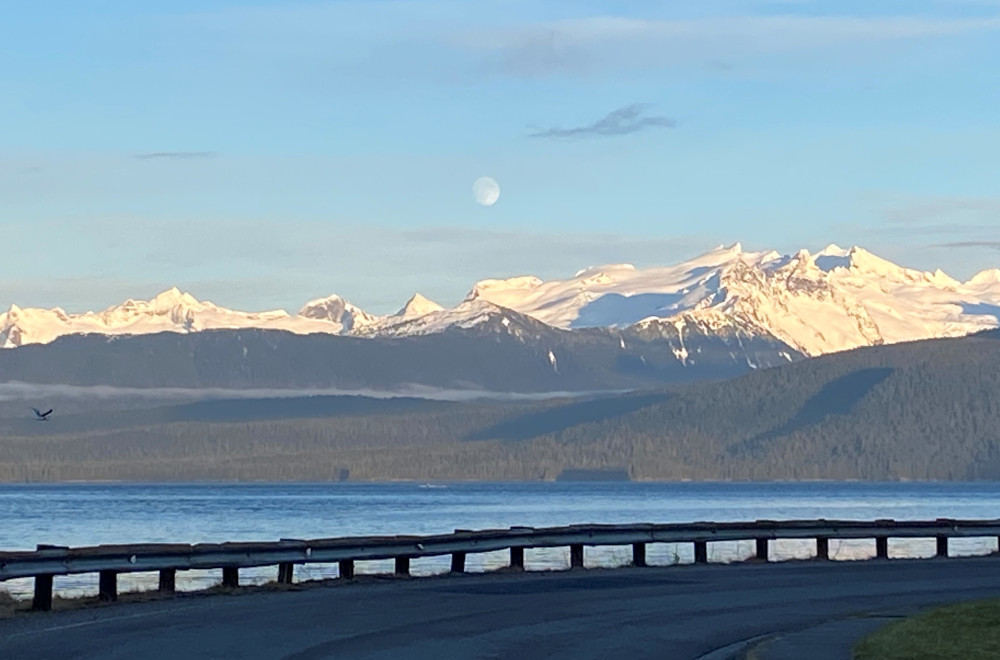 Petersburg ended up with average rainfall in 2020, despite the rainiest summer on record.
The area recorded 109.34 inches of rain last year, which is right on the average of 109.23 inches.
"Taken as a whole 2020 was by and large a fairly normal year for Petersburg," said Rick Fritsch, a meteorologist with the National Weather Service in Juneau. "Now people might be saying, what in the world are you talking about? Except of course for the summer and that was the wettest summer on record for Petersburg."
That record-setting rainfall total for the summer months of June, July and August was 31.6 inches. Now the top three wettest summers have happened in the past decade. The second wettest was in 2015 (31.06 inches) and third wettest in 2014 (30.11 inches).
The average temperatures were right near normal as well.
There were a few records set in 2020, with two daily maximum temperature records in the spring.
"One was set on the 19th of April, very early in the year really, 65 degrees Fahrenheit and the other record was on the tenth of May when the temperature got up to 73," Fritsch said. "And that, as it turns out, was the second warmest day of the year. You have to go, fast forward to July 1st, when the maximum temperature got up to 74 degrees. That was the warmest day of the year in Petersburg."
There were no minimum temperature records in 2020 for Petersburg.
The coldest day of the year was January 15 with the thermometer hitting zero that day.
Snowfall was a little higher than normal last year with much of that coming later in the winter and early spring.
Forecasters are now expecting above normal temperatures for the rest of this month and in the short term in Petersburg that means continuing rain but not snow.