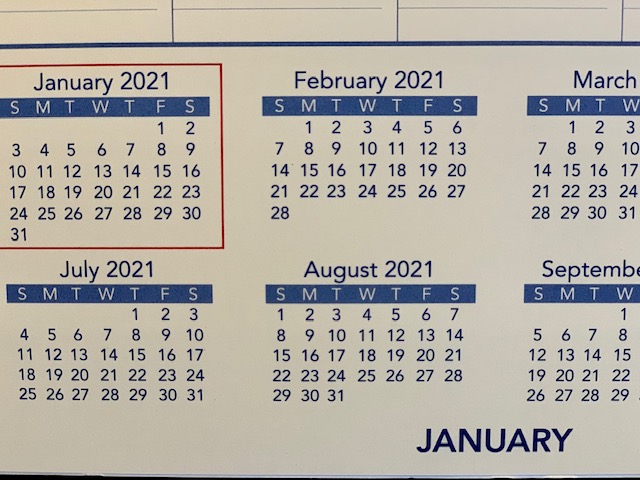 One of the most controversial issues the Petersburg School District covers every year is the school calendar. One of the ideas on the table is splitting the week-long spring break into several breaks and another is having a four-day school week instead of the traditional five days.
School boards approve calendars every spring for the next school year so it's not unusual that the local school board is talking about it in January. There are a lot of factors to consider says, Superintendent Erica Kludt-Painter.
"There's the academic and instructional needs and then there are life needs and we know that also plays in," said Kludt-Painter.
State law requires students to be in school for a certain number of instructional hours out of a school year. For 4th grade and up it's 900 per year and for younger students it's 740.
Otherwise, Kludt-Painter says, the calendar is wide open for discussion.
"The Commissioner has been pretty open to different districts doing some different things with that," said Kludt-Painter. "It doesn't always have to be about the day. There's flexibility with that. There's ways to work that. There's some advantages and disadvantages to maybe having a few longer days but having a little more focus time on others. So, there's lots of ways that districts do this."
She says a four day school week wouldn't be unheard of. In fact, Petersburg students had Fridays off last spring and fall because of COVID. A few school districts in Alaska do a four-day school week year round as do several in the Lower 48. In Petersburg's case, the dates for the start and end of school would be the same, and most holidays, but school days would be longer running from 8:00 to 3:30. Kludt-Painter says she's heard positive feedback from districts and teachers that have moved to four day a week.
"There's some concern initially about if it's a longer day, what does that really look like and is that too long for younger kids and that kind of thing," Kludt-Painter said. "So, they offered some different options for some things even on a Friday–within the school setting–which I think we would also do. Whether it's for kids or family, maybe even recommending and providing some supports or interventions or even just some exploratory type options for kids."
Activities Director Jaime Cabral says a four day week could help students participating in travel activities.
"It would help us not miss as many days on those Fridays because typically you would leave on a Friday morning," said Cabral, "and especially if were hosting, we'd have less disruption in the building."
School Board President, Sarah Holmgrain, said she'd like to see some academic data about a four day versus a five day week. School Board member, Megan Lister suggested that they survey parents about it and Kludt-Painter agreed saying it would be a big shift and take lots of planning.
A calendar change that could be easier to implement is splitting up spring break. The board voted the idea down in December for this school year, saying it was too last minute, but planned to revisit it again.
Instead of one full week in March, spring break would be split into three shorter breaks. If those days were added to existing in-service days it could mean a 4-day weekend in February, a 5-day weekend in March and another four day break in April.
School Board member, Meg Lister, liked that idea.
"Those are some really nice breaks," said Litster. "Nice, good breaks that to me would feel like more of a break than just a spring break for what it's worth. I like that."
Other calendar ideas stemmed from different schedules tried during COVID. Having one short day a week, for example, like half days on Fridays.
"We have talked about some of the benefits that have come out of that 8:00-noon model that the middle and high school have used this year as ways to capture some support time for students, potentially some other intervention time for kids, small group instruction," Kludt-Painter said. "So, that's been a real benefit."
School Board member, Katie Holmlund, says she liked the 8:00-noon schedule for Fridays.
"It would be so nice to have it on Fridays assuming we ever get decent weather again," said Holmlund. "Being out at noon would allow families to jump in their own boats and get out camping or hunting, which is nice."
Kludt-Painter stressed that they are just gathering ideas and she plans to bring some drafted options to the school board in February. After that, they'll seek public comment as well as poll staff and families.