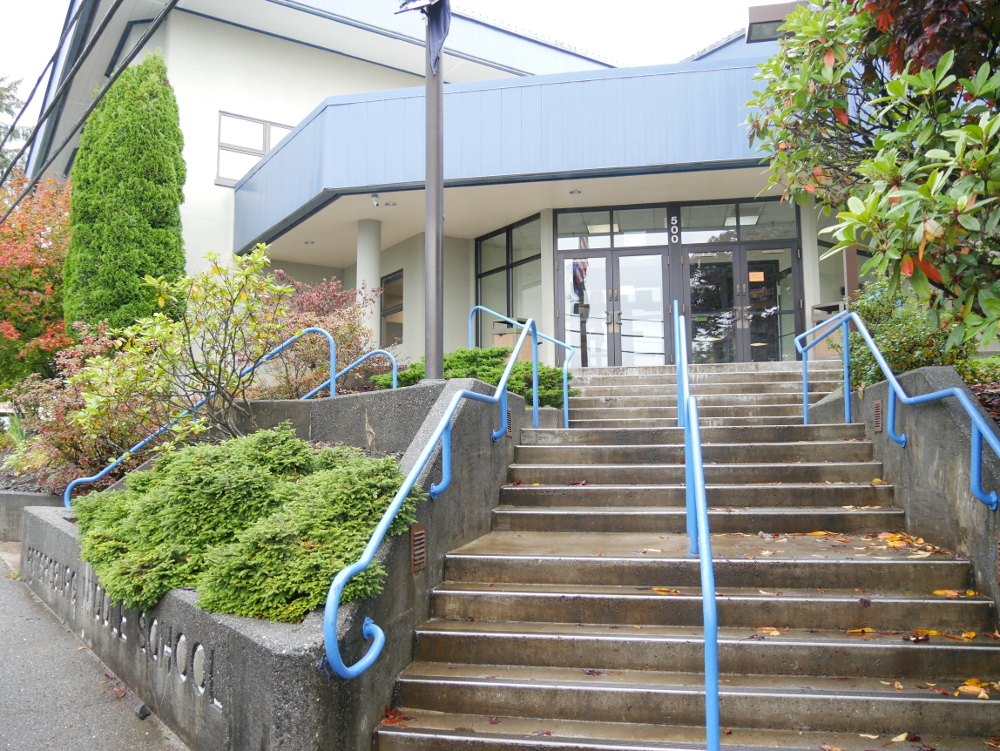 Petersburg's school board Tuesday considered a draft list of major projects that could be priorities for the district over the next six years.
Outgoing maintenance director Ralph Johnston outlined a six-year plan that currently has a replacement of the middle and high school roof at the top of the list, followed by electrical work districtwide.
"The high school/middle school has been experiencing leaks throughout," Johnston said. "We've had local contractors come out and try to piecemeal patches and whatnot. Priority number two is district-wide electrical upgrades. That is mainly for the delivery of educational materials to the students in the classrooms with modern technology. The building, the electrical system is a little behind the current times and it creates issues at certain points in time."
Rough estimates put the roof replacement at four and a half million dollars or more and the electrical upgrades at two million dollars. Other work on the draft list includes plumbing upgrades at the elementary school, heating and ventilation control replacement for the middle and high schools, handicap access improvements and foundation repairs for the auditorium.
The maintenance director told the board that the state has reduced its funding for school improvements, heightening the competition for limited dollars. Johnston said the project list was still fluid and meant to get the discussion started.
During a radio show earlier in the day, superintendent Erica Kludt-Painter said some work to improve handicap access in the upper grades would likely rise to the top of the list.
"As we have students that have specific needs, we need to look at, there's certain door entrances and things like that that need to be updated, bathrooms in the high school, things like that that need to be… it's time," Kludt-Painter said. "So we do have some money set aside in a capital fund for that and we'll probably be moving forward with some projects there and looking for some reimbursement in the future. That's something we have been successful with here."
During Tuesday's meeting Kludt-Painter also noted that Petersburg schools have taken care of some big needs in the past few years.
"We did do a lot for a small district it was kind of incredible to things we got through in five or six years."
The biggest was a nearly 1.8 million dollar district-wide food service renovation project completed in 2019. The district has also replaced fire panels, upgraded lighting, replaced underground fuel tanks and boilers and renovated the concrete around the middle and high school entrances. This June a water heater at the elementary school is scheduled for replacement.
The board won't vote on the list of work until later this year. It's due to the state Department of Education by September.