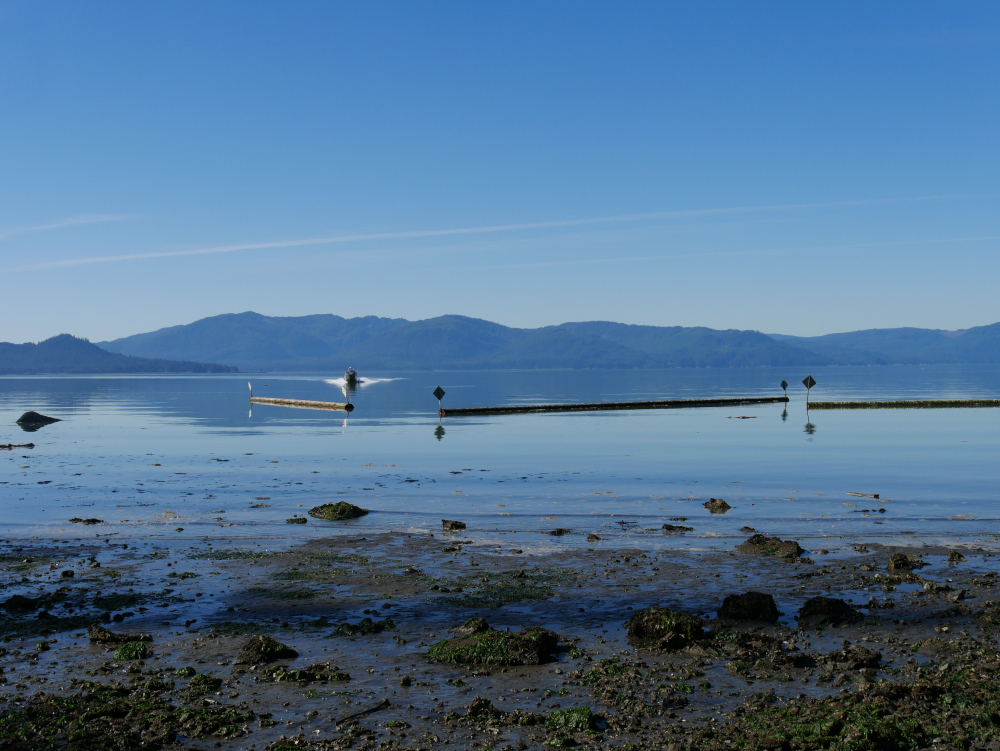 Petersburg's borough assembly made some changes to the final borough budget they approved Monday. That includes some design work for a remote boat ramp and dock, snow plowing for the Papke's Landing area and some funding for maintaining two public restrooms.
The budget for the fiscal year that starts in July puts borough spending is at 9.7 million dollars in the general fund, up just slightly from the past year. And like this past year, this budget also uses reserves to balance expenses and revenue. The borough built those savings up by using federal emergency aid for the salaries of first responders and other borough workers during the pandemic.
The assembly's changes mostly move money around from one planned use to another, or use some savings, but don't add to the spending in the general fund.
Assembly member Dave Kensinger proposed paying up to 40-thousand dollars for conceptual plans. Those would look into upgrades or replacement of the breakwater at the Banana Point boat ramp on southern Mitkof Island and the dock at Papke's Landing about 10 miles south of Petersburg.
"I think anybody that uses those facilities realizes they're very important for the economic viability of the area," Kensinger said. "They're very important for people that recreate in the area and they're not exclusively used by any particular part of the community but they're used by the entirety of the borough."
Kensinger said the planning would be a starting point and could help the borough land grant money through a federal infrastructure bill. The design work would be paid for out of the borough's property development fund. That's money set aside to purchase or improve land or buildings.
Mayor Mark Jensen noted the docks and boat ramps remain the property of the state, despite some past talks to transfer some of them to the local government.
"That's concerning to me I guess if we don't have permission to go work on, to apply this design to the facility if we don't have rights to it," Jensen said.
The vote was 5-1 in favor of that change with Jensen voting no and Jeigh Stanton Gregor not at the meeting.
The assembly also agreed to a staff request to boost the budget for sewer replacement on Ira II Street. The contract for that work goes to local company Rock N Road.
Another budget change was to earmark revenue from the borough's marine passenger vessel fee for cleaning two public restroom trailers this summer. There's around $50,000 in that fund, which comes from a charge on cruise ships docking here.
Kensinger suggested that budget direction and thought it is a good use of that cruise ship revenue.
"This is a real easy sell to those companies because their passengers need to use the restroom," he said. "And right now as had happened in past years a lot of the restroom use has fallen upon the local businesses in town and they end up absorbing the cost of cleaning their restrooms and supplying those supplies. And by having a designated location that's right in the center of town, I think you're going to eliminate a lot of the conflicts that have occurred over trying to find a place to use the restroom in the town."
It's not yet clear whether borough staff or a private contractor would do that work. Jensen was also the only no vote on that change.
It was a unanimous vote to spend $10,000 from a borough contingency fund to be awarded to the members of the emergency operations center for their work during the pandemic. That money could normally be spent on unforeseen expenses.
Assembly member Bob Lynn proposed moving $10,000 out of the budget for road striping and using that to pay for snow plowing at Papke's Landing. That contracted work has been funded in recent budgets but wasn't included in this year's staff proposal. Lynn said that service was promised with the formation of the borough in 2013 and it passed with only Jeff Meucci voting no.
The overall budget passed on a 5-1 vote and mayor Jensen was the only opposition.
"Couple reasons  I'm not going to support the budget like I didn't in the second reading and the fire truck's one," Jensen said. "And the amendment was made at the first reading to add more funding for KFSK even though they're getting a couple hundred thousand dollars from the federal government and a couple of these amendments that were just made today I have trouble with. So I won't be supporting the budget as amended."
The plan includes replacement of a fire truck for up to $650,000. Various borough departments make regular payments into a motor pool fund to cover the large anticipated costs of that and other vehicles used by borough workers. KFSK receives an increase in its borough funding under this budget while its also getting a one-time payment of over 203,000 dollars in federal emergency aid. The radio station has seen its state funding eliminated, around 88,000 dollars for each of the past two years.
In a separate vote, the assembly approved a property tax rate for the upcoming year as well – with the same rate for property owners in service area one and a small increase for the rest of the borough. And even though the new fiscal year is just weeks away, the borough has no final word on state funding. But the local government is expecting no reimbursement for school project debt again this year and plans to use reserves to fill that gap.