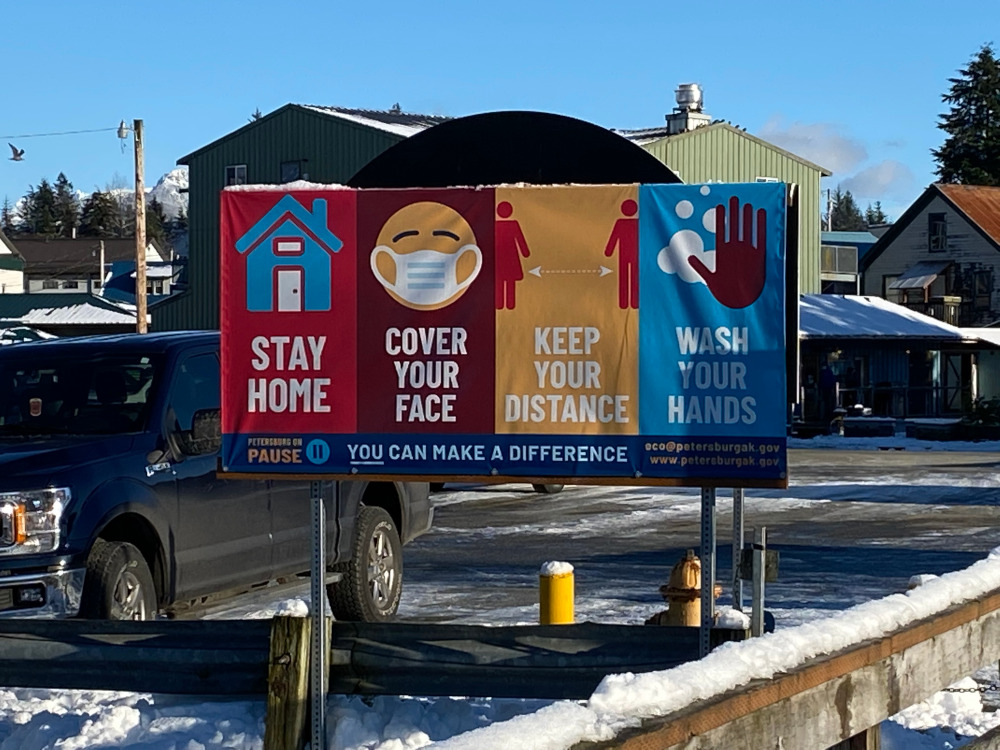 Petersburg's emergency operations center, which has worked on the community's response to COVID-19 for over a year, is disbanding this month.
Petersburg's emergency declaration expires June 30 along with the one remaining health mandate that covers pre-approval for cruise ships docking here. Other mandates on testing, masking and mitigation plans have already been repealed.
The borough's incident commander Karl Hagerman Friday said it's the result of work by the Petersburg Medical Center to vaccinate the local populace.
"When the vaccines were available that staff did an amazing job of pushing out vaccinations to our community and that is really why I'm able to sit here today and talk about standing down the EOC,"Hagerman said. "Our vaccination rate is working for us. It is our path back to normal, so much so at this point that the EOC and the emergency declaration are able to fade out and this turns into more of a medical response to a known disease of course."
Petersburg reported no active cases as of Friday, June 11. The total case count since the beginning of the pandemic is 180, with one death. Of those cases, 165 Petersburg residents have tested positive in the last year, just over five percent of the local population.
Hagerman said after June 30th, information on COVID in the community will likely come from the Petersburg Medical Center or the state's public health nurse, along with an online dashboard of case numbers and testing.
"I really encourage people to go to the dashboard, because the EOC will not be pushing out press releases with every positive case or a weekly status update," he said. "The dashboard is really going to be the important interface between the public and the disease situation in Petersburg."
The medical center continues to vaccinate people. A total of 1,819 people have had at least one dose. The total number of tests performed in Petersburg reached 12,685 this month. Through the end of the month, the EOC will continue to announce winners of a weekly incentive drawing for people who have received their shot, with a grand prize $4,000 winner drawn on June 28.
The medical center's COVID hotline will continue at 772-5788 for people who have symptoms or questions. After normal business hours those calls will be routed to the nurses' station at the hospital.
Hagerman saidthe borough will continue contracting with the state for COVID testing at the James A. Johnson airport likely through the end of September.  That testing may eventually move to the medical center.
State public health nurse Erin Michael said the statewide case count is dropping. She asked for people who haven't been vaccinated to continue with hand hygiene and distancing and for everyone to stay home when sick.
"We still want to encourage everybody to take precautions because there are variants out there and there's a portion of our population that simply can't get the vaccine yet or may never be able to get the vaccine based off of their health history," Michael said. "So we just want to make sure that those people know what their risks are and that they can take precautions until they can be protected either through herd immunity because enough people have gotten the vaccine or they become eligible at some point for the vaccine."
Michael expected state contact tracing will continue and reporting of cases on the state's dashboard. As of Friday, June 11, that showed 67,823 total cases for Alaskan residents, or a little over nine percent of the total population since the start of the pandemic.