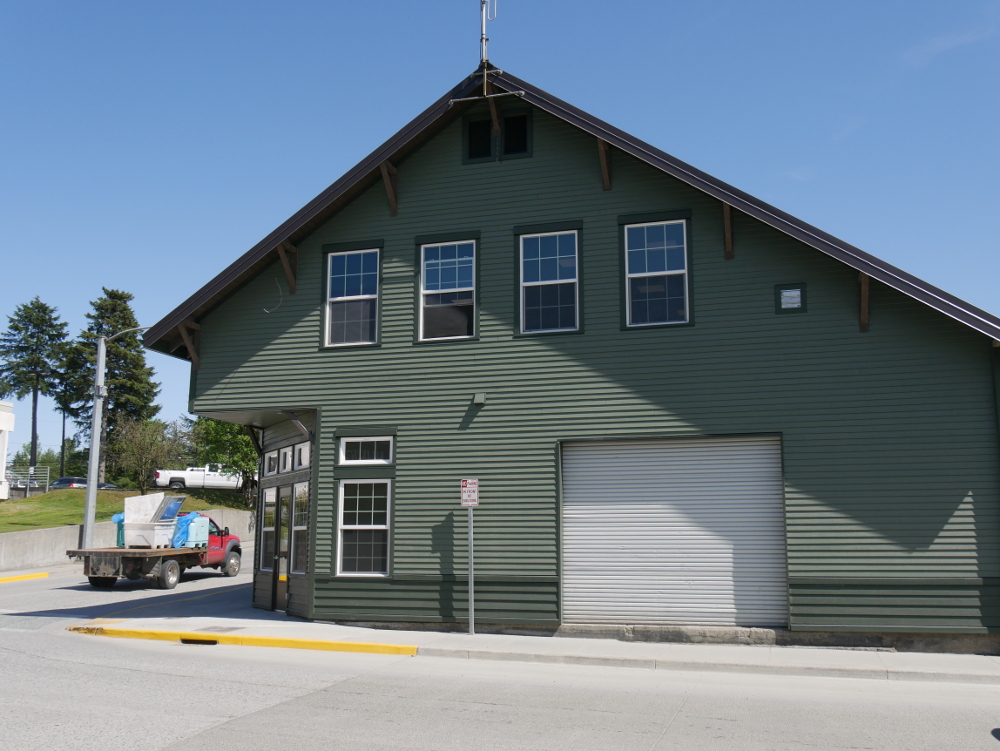 Workers in the electrical department at the borough of Petersburg have a new labor contract.
Petersburg's borough assembly Monday approved that three-year pact after discussing it in a closed-door executive session. It covers nine employees of Petersburg Municipal Power and Light, including foremen, linemen, electricians, mechanics and office staff. They are represented by the International Brotherhood of Electrical Workers.
"This contract reflects great compromise and in any really good compromise neither party is totally satisfied but they can work with it and this contract seems to represent that and so I'll definitely be voting yes tonight," said vice mayor Jeigh Stanton Gregor during the open portion of Monday's assembly meeting.
The term of this agreement runs through June of 2024. It's estimated to cost the borough an additional $182,000 over the three years, most of that in wage increases.
The first year will have wage hikes of $1-1.75/hour, depending on the position. There's a 2.5% wage hike the second year and 2% the third. The agreement also includes more paid time off and an increase in a clothing allowance for employees.
Robert Stamm, assistant business manager for I-B-E-W's local number 1547, emailed that members have ratified the agreement and they're pleased with it.
Assembly member Bob Lynn was hoping for a similar resolution for talks with the bulk of borough workers. They're represented by the Petersburg Municipal Employees Association, or PMEA.
"I believe that listening to the group here that the negotiations went much better than we had done previously with the PMEA and I'm hoping that when we return to the table with PMEA that we have much better and much easier negotiations than we have had to date," Lynn said.
The global health pandemic interrupted face-to face negotiations with those employees last year. Instead the assembly agreed to wage increases and a contract extension. This year the borough and PMEA have been in mediation.