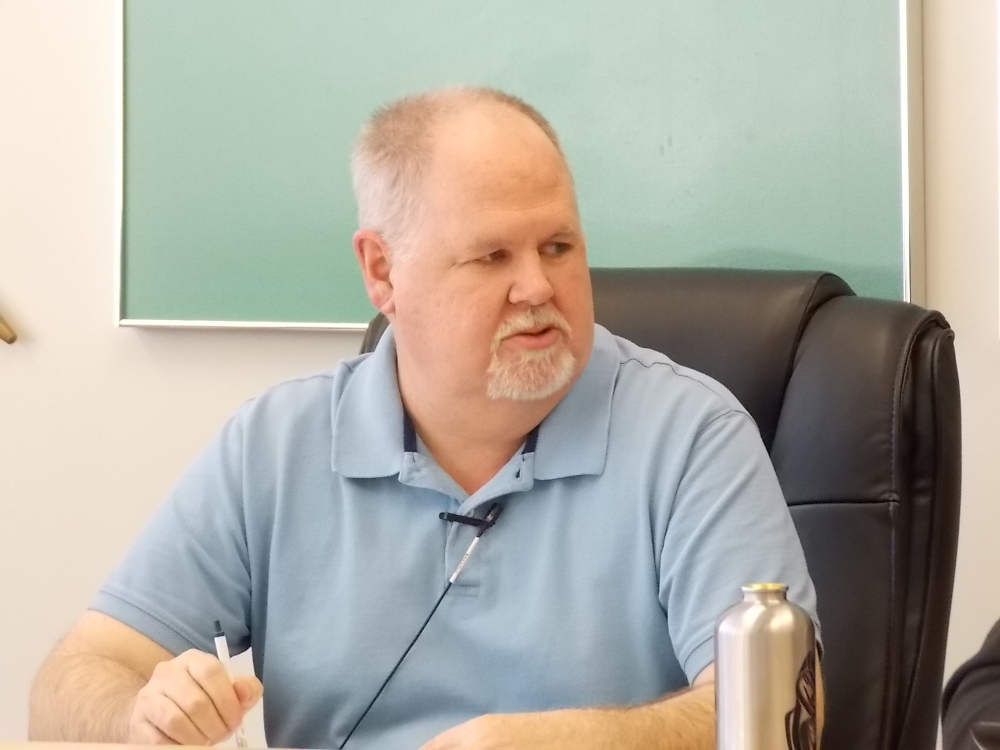 Petersburg's assembly Monday agreed to extend the contract for the borough manager and give him a requested raise.
Steve Giesbrecht has been the manager, first with the city and now with the borough of Petersburg, since 2011. His contract was due to expire in 2022. Giesbrecht asked for a five-year extension, until October of 2027, and a five percent raise to his annual salary.
The assembly held a closed-door executive session to discuss Giesbrecht's request. Following that, in open session, assembly member Jeff Meucci said he supported it.
"Yeah I think Steve's done a really good job getting us through the COVID, I think it was a tough slog for everybody who was involved, a long 15 months," Meucci said. "I think it was tough on everybody who was involved and I think Steve's done an admirable job and I'm happy with the job he's doing."
The mayor and all six assembly members attended the vote on his contract with some in person and some on videoconference. It was a unanimous 7-0 vote.
The five percent raise increases the manager's annual salary to $127,043 starting next October.