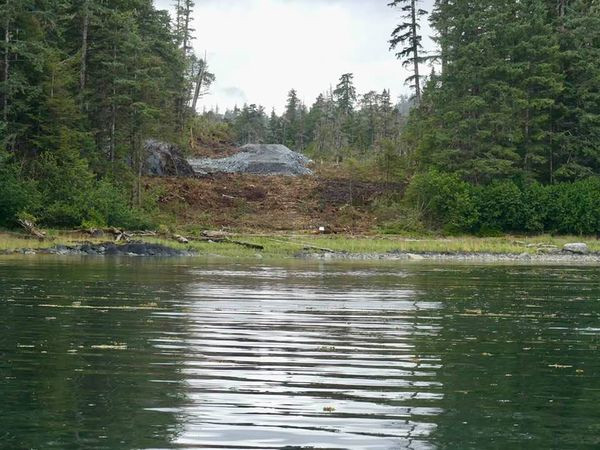 Petersburg's mayor Mark Jensen reported Monday on the progress on the state's 40 million dollar remote road project on Kupreanof Island between Kake and Petersburg.
Jensen said he toured the project August 3rd and 4th along with officials with the Alaska Department of Transportation, hosted by the construction company doing the road work Kiewit. Jensen said state senators Bert Stedman of Sitka, Click Bishop of Fairbanks and Josh Revak of Anchorage also toured the road.
"The road is like 95 percent complete," Jensen reported at Monday's meeting of the Petersburg borough assembly. "We did half the tour one afternoon on the third, the other half on the morning of the fourth. Their planned open date to the public on the road is October 1st. They still have some work to do," Jensen said.
Jensen said work remained to install a concrete boat ramp at the end of the road near Twelve Mile Creek. Once the project is finished motorists will be able to drive from Kake over 40 miles across the northern part of that island to that boat ramp. From there it's a twelve mile boat ride to Petersburg. Other remaining work includes installation of a bridge over Twelve Mile Creek.
The state paid for the new and reconstructed road with a 40 million dollar appropriation secured by Senator Stedman in 2012. It's been a controversial project in Kake and Petersburg and opposed by the small city of Kupreanof.