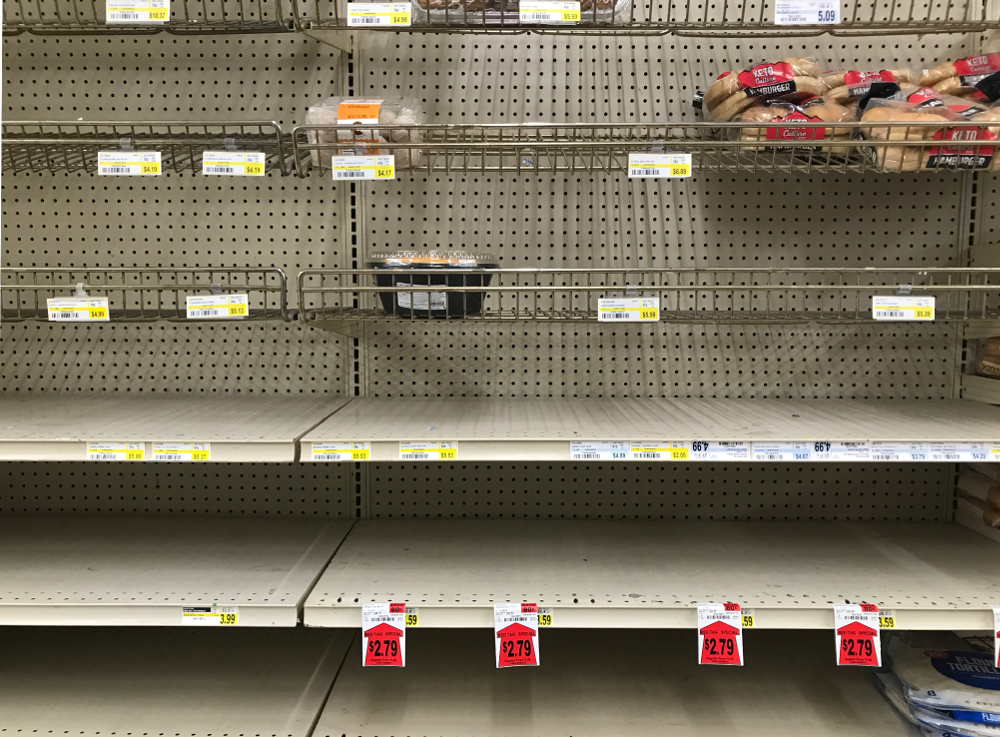 A COVID-19 outbreak at a warehouse in Centralia, Washington, has caused shipping delays at grocery stores throughout Southeast. In Petersburg, some shelves at the Trading Union grocery store are sparse. Katie Anastas spoke to general manager Barry Morrison about the warehouse closure and how long he expects the impacts to last.
Morrison said nearly 100 people tested positive at the warehouse, causing Lewis County health officials to shut the operation down. After a week of deep cleaning, a skeleton crew returned to the warehouse and began fulfilling minimal orders. That meant no frozen foods, perishable foods like meat or dairy, and other groceries.
"As people become available, they're adding more and more to the shifts," Morrison said. "But they figure it's going to take 8 weeks to get back up to full strength that they were before the outbreak. We're at the end of week three right now, so it could be about five more weeks that we're going to see impacts."
Morrison can order some items through other warehouses, but he's only received small amounts. He recently ordered more than 700 cases.
"I got 130 cases out of that order," he said. "So the next order, I cut it down, just trying to keep it simple for the picking crew. We'll see how much we get at the end of the week."
Morrison said products that come in plastic bottles, like Ocean Spray juices, Gatorade, and laundry detergent, are all delayed due to a national plastic shortage. Nabisco is also having nationwide shipping delays.
Morrison thanked customers for their understanding. As orders trickle in, shelves should look a little less empty within the next two weeks.
"We are getting back up as fast as possible," he said. "We've explored just about every route we have on the West Coast to get products shipped, and pretty much we're stuck with where we are right now."