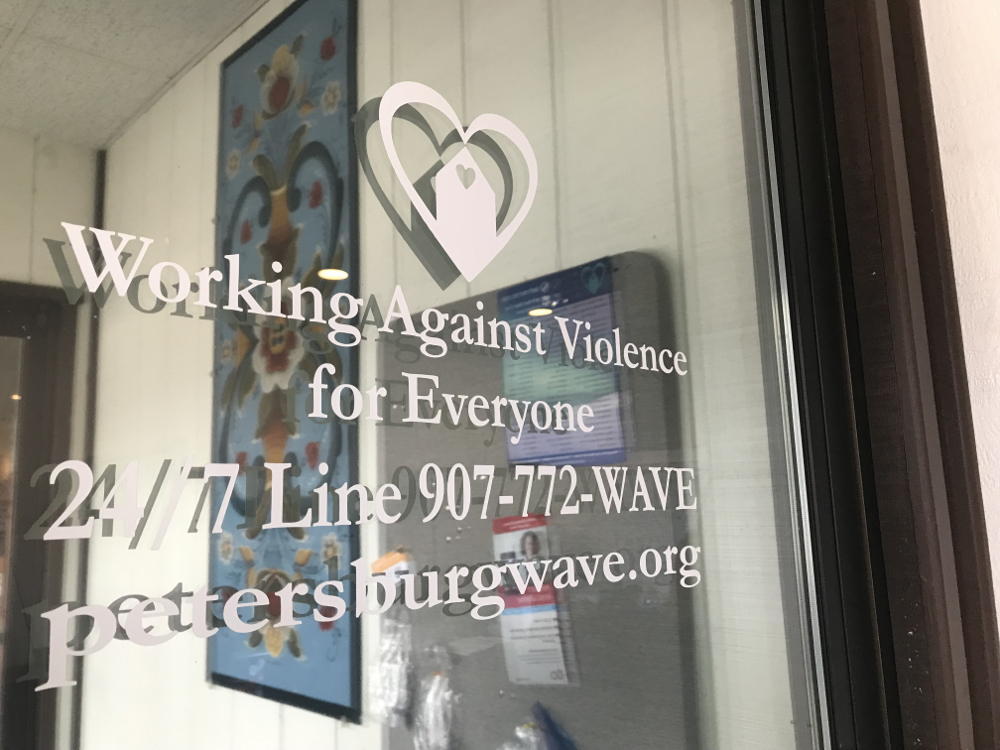 Petersburg's advocacy group for victims of domestic violence says it's cutting some programs because of a tight budget.
Amanda Greenfield is the prevention coordinator at Working Against Violence for Everyone (WAVE.) She says the organization applied for $143,000 from the Alaska Council on Domestic Violence and Sexual Assault. That grant money could fund two full-time prevention coordinators, and keep all existing programs running.
"We were told by the council that all of the organizations in Alaska who applied for this prevention grant applied for a significant amount more than they had allocated," Greenfield said. "So we knew we were going to receive less than what we asked for."
Instead, WAVE will receive $105,000. Greenfield says that's enough to fund one full-time prevention coordinator and one part-time coordinator. WAVE is currently hiring for the full-time position.
It's not enough to fund all existing WAVE programs. WAVE asked Petersburg residents to fill out an online survey about which programs they'd like to see continue. More than 200 people responded to the survey, and WAVE staff interviewed 15 community members.
Three programs were the most requested. One was Stewards of Children, which trains adults who work with children how to recognize signs of abuse, and know what to do if a child talks to them about it.
Another was personal safety talks in schools, which teach kids about healthy relationships, nonviolent communication and consent.
The third was awareness month activities, like Domestic Violence Awareness Month in October and Teen Dating Awareness month in February.
Two of the least popular programs focused on bystander awareness: Green Dot and Safe Bars. Safe Bars was a new program WAVE planned to launch, to teach intervention methods to bar and restaurant staff. Greenfield said they may have been ranked lower because the community hadn't experienced the benefits yet.
"Perhaps safe bars might be on there because it is so new, and so people might not necessarily know the impact, just because we haven't seen it like we have the other programs," she said.
Greenfield said WAVE will host community conversations on a regular basis, and use those events to incorporate bystander awareness programming when they can.
Let Me Run was the third program on the chopping block. It's a running program for boys, meant to foster social and emotional wellness. Greenfield said WAVE will transfer Let Me Run and Girls on the Run to other community organizations, and that they could continue as after school programs or as summer camps.
Greenfield says community members are always welcome to help with programs they'd like to see continue.
"We are hoping that it will be a group effort with community members that feel passionately about these topics and these programs," she said. "We always welcome people to become trained to be facilitators in these programs. We welcome ideas. We welcome partnerships."
The survey also asked community members about the issues facing their households. The top three were mental health, bullying, and substance use.
WAVE also asked what new resources community members would like to see. The most popular were a domestic violence shelter, a free meal center, and substance use outpatient programs.