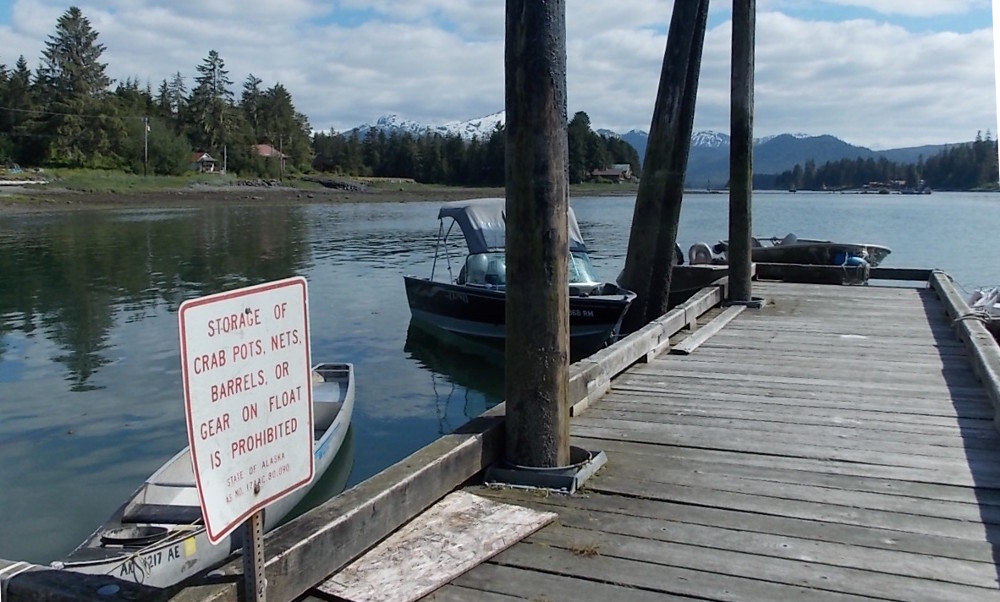 Petersburg's borough assembly Monday voted to direct the borough manager to start talking with the state of Alaska about the borough taking over the dock at Papke's Landing.
It's one of three remote docks the state Department of Transportation offered to the borough in 2016 but the two sides could not agree on terms of that transfer. The other two are at Kupreanof and at Entrance Island in Hobart Bay.
Assembly member Jeff Meucci proposed talking to the state about all three. However assembly member Bob Lynn suggested just focusing on Papke's for now.
"From my perspective and unfortunately I use it all the time but from my perspective that's the one that probably needs the most work on and the one that would receive most of the attention," Lynn said.
Lynn proposed an amendment to remove the Kupreanof and Entrance Island docks from the direction given to borough manager Steve Giesbrecht. There's been little assembly interest in Entrance Island, which many say is beyond repair. And the city of Kupreanof has done some repairs to the state dock there and would like to own that structure.
Meucci held firm on seeking all three.
"I just want to see the whole picture taken care of," Meucci said. "I think this is an opportunity for us to talk with DOT and move forward with this. Steve will be talking if we pass this to the DOT about how to resolve the Papke's thing, but I'm looking at the whole picture within the borough not just one dock. And I think this an opportunity where Steve shines really well negotiating with folks and talking to folks about moving forward. So I'm not going to support the amendment."
Meucci and mayor Mark Jensen voted against that change but it passed 5-2. Jensen was the only vote against the main motion with that amendment.
"You know I don't see a problem with the discussion, I think it's going to be a long winded discussion," Jensen said. "My concern is how are we going to pay for it if we get ownership."
Others suggested a federal infrastructure bill could help pay for some of the work. The assembly last month voted to spend nearly 36,000 dollars on some engineering work that could lead to repairs or improvements at Papke's and a boat ramp at Banana Point.