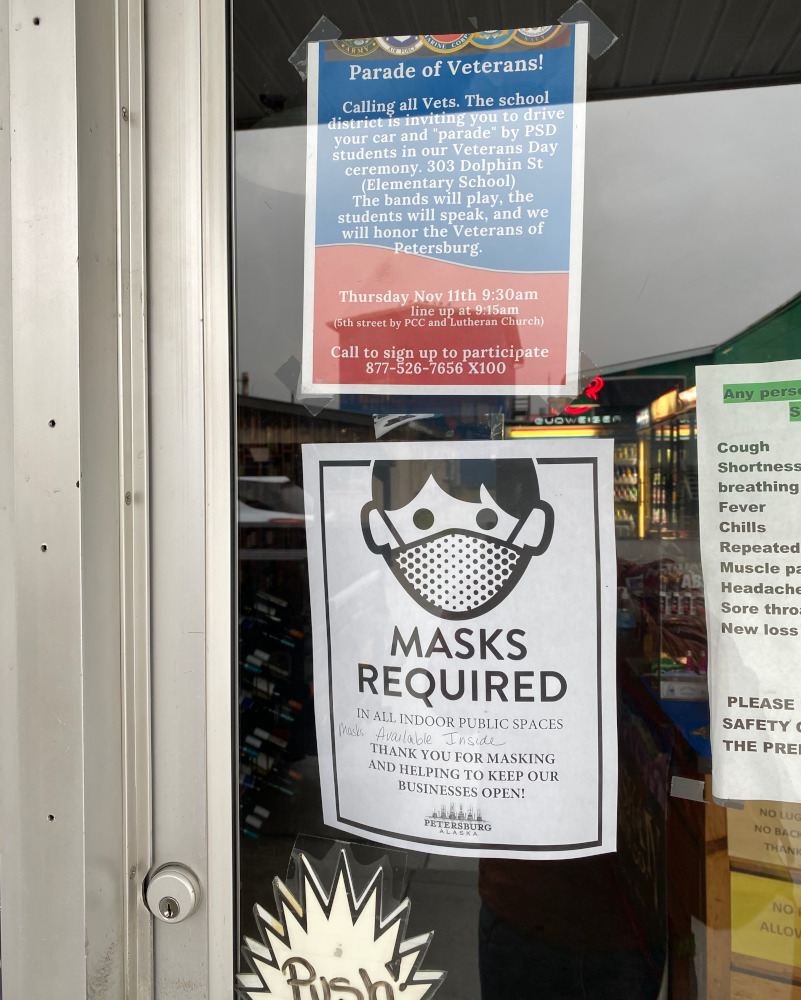 Petersburg Medical Center reported 21 new COVID-19 cases Tuesday, November 9 with rapid community spread.
That brings the active case count in Petersburg to 79 as new positives are added and others are removed from that total. It's the highest active case count for the community since the start of the pandemic and the largest one-day total of new cases to date.
The medical center is asking the community to take health recommendations seriously with social distancing, masking, vaccinations and getting tested. As of Tuesday night, PMC reported another 104 pending tests and a testing positivity rate back up to 20 percent.
People who test positive are asked to notify their close contacts. Health officials also suggest an online tool for people who want to remain anonymous. Public health can also assist at 907-772-4611.
PMC's COVID information line is 907-772-5788.
Numbers for staff and students in the three schools continue to climb with 35 active cases as of Wednesday morning, 19 at the elementary school, six at the middle school and ten at the high school. There are also another 27 in quarantine. Classes continue in-person at all three schools for students who aren't sick or in quarantine.
Petersburg's police chief and public health officer are visiting businesses this week to stress the importance of following mitigation measures. The borough has a face covering requirement for indoor spaces open to the public. Signs are hanging in the front windows of some downtown businesses Wednesday.
(Editor's note: school case numbers have been updated)