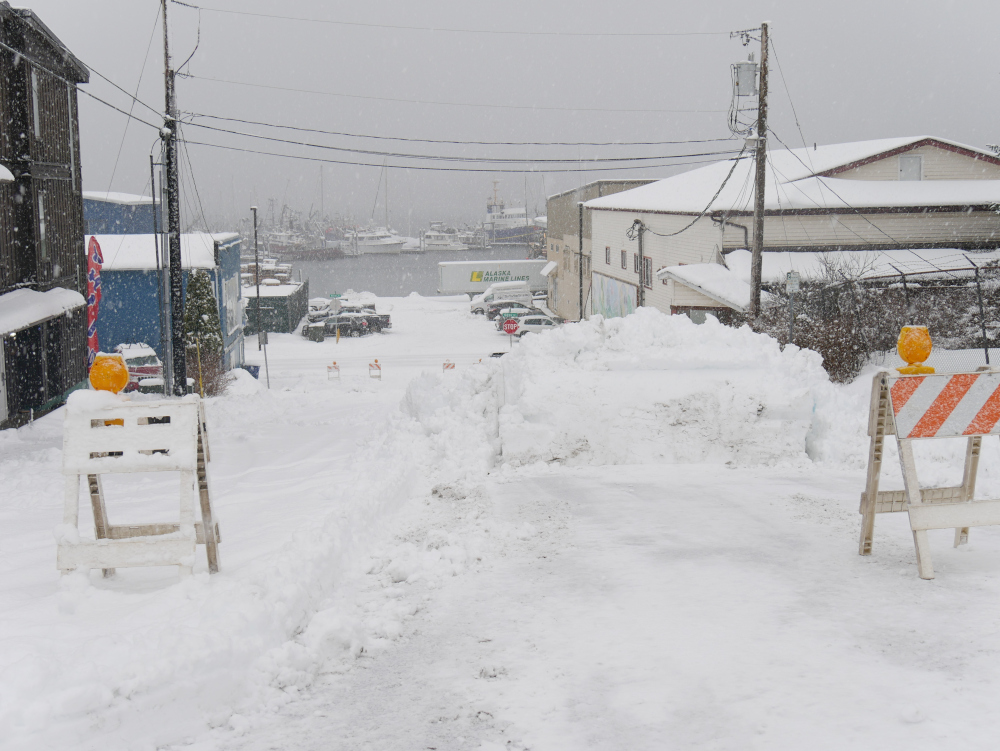 The Petersburg Borough Assembly approved a revision to the borough's current budget to reflect unexpected costs for snow removal. Petersburg saw 68 inches of snow in December and more in early January.
At their last regular meeting, assembly members heard from Public Works Director, Chris Cotta, about the challenges his department experienced.
"Due to the amount of snow and the fact that a lot of it didn't melt off, it just kept building up and building up," Cotta said. "And then we got, I think, 18 inches at one point. It just started piling up everywhere and the snow dumps got a little out of hand."
The public works department requested $170,150 for replenishing supplies and for future work.
The budget revision includes:
$45,000 for a V-snow plow for the grader
$40,000 for more sand
$30,000 for additional overtime for staff
$24,000 for a short-term contract with Reid Brothers for snow removal
$10,000 for a contract with Rock and Road for snow removal at Papke's
$10,000 for extra fuel
$6,000 for additional calcium ice melt
$5,000 for a snow blower
Cotta said the snow event identified the needed equipment. But he said it also just required more man power.
"We're on pace to be out of overtime allocation for the crew very shortly if we aren't already," Cotta said. "So, that $30,000 should be sufficient to get us to the end of the year if we have a quote-unquote normal winter from here on out."
The vote was unanimous with all seven assembly members present at the meeting.
The money for public works is coming out of the borough's general fund.