Petersburg High School's basketball teams are battling for seeding at the regional tournament with important conference games all this month. Last weekend the Chiefs and Misschiefs of Metlakatla took three out of the four varsity games at Petersburg's first home games of the season.
The girls varsity lost 44-33 on Friday night. Ines Larson led scoring for Petersburg with 21 of the team's points. It was a lopsided 52-21 win by the MissChiefs on Saturday with Larson scoring 12. Adrianna Stough scored seven both nights.
Joe Viechnicki spoke with girls team head coach Dino Brock about the games.
The Lady Vikings have one win and three losses in conference games this season.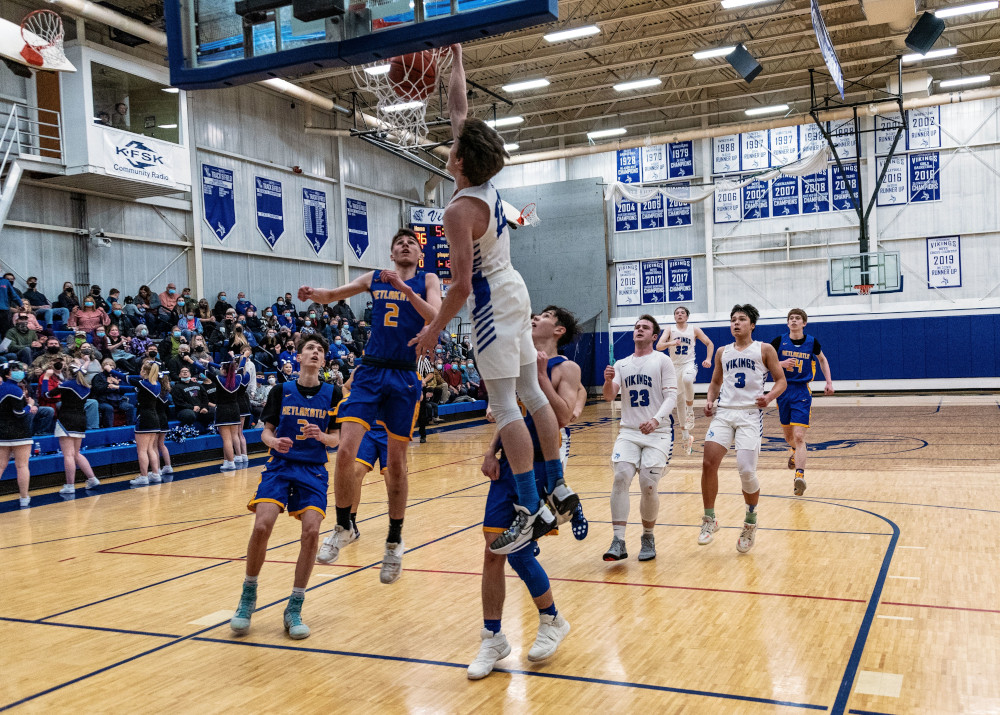 The boys varsity lost 48-38 Friday. Latham Johnson scored 13 in that game and Michael Durkin had 10. On Saturday the Vikings beat the Chiefs 34-33. Jack Engell had 11 points and Durkin added 10.
Joe Viechnicki asked for boys team head coach Rick Brock's take on the Metlakatla series.
The Vikings are 2-2 in conference play.
Both boys and girls teams head to Wrangell for games this Friday and Saturday before returning home to host the Wolves the following weekend. KFSK will broadcast the varsity games.