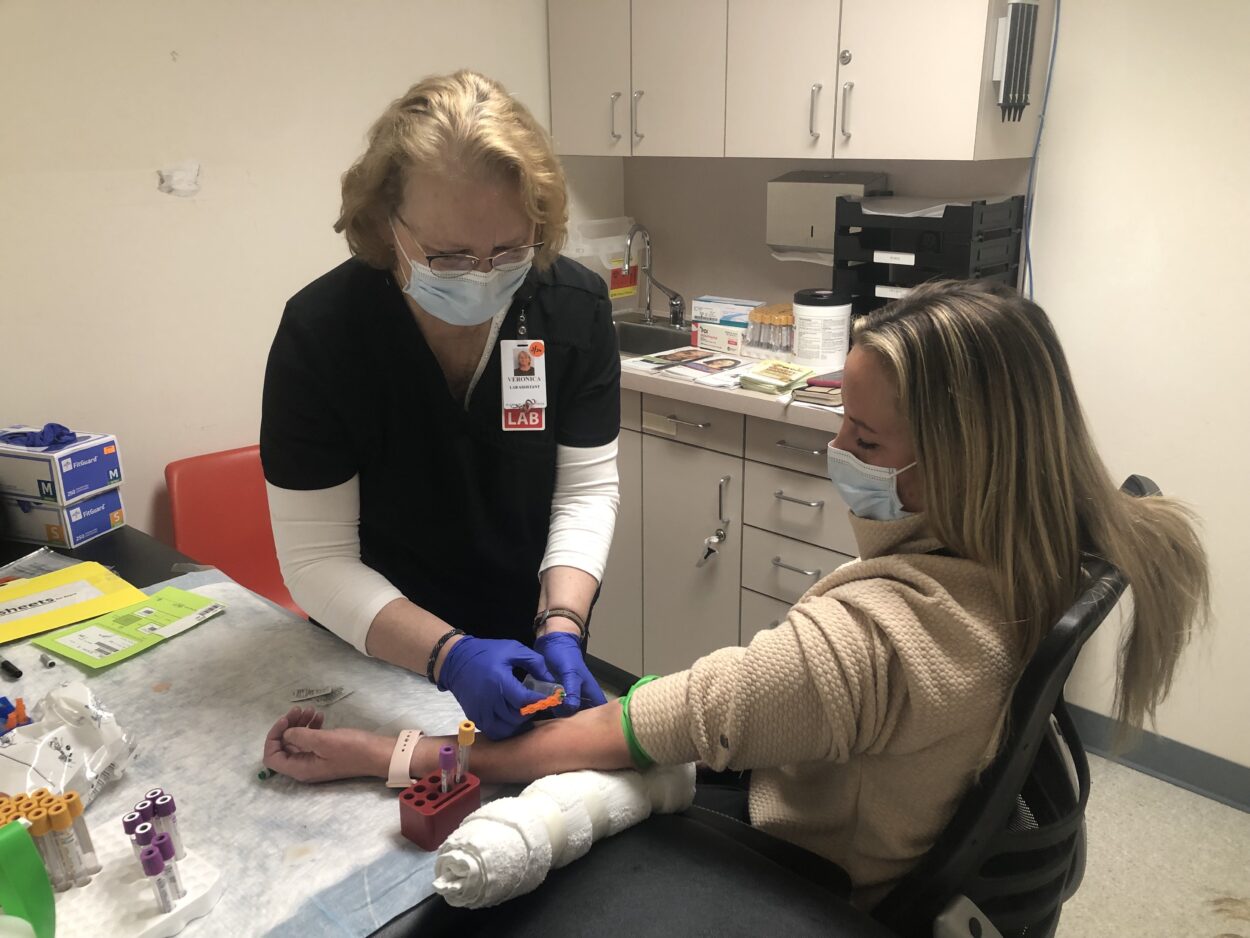 Petersburg Medical Center is holding its community health and safety fair after a three year hiatus. The in-person event will be June 4th. Blood draws will begin this Tuesday (April 26) and run every Tuesday and Thursday through May 19. KFSK's Angela Denning reports:
Petersburg's last health fair was canceled because of the pandemic. So, the theme this year is fitting: "Getting Back on Track".
"We really encourage community members to get back into the mindset of preventive care," said Julie Walker, PMC's Community Wellness and Emergency Preparedness Coordinator. She spoke with KFSK during the monthly PMC Live show.
A big part of the health fair are blood draws. People can get their blood tested for several basic health conditions for $45 dollars.
"[Conditions] indicative of diabetes or other health issues that they may detect early and be able to address," Walker said.
The basic blood draw looks at white and red blood cell counts, and platelets. Also cholesterol, kidney function, and Sodium, Potassium, Chloride, and Calcium levels.
People can also pay more for extra blood work that tests for hemoglobin, thyroid, PSA for men, and iFOB for colon cancer. However, Walker says that a few other add-ons will NOT be offered this year because of limited testing supplies.
"We actually had to limit our testing menu so we're not offering things that had to be sent out such as vitamin D testing or HIV testing," said Walker. "We're not able to offer those tests this year."
The fair helps residents and health care providers track a person's health over time. Walker says it also allows the blood work to be given and processed at discounted rates.
"We actually don't bill insurance for the cost of the health fair labs. Those are all paid out of pocket," Walker said. "Some employers, local employers are also paying for their employees so when you go to sign up, you'll see a list of those employers and if you work for one of them then you can get your healthcare labs paid for through your employer so that's a nice benefit."
They are encouraging people 45 and older to get the IFOB, which is a home kit screening for colon cancer. Samples are brought back to the local lab.
CEO Phil Hofstetter said it's been really challenging trying to get doctors to visit town for colonoscopies.
"So, our medical staff really wanted to put something out there, at least to get something that you can do a home screening," he said. "It's not perfect from that standpoint but it is something that's available and I highly encourage that."
Usually around 500 people take advantage of the blood draws prior to the health fair. The medical center has tested staff already so they could work out any possible kinks in the system.
The in-person event on June 4th will take place in the community gym with tables about health, safety, and wellness.
A few doctors will give talks on understanding the blood work results.
A guest speaker from Nome, Carol Seppilu, will present on overcoming obesity and depression. She'll give two talks, one for teenagers and young adults and one for the general community.
The community health fair will be June 4th from 10 a.m. to 1 p.m. in the Community Gym. Blood draws can be scheduled on PMC's website.