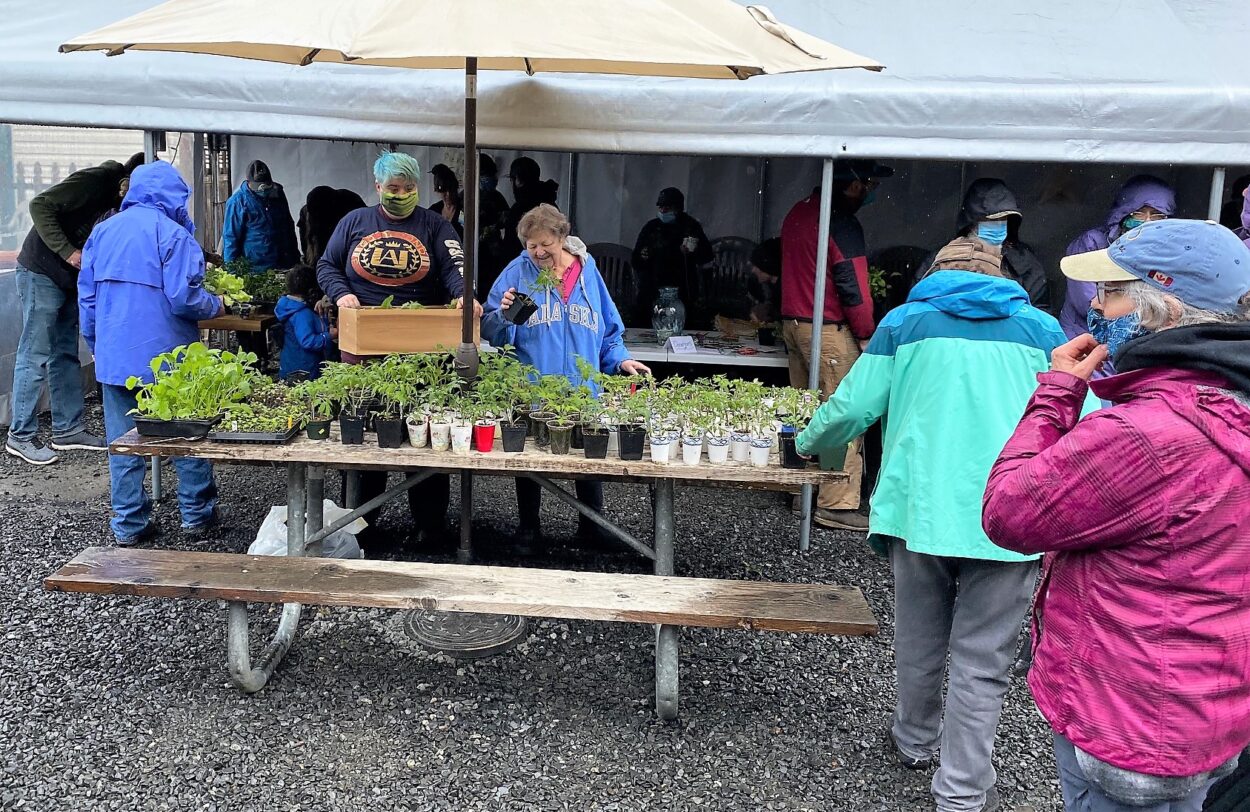 The Market in Petersburg is in its 13th season providing a shared space to sell homegrown produce and homemade items. The group supports and encourages regional vendors to sell their goods.
The Market also provides space for hands-on service providers and local non-profits. This summer they plan seven markets every second and fourth Saturday of the month, coordinated by new Market Manager, Brandy Mulbury.
Lisa Schramek is the Market's Board President. She spoke with KFSK's Angela Denning about this season. She says the first market will be on May 28 and will continue to be held downtown at Inga's Galley.
Short interview:
Long interview:
There will be a plant starts swap this Saturday, May 7th from 11 a.m. to 1 p.m. at Inga's Galley. People are welcome to bring their extra plant starts and share them with others. This summer, vending tables are $15 each this year or 10 percent of sales, whichever is less. Kids 12 and under are free. For more information email the Market Manager at psg.market@gmail.com. The Market also posts updates on Facebook.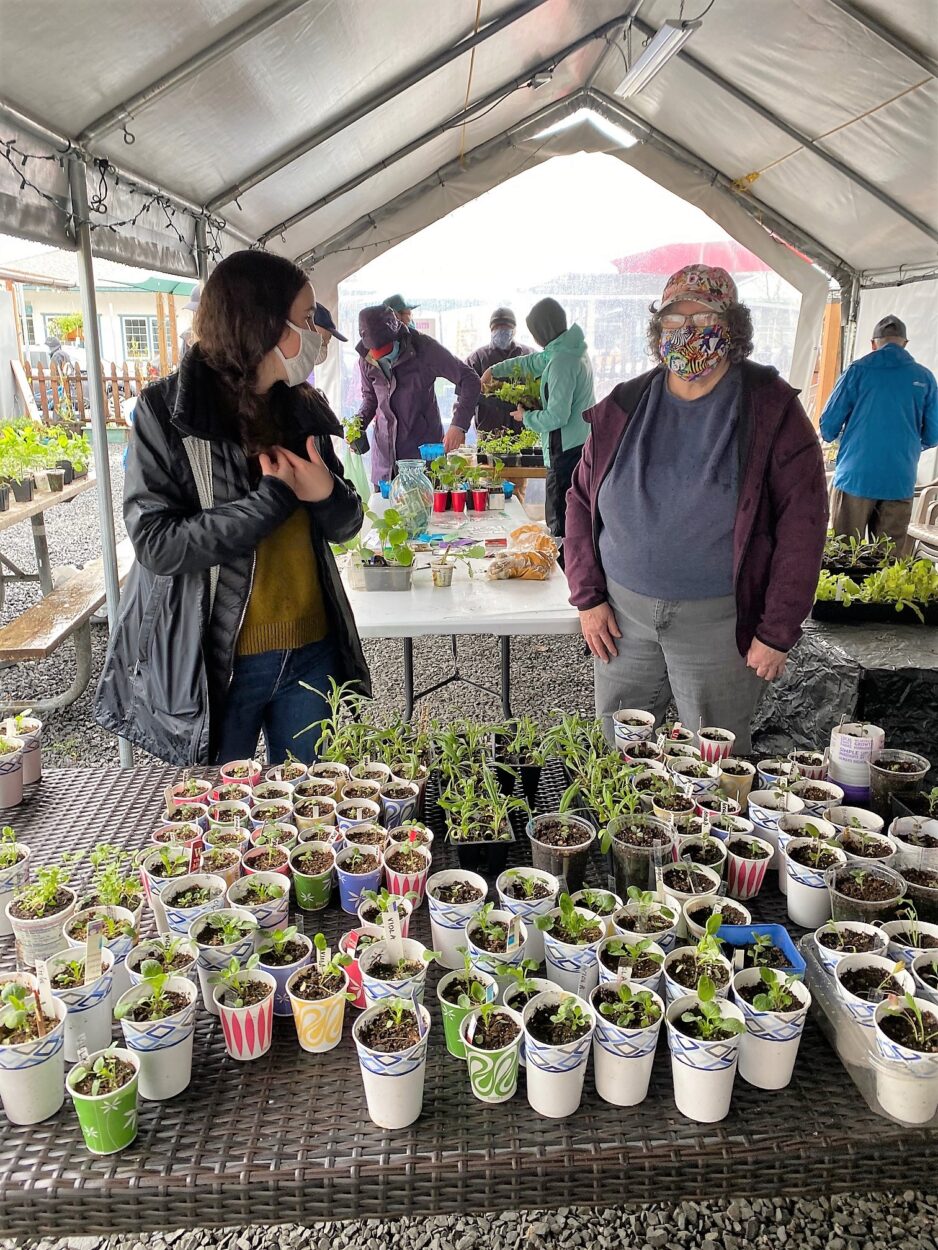 Petersburg residents swap plants and green thumb tips at a plant starts swap last year sponsored by The Market. (Photo by Orin Pierson)