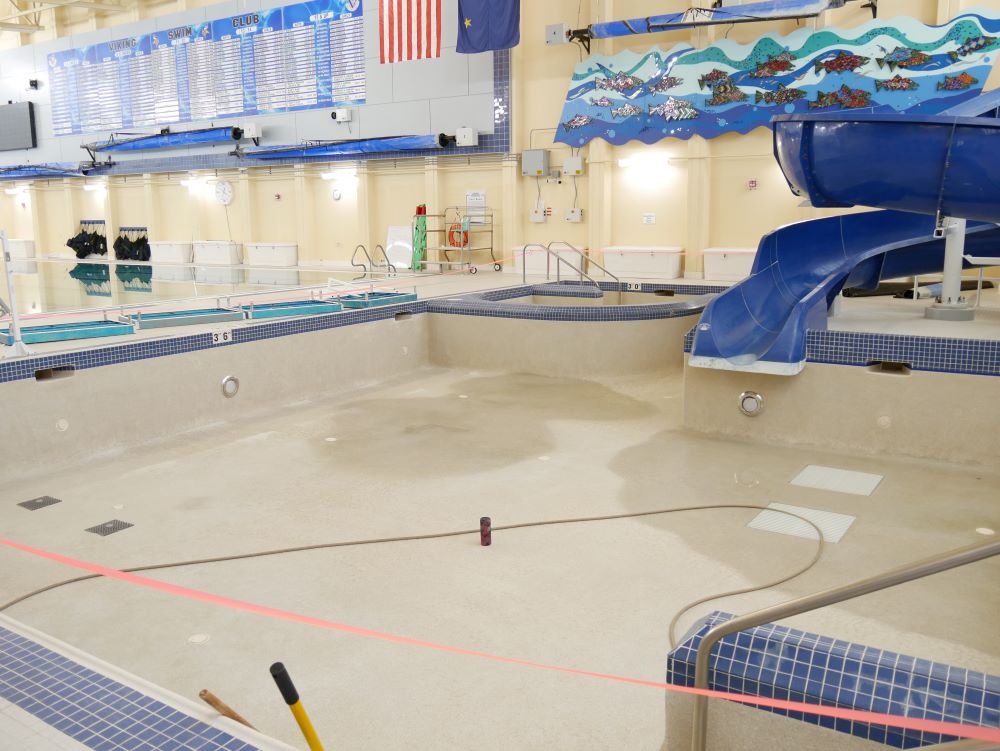 Petersburg's community gym and pool has been closed since May 20th for annual maintenance work. This year the recreation center has also seen repairs and upgrades from an electrical fire in October of 2020 and other damage suffered that year.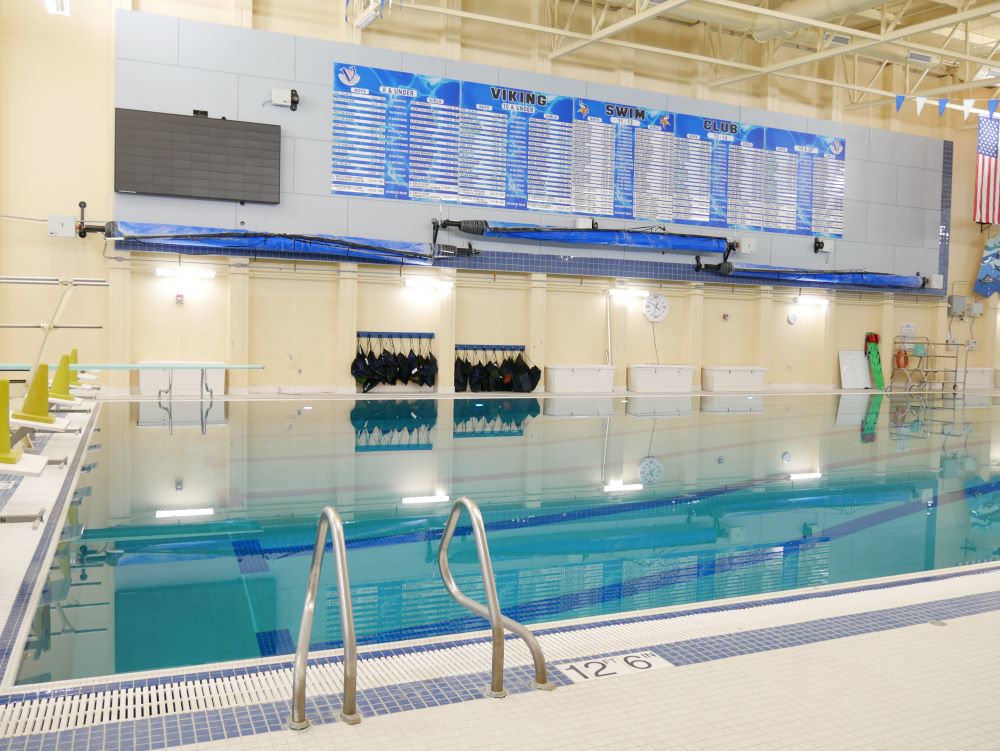 Contractors have installed two new boilers to heat the pool water and have upgraded the electrical connections and controls for the heating systems. While that's been happening, staff have been working to clean and repair other parts of the building. Some of it's scheduled to reopen Monday, June 13.
However, the floors of the community gym and racquetball court are still curing after being refinished. Those won't be open for use until the end of the week. And the leisure pool may not be refilled and ready for swimming for weeks. That's after staff discovered widespread leaks in the smaller of the two pools in the aquatic center. It's been drained and prepared for painting. Now they're waiting for shipments of paint to seal up that pool.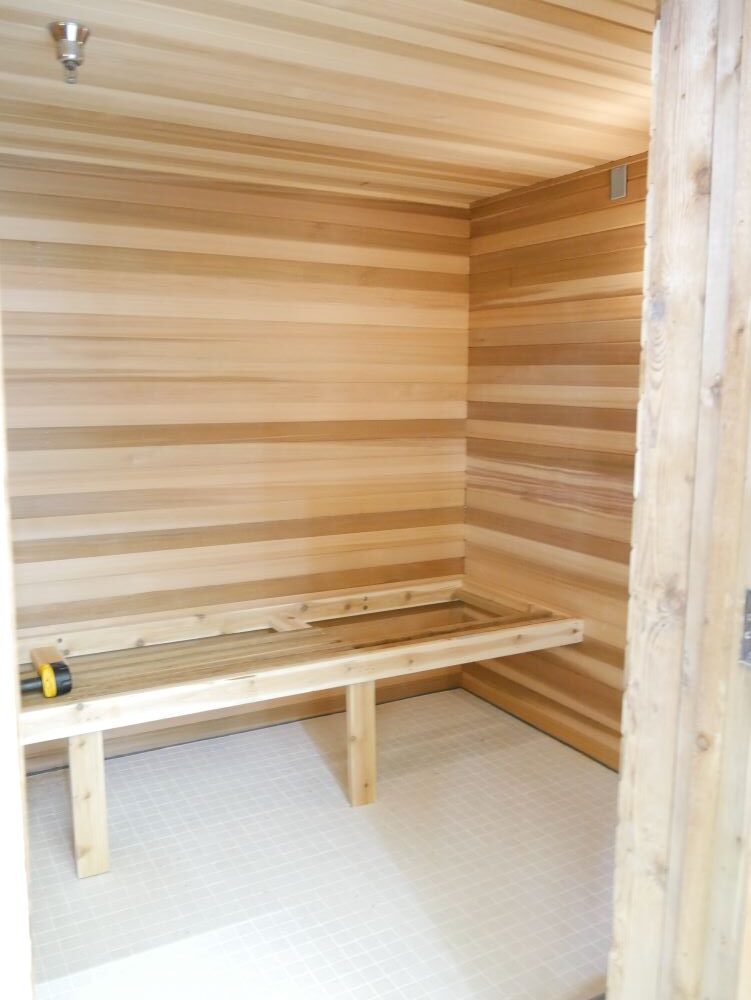 The sauna has a new floor and new cedar walls. The elevator works again and Parks and Rec director Stephanie Payne says the lap pool is ready to go. Payne took KFSK's Joe Viechnicki on a tour of all that work Friday.
Parks and Recreation director Stephanie Payne says the fire department refilled the roughly 182,000 gallons of water in the lap pool in four hours. That one did not show the leaks that turned up in the leisure pool but Payne says both will eventually need a full resurfacing, a much larger and more expensive job. The weight room and lap pool reopen June 13. The department will be posting its plans for reopening the gym and leisure pool on its website and Facebook page.