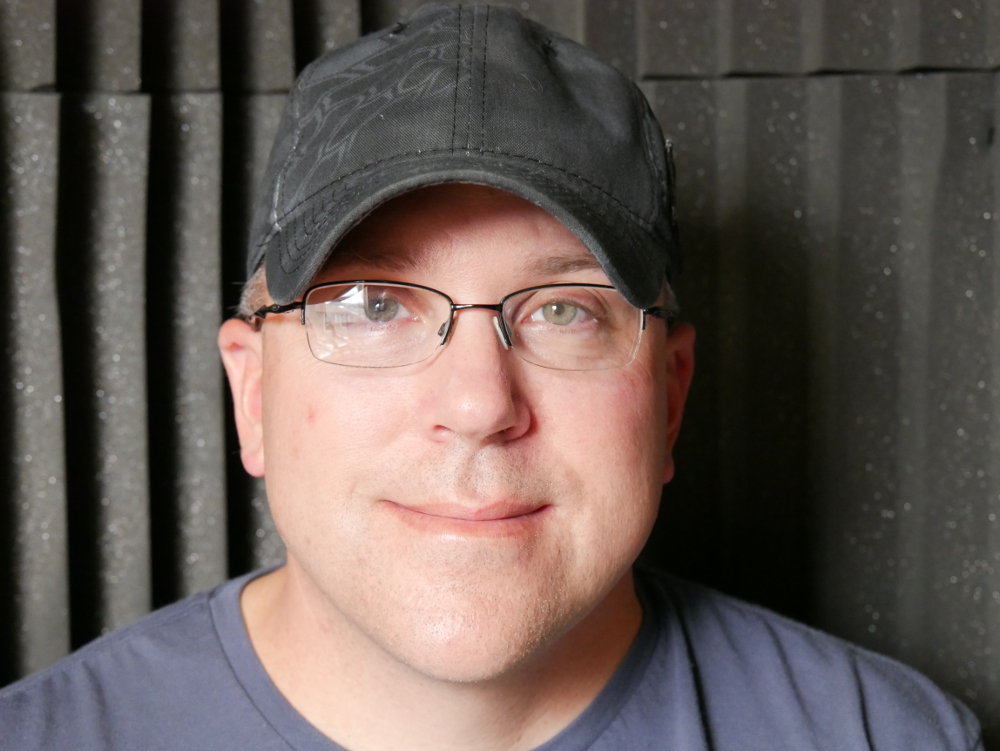 Following a public records request from KFSK, the Petersburg borough Monday released a complaint filed by the local police chief against two borough assembly members. Chief Jim Kerr alleges harassment over his public statements against enforcing masking for COVID-19. Attorneys for the borough have investigated and the borough says the conduct by assembly members did not qualify as unlawful harassment.
Police chief Jim Kerr submitted the complaint to the borough's human resources department in the form of a timeline that goes back to the first year of the COVID pandemic. The complaint alleges harassment by assembly members Jeff Meucci and Dave Kensinger. It also catalogues Kerr's view of emails, social media posts, phone calls and meetings about masking, testing and oversight of the police department. And the timeline lists meetings and contacts with the Petersburg Medical Center, other assembly members and members of the Public Safety Advisory Board.
Some events listed on Kerr's timeline:
Meucci was warned by the local police for not wearing a mask in January of last year.
At an assembly meeting last November, Kerr gave what he called his personal opinion during testimony to the assembly over enforcing a face-covering mandate. Kerr said he did not support enforcing mask mandates and thought it would cause police officers to leave the local force.
Meucci and Kensinger emailed borough manager Steve Giesbrecht following that meeting and complained Kerr had crossed the line with what sounded like a police department position on not enforcing mandates. And the manager responded to both that he too had concerns about that testimony. However, he cautioned them about language in borough charter and code that prohibits the assembly from calling for any hiring or firing of borough employees or giving them direction, other than through the manager.
In his complaint Kerr said he was cautioned by the manager against making similar statements in the future. However, he believed he had a constitutionally protected right to free speech.
Meucci, Kensinger and Tom Fine-Walsh voted against a proposed borough budget this spring over the level of spending for the police department. Meucci and Kensigner also sought to add funding for an audit of the department and tried to have the Public Safety Advisory Board to review the local force. But they fell short of the votes needed for either.
Kerr's complaint says the elected officials have made statements about defunding the police and requested reports on calls, hiring, staffing and scheduling as retaliation against him.
Along with Kerr's timeline, the borough released a statement saying it had conducted an investigation. That meant hiring an outside attorney to work with the borough's attorney. The borough's finding was that there was no unlawful harassment or bullying. The borough says the attorney found the chief's statement is not constitutionally protected speech and assembly members have the authority and right to ask questions and request documents.
Borough manager Giesbrecht writes in an email that the borough took the allegations seriously, conducted a thorough investigation and considers the matter concluded. His statement said, "The parties involved are working together to restore trust and confidence, to better serve the community of Petersburg."
Assembly member Meucci said the lawyer's findings exonerate him after a long-process that took 13 weeks.
"I was well within my, I guess my rights as an assembly member to ask questions of the city manager and department heads," Meucci said Monday. "If people can't ask questions of the city manager or the department heads or assembly members in fears that it might be harmful to their first amendment rights then I think we're not thinking correctly. I'm hoping it's behind us but we'll just have to see how things go in future here."
Meucci has taken an active role as an assembly member, including riding along with police and other borough employees in their daily jobs. He said it helps him understand how the local government works.
"And I asked Steve probably once every three months, is it time to tighten up your control over the assembly trying to limit us to talking to department heads?" Meucci said. "And he says no he doesn't want to do that. And as long as I think we're not abusing that and acting appropriately l think we're on good ground here."
For his part Kensinger said he realizes there are different opinions about COVID mitigation measures in the community.
"That said I hope that we can move on," Kensinger said. "I hope that we realize that we have a lot of issues in this community that need to be addressed right now and I think if we really get into a tit for tat at this moment that it's not going to be constructive for the community."
Police chief Kerr responded by email this week. He wrote, "when local government doesn't work in harmony it only does a disservice to the community it serves. I hope moving forward we can put differences aside and do our best to serve the community of Petersburg."
Kerr has been with the Petersburg Police Department since 2013 and became chief in 2018.
This story has been corrected to remove reference to COVID-19 testing. Police chief Jim Kerr says his complaint did not involve enforcement for COVID testing.