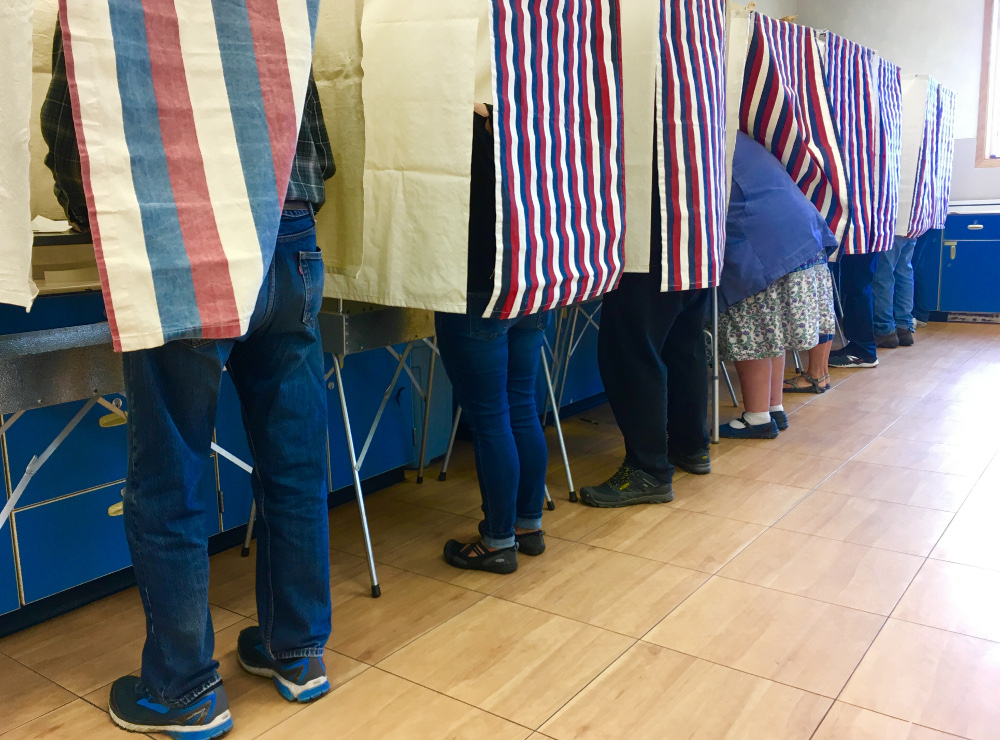 Tuesday, August 16 is a statewide election day, but early and absentee voting is already underway.
The election has two ballots—one for the special election to fill the late Congressman Don Young's seat until January and the other is for the primary election leading up to this fall's general election.
The primary ballot will be a pick-one candidate ballot. The ballots are according to house districts in order to fill state house and senate seats.
The special election ballot for Young's seat is statewide and will have voters ranking the candidates. There are four choices, which include three candidates and one write-in option.
Jason Grenn is the Executive Director for Alaskans for Better Elections, a non-partisan group that advocated for moving the state into the ranked choice system. He spoke with CoastAlaska's Angela Denning and encouraged voters to rank more than one candidate on the special election ballot.
Grenn: The reason that rank choice voting is really great is that it empowers you, the voter, to really express yourself in a way that you've never had before. You're able to say, 'Hey, one of these people on this ballot is my number one person, the person I would love to see when and serve, in this case, as the US House representative. But it also allows you to have a backup choice going 'Well, you know, if the person who is my number one doesn't make it, I still want to have a voice, I still want to feel like I'm a part of this process. And electing someone who I think will do a good job, maybe not my number one choice, but I still feel is worthy of my support.' So that backup choice allows you to avoid having to be strategic; it avoids voters thinking about the spoiler effect. With ranked-choice voting, you really do get to vote with both your head and your heart, and feel good about supporting those who you want to see serve in office.
Denning: But you don't have to rank everyone if there's say, a third or fourth candidate on your list that you absolutely can't stand, is it worth it not to vote for them?
Grenn: Well, again, that's up to the voter to decide on how they want to support and show their support for these candidates. If there's someone on a ballot that you don't want to show support for, think about, again, how you're interacting with that ballot, going, 'Okay, this is my "love it candidate", this is my "like it candidate", and that third person do I want to be a part of perhaps them winning? Do I want to be a part of choosing someone who I like but doesn't show all of my values or my philosophy, but is maybe better than another person on there?' And you know, we encourage people to really rank as many people as you want to support, and that you feel would represent Alaska or their district in a way that matches up with your values. And so, again, this is a very personal thing. It's something that you, the voter, get to decide how you interact with that ballot, but we encourage people to rank as many people as possible and show that preferential order on your ballot.
Denning: Now looking at when to vote, the main day is August 16. Does it matter if people vote absentee or early or on that day in terms of results?
Grenn: No, the State of Alaska has a state statute that's been on the books for a long, long time that they allow for ballots to be received up until 15 days after the election. And so, if you vote now, if you vote in between here and election day or on election day itself, obviously the State of Alaska will make sure that every vote is counted, every vote is received. And as long as any absentee votes or mail-in ballots are postmarked by election day, and received from the state up until 15 days after election day, you can be confident that your vote will count.
The state is using interim redistricting maps for the 2022 elections.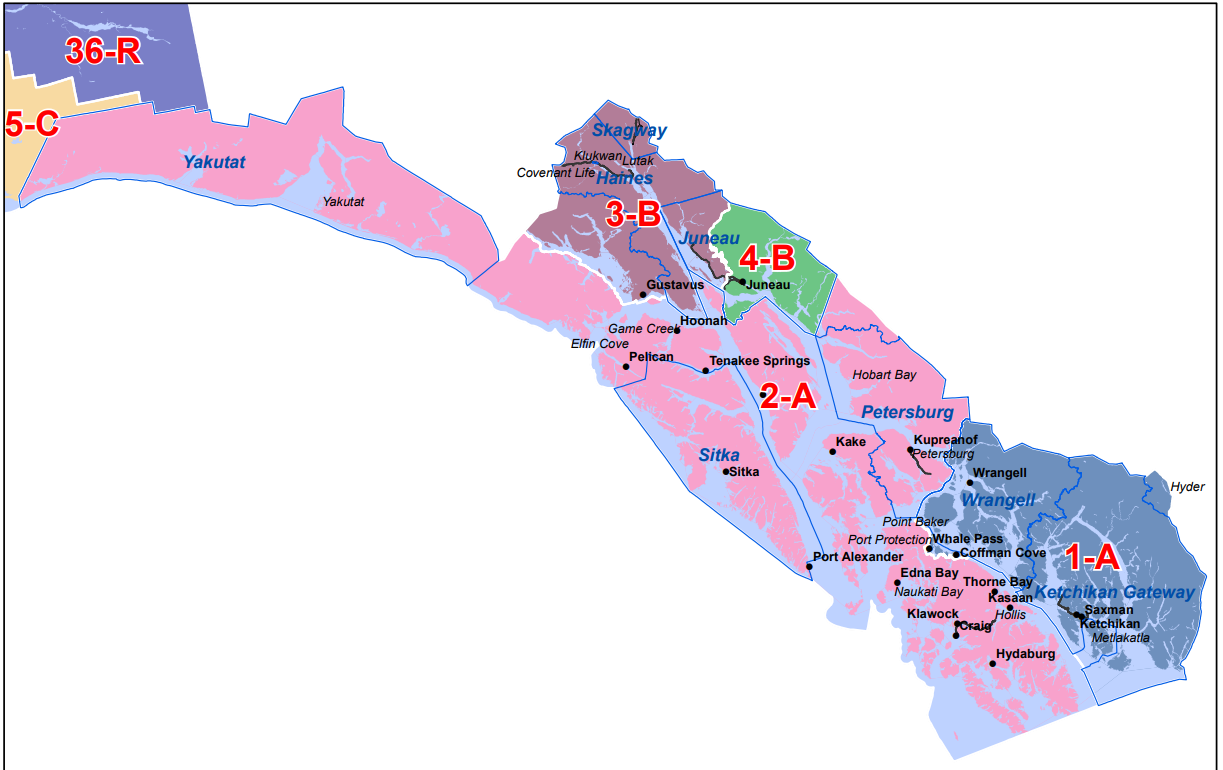 Here are sample ballots for Southeast districts:
House District 1 sample ballot for Ketchikan-Wrangell area
House District 2 sample ballot for Sitka-Petersburg area
House District 3 sample ballot for Haines-Skagway area