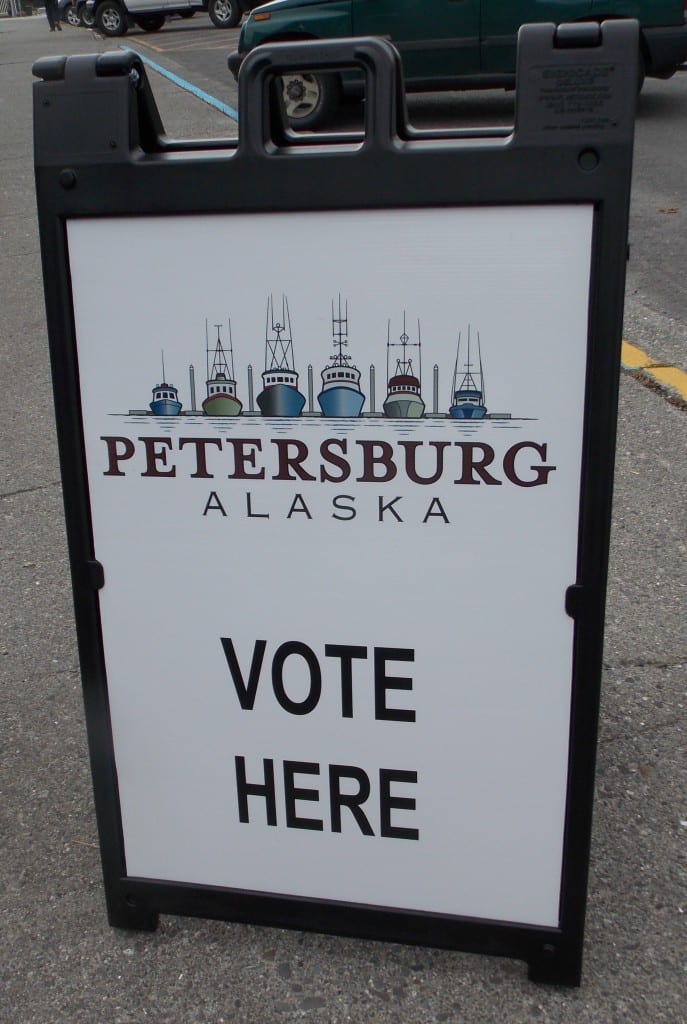 Polls are open all day from 8 a.m. to 8 p.m. at the community gym in Petersburg.
Voters will be deciding who will be mayor and who will fill two seats on the borough assembly. There are also elections for other local boards and commissions.
Here is a sample ballot for the election.
There are three people running for the mayor's seat.
For borough assembly, five people are seeking two seats. Two incumbents are running.
On the hospital board there are four candidates running for three seats, including two incumbents.
The Harbor and Ports Advisory Board has two open seats and four people running.
The school board race is uncontested with two people running for two seats.
In all, there are 19 seats up for vote on various boards and commissions. Some did not draw any interest this year and could be filled later by appointment.
There are three ballot propositions for voters to consider:
Proposition #1 considers an amendment to the Petersburg borough charter. If passed, people could pay for extensions of utility services like water, sewer, electric, or solid waste on their own property without needing the borough to create a specific service area first.
Proposition #2 is another potential charter amendment. It asks if a board should consider and address a conflict of interest if an elected borough official discloses a potential financial conflict of interest about something they're considering.
The third proposition addresses another charter amendment. The borough held its last outcry auction, which is live and in-person, in May of 2022. Currently borough employees and officials can participate in sales of borough property when it is competitive sealed bidding. Proposition #3 asks if the charter should allow them to participate in outcry auctions as well.
Petersburg's polls are open today, October 4, from 8 a.m. to 8 p.m. in the community gym. Remember to bring your voter registration or your ID.
KFSK plans to announce unofficial results when they become available tonight between 9 and 10 p.m. These will be unofficial results and will only include ballots that were cast today. There were 397 absentee and early ballots cast in the election. Some of those early and absentee voters might choose to re-vote due to an error in previously printed ballots. Those re-votes will be hand counted Wednesday, Oct. 5.
KFSK will announce the total unofficial results when they become available on Wednesday, which will likely be in the afternoon.
Election results won't become official until they are certified by the canvas board, which plans to meet Friday at 9 a.m.