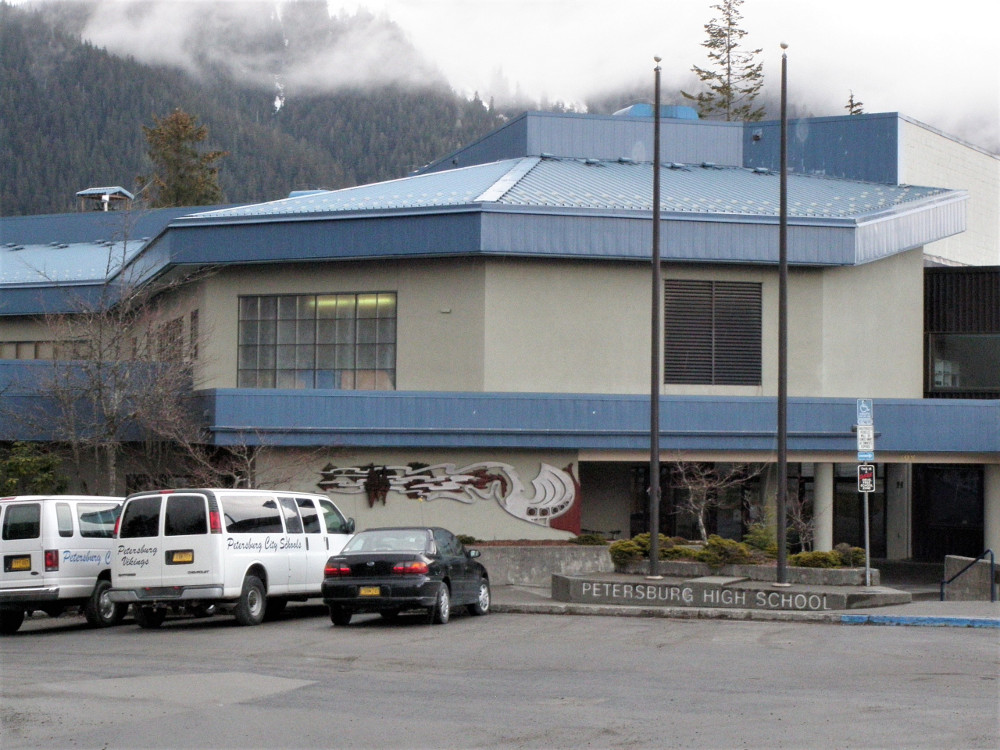 9 athletes from Petersburg High School's wrestling team are preparing for the state tournament this weekend [Dec. 16th and 17th] in Anchorage. The tournament will take place at the Alaska Airlines center and every division will compete. Division 1 consists of the bigger schools around the state, and division 2 is made up of the smaller schools and the girls bracket.
First and second place finalists at the regional tournament in Southeast are qualified for the state tournament. Any athlete who places third in Southeast is also seeded third in the state competition, so their coach can argue for their qualification for the tournament.
Petersburg's entire team placed at the regional tournament in Ketchikan [Dec. 9th and 10th]. 6 team members qualified automatically for state, and 3 athletes were able to _____ for qualification.
DD(Deirdre) Toyomura, Kaden Duke, Kyle Biggers took 1st place in their weight classes.
Jonas Anderson, Wyatt Litster, and Angus Olsen took 2nd place in their weight classes.
Aidan Cotta, Lakell Deinhardt, and Harley Dunbar took 3rd place in their weight classes.
Erik Edwards and Markus Anderson took 4th place in their weight classes.
And Aiden Gumz took 6th place in their weight class.
KFSK's Avery Herrman-Sakamoto caught up with head coach James Valentine this week for an update.