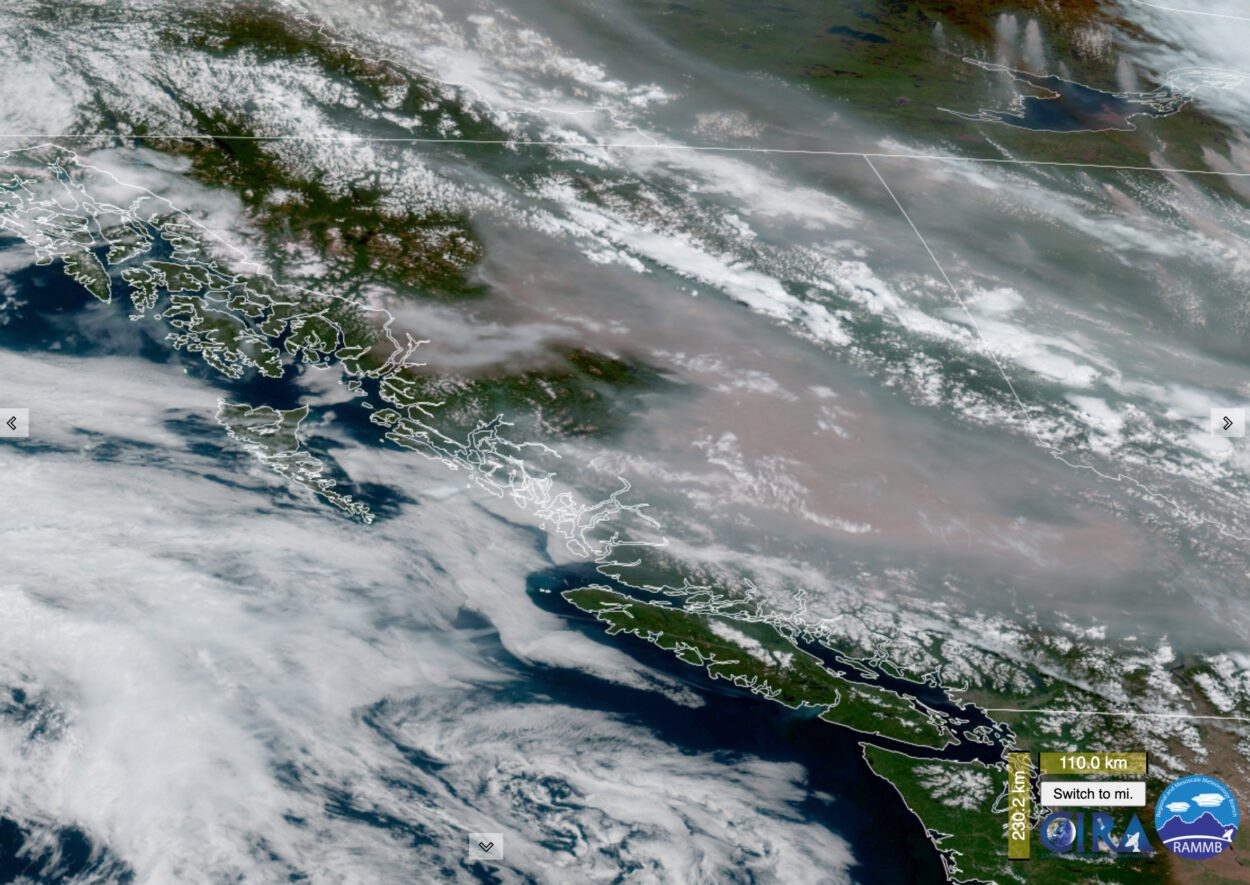 The Alaska Division of Air Quality issued its first smoke alert of the year for Southeast Alaska at 9 a.m on July 13th. The region will be impacted by smoke from wildfires raging just over the Canadian border. As of Friday, July 7th, traces of smoke became visible across Alaska. Now, the winds have shifted and the fires have gotten worse. The division expects this will push a lot more smoke into the state over the course of the week. 
The smoke alert shows the air quality level for the entire panhandle — from Skagway to Ketchikan — dropped from "good" to "moderate." It could even fall to "unhealthy" before the weekend.
That means the concentration of smoke could affect public health. Sensitive groups — like children, the elderly, and people with heart or lung diseases — could experience health consequences from the smoky air. The state says people belonging to any of those groups should reduce prolonged or heavy exercise outdoors.
The most recent weather observations show large amounts of smoke being carried into Alaska on southeasterly winds from British Columbia.
Conditions in Canada support more wildfires and smoke for at least the next week. The state Division will issue its next report by Saturday, July 15th if the air does not improve. 
As of Thursday, July 13th, the state's weather models show upper-level smoke plumes creeping into the southern half of Southeast Alaska in the morning. The most obvious impact will be haze during the day. Then the smoke will settle in the mountains and drain into coastal communities in the late evening hours.