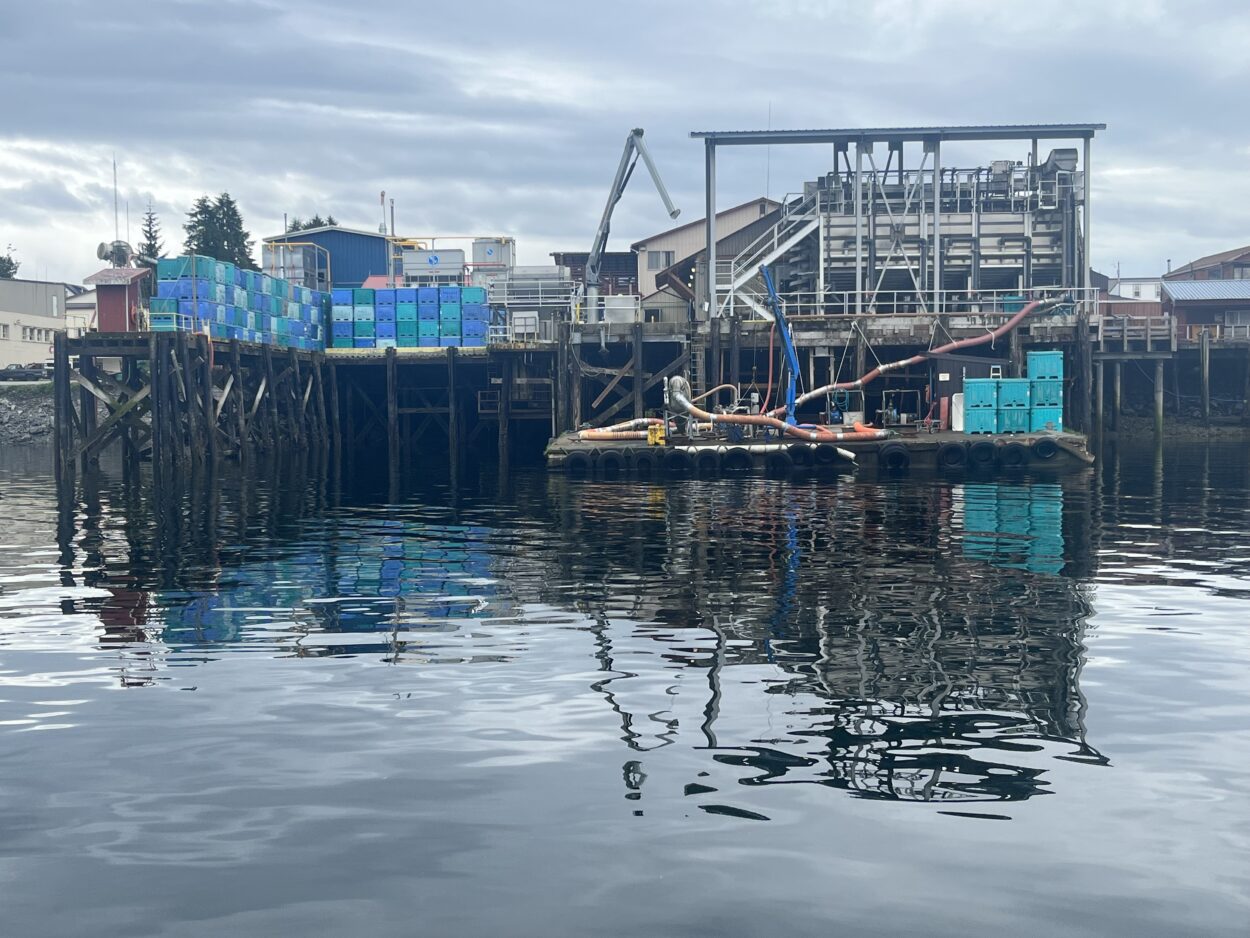 Trident Seafoods dropped the price for Alaska chum salmon this weekend, from sixty cents to twenty cents per pound for all fisheries. They also announced a plan to drop pink salmon prices. Trident says Russian pink salmon harvests are affecting demand for all kinds of salmon.
Trident Seafoods is the largest US-owned fish processor in Alaska with dozens of processing plants and vessels. They announced the price drop in a letter to fishermen on Saturday, saying that chum salmon markets have collapsed. They did not elaborate and did not return requests for comment. 
But the Alaska Seafood Marketing Institute said it's true — salmon markets are flooded. Jeremy Woodrow is the executive director at ASMI.
"The entire global salmon market is challenged right now," said Woodrow. "So, I would say it's not just chum salmon, but it's chum salmon, pink salmon and really all salmon species."
He said Alaskan chum salmon also have specific competition from Japan.
"Japan's Hokkaido Chum salmon fishery has returned after several years of being down and so that's added actually more chum salmon to the market as well," said Woodrow.
Earlier this summer in Bristol Bay, Trident Seafoods was the first processor to drop sockeye prices, causing fishermen to protest. The other two processors in the area followed with price drops a few days later. In Petersburg, the two main processors are Trident and OBI Seafoods. A representative for OBI declined to comment on the possibility that they would also drop chum prices.
In its letter, Trident said they plan to drop the pink prices once there is a large amount of pinks with pale meat color or what's called PMC. Salmon meat is paler at the end of a salmon's life, when nutrients go to producing eggs and sperm sacks. It's less marketable and lower quality. Salmon with paler meat have mature salmon eggs. Usually, the eggs make up for the pale meat's lower market price — but according to Woodrow, Russia is having one of its largest pink salmon years on record. He said that makes it hard to compete.
"Russia's selling their salmon at a much lower price in the global markets," said Woodrow. "[The] last report I saw, they're likely going to catch double of what Alaska's salmon harvest will be."
Woodrow said that inflation has also had an impact on the global seafood market.
"When consumers have less spending power, they tend to leave seafood out of the shopping cart," said Woodrow.
But that's changing. He said, as inflation levels off, consumers are starting to behave differently.
"Consumers are starting to add seafood back to their shopping baskets," said Woodrow. "They're starting to dine out a little bit more frequently and purchasing seafood while at restaurants."
Woodrow says that large global salmon harvests will probably at least continue into the fall. But overall, it looks like demand for seafood is increasing. And that could affect seafood prices in the months to come.