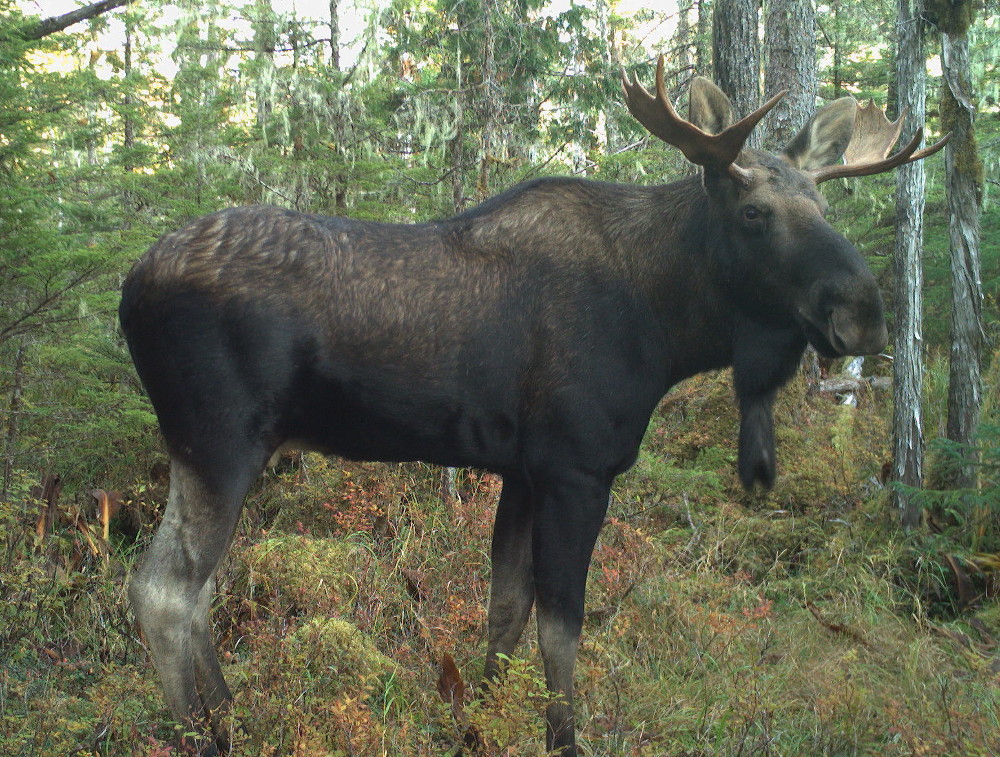 Hunters have reached a new high for the month-long moose hunt in Central Southeast: 141 bulls. The new record is nine more than the previous record harvest, which was set in 2021: 132 bulls.
Hunters had until Friday, October 20th, to report their kills to the Alaska Department of Fish and Game. Most of this season's moose were harvested on Kupreanof — 61 bulls — which is where hunters consistently rack up the most moose over the years. The second highest harvest — 31 bulls — came from Kuiu Island. Frank Robbins, who manages the hunt area for the state, said that's a remarkable change for the island, compared to the last few decades.
"It wasn't that long ago when there was virtually no harvest of moose on Kuiu Island," said Robbins. "Then, in the last six years, it's kind of seen a skyrocket harvest."
Petersburg's Mitkof Island was another outlier. Twelve moose were also taken on the island — a big jump from last year, when only three bulls were harvested.
Over the past decade, moose hunters have set several records in the region, called RM038. Robbins says that's because the moose are moving in. A couple decades ago, there were very few of them in the region — and the hunt was almost entirely relegated to the mainland. But over the years, he says he's seen more moose cropping up on remote islands.
"The trend, lately, has been the distribution that gets expanded across Kupreanof into Kuiu — which largely accounts for the increase in the harvest over time," said Robbins. "That's sort of the big change — the harvest has sort of shifted westward. The moose have expanded from the mainland to these island habitats over time, and slowly increased in numbers. And that's reflected in the harvest."
Over the course of the month, hunters told state managers that they saw many total moose — meaning bulls, cows, and calves — across the hunt area. Robbins says that bodes well for future hunts. The Central Southeast moose hunt was open September 15th through October 15th. 

Area hunters must submit a report to the Alaska Department of Fish and Game by Monday, October 30th — even if they did not hunt. You can submit a report online or by calling (907)772-3801.