Over the last century, Petersburg's Sons of Norway hall has been the site of countless community gatherings, from town meetings and political speeches to dances and potlucks, from concerts and fundraisers to weddings and funerals. It once even served as the school's gym and basketball court during its early history.
Of course, the hall is primarily home to Fedrelandet 23, the oldest Sons of Norway Lodge in Alaska. As the lodge prepares to celebrate the hall's 100th anniversary this weekend, some of the organizations long-time members have been sharing lots of stories.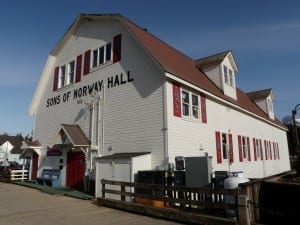 The Petersburg Public Library's listening project's Jessica Ieremia captured one of those conversations for posterity.