Two Petersburg residents and former pilots were honored this month by the Alaska Air Carriers Association. The group named 13 Alaskans as Legends of Alaskan Aviation and celebrated the pilots at a banquet in Anchorage October 12th. Petersburg's Bill Stedman and Rod Judy piloted small planes for decades in Petersburg and elsewhere around Southeast. The 89-year-old Stedman was born and raised in Petersburg. He was in high school and got a job gassing up planes and doing other chores for Tony Schwamm's Petersburg Air Service.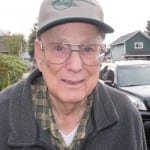 Stedman learned to fly from Schwamm and flew his first solo flight in 1941. He first got his mechanic's license and then moved to Los Angeles for a year and a half to train as pilot at Northrop Aeronautical Institute. He returned to Southeast Alaska and worked for about 20 years flying for Alaska Coastal Airlines in Juneau and Petersburg, and another two decades with Lon's Flying Service. Stedman wrote a book about his flying days called "The Bushed Pilot." Joe Viechnicki talked with Stedman this month about some of his flying memories.


For iFriendly audio, click here:
Meanwhile, 67-year-old Rod Judy is originally from Oregon, and moved in 1962 to a logging camp in Rodman Bay before finishing high school in Sitka. He worked a year at the Sitka pulp mill and started flying in 1965 at the age of 19 before training at flight school in Nevada.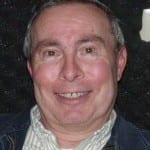 Judy started up Pacific Wing in Petersburg in 1985 and operated the air taxi business until he sold it and retired last year. Joe Viechnicki spoke with Judy about his years as a pilot.


For iFriendly audio, click here:
Judy, Bill Stedman and 11 others were honored as Legends of Alaskan Aviation by the Alaska Air Carriers Association October 12th in Anchorage. Neither Judy nor Stedman were able to attend the group's award's banquet but say they were honored by the recognition.