School's out for summer but music is filling the halls of Petersburg's middle school this week as a bluegrass music camp winds up a full week of lessons and performances. More than three dozen local youngsters have been honing their skills or getting to know a new instrument. Joe Viechnicki caught up with a few of the participants at the middle school and downtown.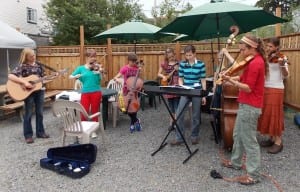 For iFriendly audio, click here:
This is the first blue grass camp for kids in Petersburg and participants say it should be an annual summer event. The camp concert is Friday at 3:30 p.m. at the Wright Auditorium, free to the public.