Petersburg's borough assembly will be voting this fall on whether several advisory boards and committees will continue or disband. The borough charter approved by voters last winter dissolves the advisory groups within a year's time unless the assembly votes otherwise. The assembly last night voted down a blanket continuance for the committees.


For iFriendly audio, click here:
The borough charter gives the assembly until next January to decide on continuing elected groups like the public safety, parks and recreation, library, harbor and utility advisory boards along with some appointed bodies like the transient room tax and motor pool committees. Some have gone months without meetings, or long spells without filling vacant seats. Others have had contested seats in recent elections, are active monthly and make frequent recommendations to the assembly.
Assembly member John Hoag said he asked to table the issue when it came up last spring. "Cause I though if we were going to look at this we should look at it one board at a time, let the department heads come in, give us a chance to look at, I would suggest six months of minutes from some of these committees and make a decision committee by committee as opposed to doing it up and down en masse."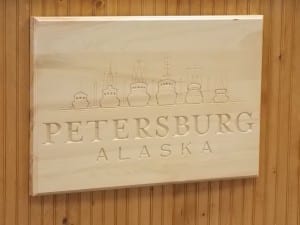 Hoag noted the difficulty in getting people to serve on the elected boards, which may be more difficult with financial disclosure requirements now in place for elected board members in the new borough. Before it became a borough, the city council for Petersburg looked at changing the groups to appointed several times in the past two decades but backed down over objections from the public.
This year borough staff surveyed members of the advisory boards about continuing; all said they wanted to keep going. Assembly member John Havrilek argued for the advisory groups to continue. "The more public input we have the better off we are. And I, except for the finance committee that we've already talked about I would be very comfortable with just keeping all these boards. They've all said they wanna stay and I would welcome more participation than less."
Havrilek moved to keep all the advisory boards on, but Hoag argued against a blanket continuance and singled out several of the groups. "I mean having a motor pool board is doing a function that should be done by the department heads and the city manager. I mean the utility board, how much does it really do today? how much does it function?" Hoag wondered.
Ultimately Havrilek joined Hoag, Cindy Lagoudakis, Sue Flint and Mayor Mark Jensen in voting down that continuance. Nancy Strand and Kurt Wohlheuter were the only yes votes.
Instead, the assembly will look at the advisory boards one or two at a time, However, some of the groups won't have to go through the review process – assembly members discussed continuing the planning commission, harbor advisory board, transient room tax committee and library board. The advisory boards for public safety, utilities and parks and recreation will be up for review, along with the motor pool committee, at future assembly meetings starting up next month.