Local artist Susan Christensen tonight opens up a show of paintings, drawings and sculpture called "Sidelines" at Petersburg's Clausen Museum. Christensen has been showing some of her many colorful creations in fabric in recent years but in this show will be displaying some works she's done in other media over that time, hence the title for the show.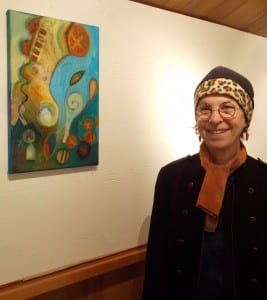 Joe Viechnicki spoke Thursday with Christensen about her latest show.


For mobile-friendly audio, click here:
Christensen's show is on display at the museum through Nov. 30th. An opening reception happens tonight, November 1 from 5-7 p.m.